Tentang DailySocial.id
DailySocial.id adalah media teknologi yang fokus di informasi, opini dan discovery.
Situs kami adalah hasil dari peleburan dua situs DailySocial.net yang fokus ke konten bisnis teknologi dan Trenologi.com yang fokus ke konten seputar gaya hidup teknologi.
Kini DailySocial.id, yang terbagi menjadi dua kategori: business dan lifestyle.
Visi dan misi dari tim Dailysocial adalah untuk menjadi penyedia informasi seputar teknologi ke masyarakat dari berbagai kalangan. Kami percaya bahwa teknologi bukanlah milik geeks dan nerds, dan kepercayaan ini tercermin di moto kami: Teknologi untuk semua.
Meet The Team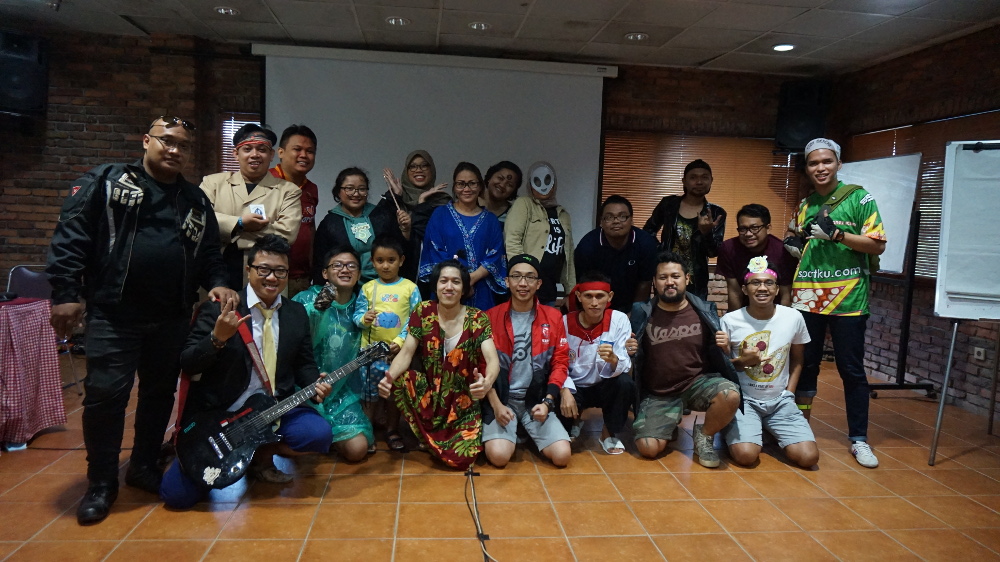 Amir Karimuddin – Business Editor in Chief
Wiku Baskoro – Lifestyle Editor in Chief
Bambang Winarso – Senior Writer
Glenn Kaonang – Senior Writer
Yoga Wisesa – Senior Writer
Yenny Yusra – Senior Reporter
Randi Eka Yonida – Senior Editor
Prayogo Ryza – Writer
Marsya Nabila –  Senior Reporter
Ferdinand Zebua – Research and Analyst
Rahardan Apriadji – Content Marketing Specialist
Ahmad Saufani – Content Marketing Specialist
Irfan Ade Julio – Video Producer
Rama Mamuaya – Chief Executive
Arif Hardiyanto – Chief Operations
Rahmat Harlyadi – Chief Marketing & Business
Tommy Dian Pratama – Head Technologist
Bagus Rinaldhi – Senior Technologist
Herliana Gunawan – Operations & Administration
Dhimas Lazarro – Project Manager
Fitra Abimanyu – Event Specialist
Sharen Lovefyma – Creative and Design
Irsyad Raditio – Digital Marketing Specialist
Gisella Soselisa – Partnertship Specialist
Advisory Board
Antonny Liem – Merah Putih Inc
Mohan Belani – Optimatic Pte Ltd
Hiroyuki Watanabe – B Dash Ventures
Indraguna Sutowo – Emera Kapital
Investors
Merah Putih Inc (Indonesia)
Optimatic Pte. Ltd. (Singapore)
B Dash Ventures (Japan)
Emera Kapital (Indonesia)
Brandings & Logo
Download our official logo for branding material here.
Tech Stack
Backend CMS: WordPress by Automattic
Frontend:
PHP Framework: Symfony
CSS Framework: Foundation by Zurb
Javascript Framework: JQuery
API Platform: JSON-API
Infrastructure Powered by Biznet Gio