Otomotif
1 dari 5 Mobil yang Ada di Dunia pada Tahun 2020 Adalah Mobil Pintar
Fenomena Internet of Things memang belum lama mengawali debut trennya, namun respon konsumen sudah terbilang positif. Tidak terkecuali industri otomotif, dimana para pabrikan saling berlomba meluncurkan mobil pintar demi memenuhi permintaan konsumennya.
Permintaan konsumen akan perangkat-perangkat yang terhubung juga termasuk besar. Lembaga riset teknologi, Gartner memprediksi bahwa akan ada 4,9 miliar perangkat terhubung yang digunakan oleh konsumen secara global di tahun 2015 ini. Angka ini naik sekitar 30 persen dibanding tahun lalu, dan di tahun 2020, jumlahnya akan mencapai 25 miliar.
Lalu bagaimana dengan mobil pintar yang juga dirancang sepaham dengan konsep Internet of Things?
Prediksi Gartner mengatakan akan ada 250 juta mobil pintar di dunia pada tahun 2020. Baik itu mobil kemudi otomatis atau mobil dengan sistem hiburan berbasis cloud, proporsinya akan meningkat drastis, dan mobil pun akan menjadi elemen penting dari Internet of Things dalam lima tahun ke depan.
Dilihat dari sudut pandang lain, angka tersebut berarti 1 dari 5 mobil yang ada di dunia pada tahun 2020 akan terhubungkan dengan jaringan internet. Dengan kata lain, keterlibatan konektivitas di industri otomotif sudah menjadi hal yang mainstream pada saat itu.
Info menarik: Jerman Siapkan Jalan Tol Berinfrastruktur Digital untuk Pengujian Mobil Kemudi Otomatis
James F. Hines, direktur penelitian di Gartner, menerangkan bahwa konektivitas nirkabel pada sistem hiburan dalam kabin bukan lagi sesuatu yang eksklusif untuk mobil mewah. Mobil kelas menengah yang mendominasi penjualan kini juga telah dibekali teknologi serupa.
"Peningkatan kreasi dan konsumsi konten digital di dalam mobil akan berdampak pada semakin dibutuhkannya sistem infotainment yang lebih canggih, menciptakan peluang bagi teknologi application processor, graphics accelerator, display dan human-machine interface," imbuh Mr. Hines.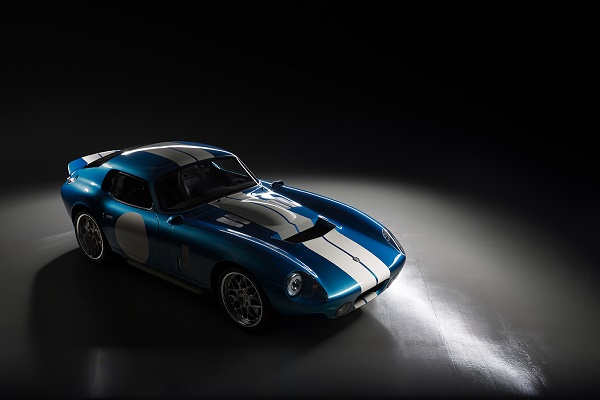 Intinya, perkembangan industri otomotif akan membuka peluang-peluang baru bagi industri consumer electronics untuk berkontribusi. Kita sudah melihat bagaimana Nvidia dipercaya menjadi pihak yang bertanggung jawab atas serangkaian instrumen digital sekaligus sistem hiburan milik supercar elektrik Renovo Coupe, dan ke depannya saya yakin kolaborasi serupa akan bertambah banyak.
Di era yang serba nirkabel ini, kita sama sekali tidak mau kehilangan akses internet di manapun kita berada, termasuk halnya di dalam mobil. Bukan tidak mungkin jika ke depannya mobil tidak lagi menjadi sekedar alat transportasi, tetapi juga rumah berjalan, seperti yang sempat dipamerkan Mercedes-Benz beberapa waktu lalu.
Sumber: Gartner via Tech Times. Gambar header: BMW.
Are you sure to continue this transaction?
processing your transaction....