Di saat presiden-terpilih Amerika Serikat, Donald Trump, sedang bekerja keras untuk menghentikan Cina untuk menjadi kekuatan adidaya dunia, Cina belum memperlambat hegemoni digital-nya di Asia Tenggara (saat berbicara Cina tentu saja itu berarti Alibaba). Setelah menobatkan Asia Tenggara di posisi puncak masa keemasan ecommerce dalam edisi tren 2015 kami, Jack Ma dan timnya memasuki kawasan ini hanya empat bulan setelahnya dan membeli Lazada, perusahaan ecommerce terkemuka di Asia Tenggara, dengan nilai $1 miliar.
Kesepakatan Lazada-Alibaba yang merupakan akuisisi luar negeri terbesar Alibaba hingga saat ini adalah sebuah peristiwa penting bagi Asia Tenggara yang implikasinya menjangkau seluruh rantai nilai commerce mulai dari periklanan digital, logistik, keuangan, asuransi, bahkan pelayanan kesehatan.
Kilas balik ke tahun 2016
Bahkan tanpa akuisisi Lazada, tahun ini tetap terbukti penting untuk ecommerce di kawasan ini: industri fast-fashion mengalami penurunan dan bahkan perusahaan fashion Zalora milik Rocket Internet berakhir dengan pembelian murah oleh konglomerat ritel Thailand, Central Group.
Masalah yang dialami Singpost masih berlanjut. Setelah kehilangan Group CEO Wolfgang Baier secara mendadak di tahun 2015, perusahaan ini juga kehilangan COO, CFO dan komisaris grup yang mengundurkan diri di tengah-tengah skandal kepemimpinan perusahaan. Hal ini mendorong kembali kesepakatan perusahaan ini dengan Alibaba untuk ketiga kalinya dan tidak mencapai kesepakatan hingga bulan Oktober.
Di seluruh kawasan, ecommerce B2C beraset besar mengalami penderitaan. RedMart asal Singapura diakuisisi oleh Lazada setelah tidak bisa lagi mengalirkan uang dan iTruemart milik Ascend Group tutup di Filipina hanya beberapa bulan setelah mengumbar akan menjadi pemain ecommerce Thailand regional pertama pada 2017.
Raksasa ecommerce asal Jepang Rakuten menarik diri dari Asia Tenggara dan menjual bisnisnya di Thailand kembali ke pendiri aslinya. Moxy berpindah dari tradisional ecommerce massa saat bergabung dengan Bilna dari Indonesia untuk membentuk Orami yang bisnis dan kontennya berfokus kepada perempuan dan berhasil mendapatkan pendanaan dari co-founder Facebook Eduardo Saverin.
Meminjam istilah Jack Ma, jika 2016 adalah pembuka, maka 2017 akan menjadi hidangan utama untuk ecommerce di Asia Tenggara. Dengan $238 miliar hadiah utama dan Amazon yang telah siap memasuki Singapura pada Q1, sudah membentuk tahun ini sebagai tahun yang menarik.
Permainan dimulai.
(1) Raksasa akhirnya terbangun: Alibaba menjadi lebih aktif pasca mengakuisisi Lazada
Bisa dibilang pencapaian terbesar ecommerce di Asia Tenggara tahun ini adalah akusisi Lazada oleh Alibaba seharga $1 miliar, namun tidak banyak aksi yang terjadi pada permukaan setelahnya. Hal ini akan segera berubah dan Alibaba akan segera memperkenalkan seluruh ekosistem ecommerce mereka ke Asia Tenggara di tahun mendatang. Yang terdiri dari beberapa nama seperti Ant Financial, Cainiao dan Taobao Partner (TP).
Diluncurkan di Cina tujuh tahun yang lalu, program TP bertujuan untuk mendaftarkan para pemasok untuk menyediakan layanan yang berhubungan dengan ecommerce untuk para penjual di Taobao. Beberapa TP seperti Baozun dan Lili & Beauty menawarkan operasional toko dan layanan pergudangan yang memungkinkan Taobao dan Tmall tumbuh sebagai dua platform ecommerce terbesar di Cina.
Peluncuran terdekat dari program serupa di Asia Tenggara (ahem, Lazada Partner?) akan menciptakan banyak kesempatan untuk seluruh ekosistem mulai dari instansi digital hingga perusahaan pengiriman. Penyedia layanan ecommerce full-service seperti aCommerce dan SP eCommerce berada di posisi yang baik untuk terus menumbuhkan kesempatan $238 miliar ecommerce Asia Tenggara.
(2) Logistik last-mile akan menjadi komoditas, dipercepat oleh jaringan Cainiao milik Alibaba
Logistik sering dianggap sebagai hambatan terbesar bagi pertumbuhan ecommerce di Asia Tenggara dan karenanya telah menciptakan cukup banyak pendanaan venture capital yang dihasilkan oleh pasukan last-mile dan on-demand delivery startup seperti Ninja Van, Sendit milik Ascend Group, dan Skootar. Bahkan hailing apps untuk taksi dan motor seperti Go-Jek dan Grab telah merambah ke layanan pengiriman sebagai sebuah aliran pendapatan tambahan. Semua hal ini menambah tekanan kepada pemain-pemain lama seperti Kerry Logistics, DHL dan JNE yang hanya menyentuh permukaan di ruang logistik ecommerce yang serba cepat.
Ekosistem yang baru terfragmentasi dan sangat kompetitif ini memiliki kesamaan dengan Cina satu dekade yang lalu dan memacu Alibaba untuk meluncurkan Cainiao Network, sebuah platform terbuka yang mengumpulkan semua vendor last-mile. Pendekatan ringan aset ini memecahkan rantai terlemah Alibaba – logistik – dan memungkinkan mereka untuk memanfaatkan permintaan yang sangat besar untuk mengontrol pembicaraan.
Lebih dari 70% bisnis bagi third-party logistics (3PLs) di Cina saat ini datang dari ecommerce yang sebagian besar didorong oleh Alibaba. Hal ini mengizinkan mereka untuk menetapkan standar industri dan meningkatkan kompetisi harga di antara penyedia last-mile yang pada dasarnya mengubah yang para pemain ini menjadi sebuah perlombaan ke bawah, permainan komoditas.
Alibaba telah memulai dengan membawa Alipay and Ant Financial dan dengan ekosistem logistik di Asia Tenggara mengikuti cara di Cina, pengenalan Cainiao Network hanya perihal waktu.
Cainiao Network adalah bagian teka-teki yang hilang bagi Alibaba untuk mengontrol seluruh rantai nilai ecommerce (via ecommerceIQ)
(3) Pertarungan untuk "first-mile": Ancaman baru untuk Google dan Facebook
Hanya sedikit orang yang sadar bahwa raksasa ecommerce seperti Alibaba dan Amazon bukan hanya sebuah ancaman bagi pesaing langsung mereka seperti JD dan Wal-Mart tetapi juga untuk Baidu dan Google.
Dengan peningkatan pencarian produk yang berpindah dari mesin pencari dan langsung mengarah ke situs ecommerce, Alibaba dan Amazon mengguncang periklanan yang ada di internet. Di AS, saat ini 55% orang mulai mencari produk di Amazon, naik dari 44% di tahun 2015. Ini menjadi masalah besar karena pencarian produk adalah salah satu kategori pencarian kata kunci yang paling menguntungkan dan memiliki cost-per-clicks tertinggi.
Di Cina, persaingan antara Alibaba dan Baidu telah membuat Alibaba memblokir mesin pencarian Baidu untuk 'merangkak' dan mengindeks halaman Alibaba sejak 2009, secara efektif mencegah pengguna pergi ke Baidu untuk pencarian produk.
Pertempuran "first-mile" ini diduga akan dimulai pada tahun 2017 di Asia Tenggara ketika Alibaba bermigrasi dengan Lazada ke platform Tmall dan memperkenalkan Alimama, yang memiliki platform iklan self-service serupa dengan Google Adwords.
Para penjual di Lazada akan memiliki akses ke berbagai periklanan berbasis PPC (Pay-Per-Click), CPM (Cost-Per-Thousand Impressions) dan CPS (Cost-Per-Sale) seperti P4P Tmall "Express Train" iklan pencarian PPC. Iklan ini menguasai sekitar 25% dari total pencarian online Cina yang secara tradisional didominasi oleh Baidu. Untuk memberi gambaran tentang perkembangan Alibaba dalam iklan pencarian, pasar iklan pencarian milik Google Cina memiliki 30% market share sebelum menyerah dan keluar dari pasar Cina.
Bisnis periklanan Alibaba lebih dari sekedar pencarian. Selain Alimama, mereka juga mengoperasikan sebuah platform afiliasi yang disebut Taobao Affiliate Network, sebuah jaringan iklan tampilan yang disebut TANX (Taobao Ad Network and Exchange) serta Data Management Platform yang merupakan kompetitor Bluekai milik Oracle dan Audience Manager dari Adobe.
Perusahaan media lebih baik mempersiapkan diri mereka untuk kompetisi baru dan agensi digital harus mulai belajar bagaimana membeli dan mengoptimalkan media dalam platform Lazada di tahun 2017.
(4) Masuknya Alipay ke Asia Tenggara akan mendorong konsolidasi dalam sektor pembayaran online
Tahun baru akan menandai dimulainya konsolidasi dalam ruang pembayaran di Asia Tenggara. Dominasi cash-on-delivery (COD) – 75% dari transaksi ecommerce di kawasan ini – yang menginspirasi startup seperti Omise dan DOKU serta perusahaan telekomunikasi dan perbankan yang telah berdiri untuk membangun PayPal selanjutnya.
Tetapi kebanyakan dari inisiatif ini tidak menyelesaikan permasalahan utamanya – kurangnya penetrasi kartu kredit dan besarnya populasi yang tidak memiliki rekening bank di Asia Tenggara. Sebagai contoh, LINE Pay, solusi serupa Apple Pay dari satu aplikasi pengiriman pesan paling terkenal di Asia Tenggara, hanya bisa digunakan dengan kartu kredit. Meski menarik dari perspektif PR, inisiatif ini belum menggeser cara pembayaran konsumen dari COD.
Mayoritas 'solusi' fintech telah diciptakan untuk melakukan "teknologi demi kepentingan teknologi" – membangun mobil yang lebih cepat ketika yang kurang adalah lebih banyak jalan.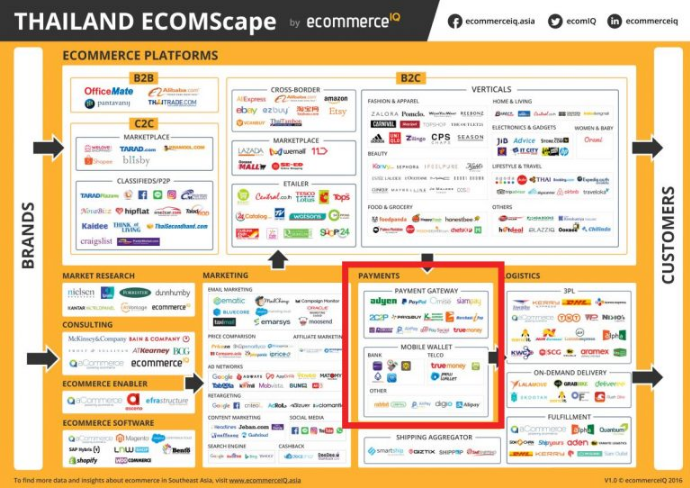 Dengan kurangnya hal yang terpenting – saluran distribusi yang scalable – bisa diprediksi perusahaan pembayaran ini harus berjuang keras di sepanjang 2017. Dengan Lazada, Alibaba menggunakan strategi kuda trojan untuk membawa Alipay dan Ant Financial ke Asia Tenggara. Marketplace ini menawarkan sebuah basis pengguna yang besar dan saluran distribusi yang membuat banyak startup pembayaran di Asia Tenggara iri.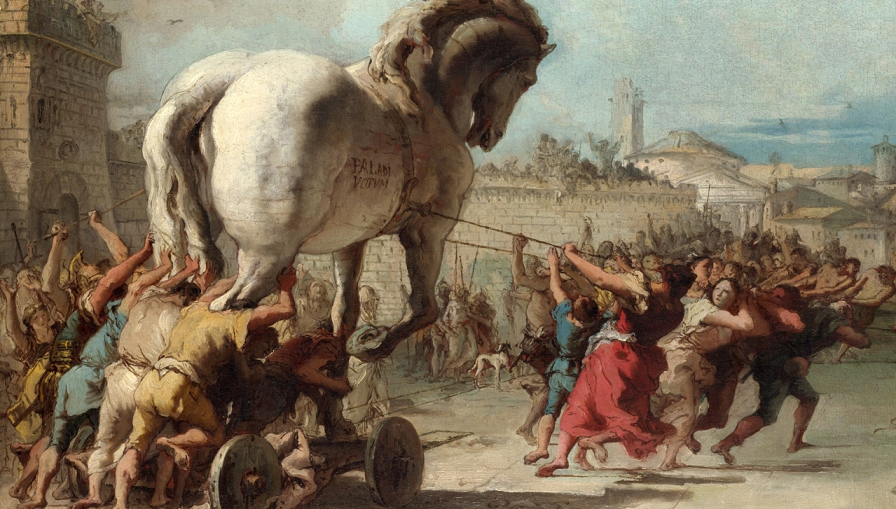 (5) "Ecommerce 1.0" to "Ecommerce 2.0"
Seperti yang telah diprediksi sebelumnya, Zalora milik Rocket Internet harus menjual bisnisnya yang ada di Thailand dan Vietnam dengan harga rendah kepada ritel lokal Central Group. Di tahun yang sama, Cdiscount Thailand, bagian dari konglomerat ritel Prancis Group Casino, terjual senilai $31.5 juta ke TCC, sebuah perusahaan lokal Thailand yang juga pemilik merek bir terkenal Chang.
Kehadiran Alibaba dan kabar peluncuran Amazon di Singapura pada Q1 2017 menutup kesempatan bagi permainan "Ecommerce 1.0" – yang berjualan produk kepada khalayak luas. Bahkan MatahariMall, inisiatif ecommerce "anti-Lazada" yang diluncurkan oleh konglomerat Lippo Group asal Indonesia, telah memposisikan ulang identitas mereka sebagai sebuah online-to-offline ecommerce daripada menjadi pesaing langsung bagi Lazada.
Memasuki tahun 2017, kesempatan di ecommerce akan semakin bergeser dari "Ecommerce 1.0" menuju "Ecommerce 2.0" di mana perusahaan tidak lagi mendasarkan keunggulan kompetitif mereka berdasarkan nilai ekonomi tradisional namun gabungan dari apa yang pemilik Bonobos Andy Dunn sebut proprietary harga, seleksi, pengalaman, dan produk.
Di mana Ecommerce 1.0 adalah sebuah permainan kekerasan dan kekuatan, Ecommerce 2.0 mengeksploitasi celah 1.0 di banyak cara kreatif yang menghindari permainan zero-sum dengan para raksasa seperti Alibaba dan Amazon.
Merupakan pertanda bagus untuk melihat perusahaan di Asia Tenggara telah mulai bergerak menuju Ecommerce 2.0. Pomelo Fashion, sebuah merek fashion yang langsung menjual ke konsumen, hanya secara online, berfokus untuk membangun mereknya sendiri dan mengintegrasikan rantai pasokannya secara vertikal dengan memproduksi pakaian mereka sendiri.
Di Indonesia, startup lain mengambil ide dari penjualan di Facebook dan Instagram kemudian memberikannya steroid. Sale Stock, startupfast-fashion yang berbasis di Jakarta, telah mengambil jalan yang serupa dengan Pomelo Fashion dengan keunikannya sendiri dan sedikit eksperimen.
Dengan peningkatan jumlah pesanan Sale Stock yang datang dari sesi chat di mobile website, perusahaan ini kemudian berinvestasi dan meluncurkan ecommerce chatbot pertama di kawasan ini untuk memproses pesanan mobile chat di Facebook Messenger yang dibangun oleh para insinyur 'lulusan' Google, Palantir, dan NASA.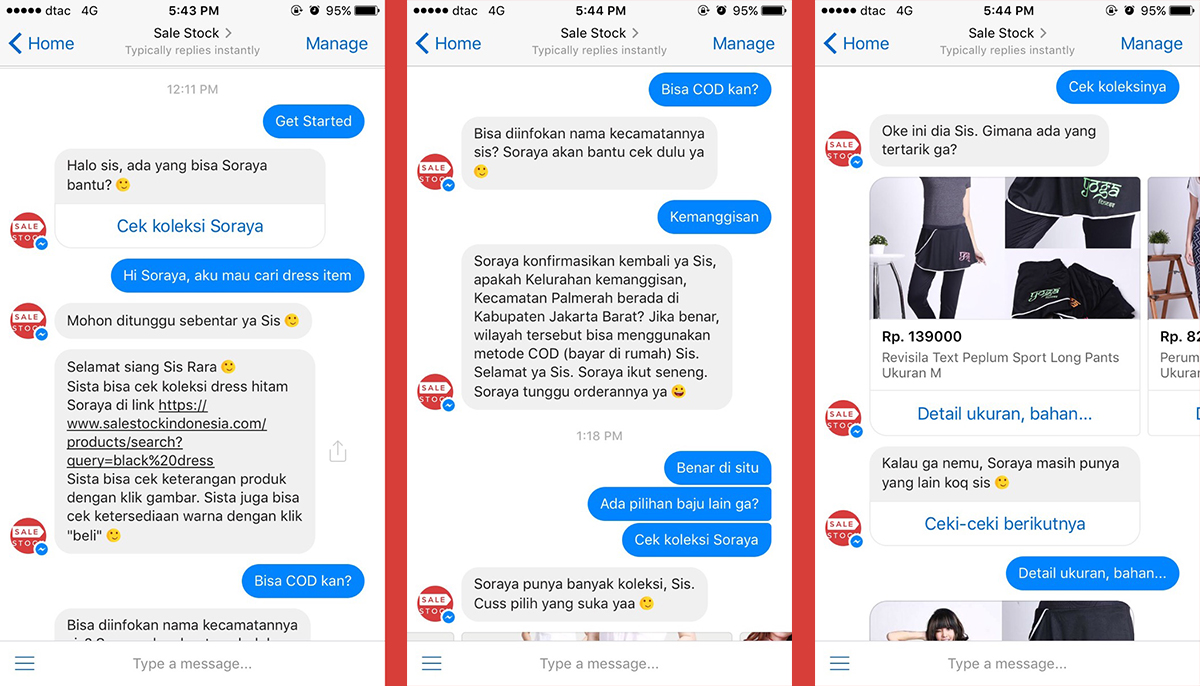 (6) Lebih banyak korban dari persaingan Amazon – Alibaba di masa depan
2016 adalah tahun yang besar untuk konsolidasi di ruang ecommerce Asia Tenggara:
Zalora Thailand dan Vietnam dijual murah ke konglomerat ritel Thailand Central Group
Cdiscount dibeli oleh raksasa Thailand TCC Group milik Charoen Sirivadhanabhakdi
Pemain ecommerce yang berfokus ke perempuan, Moxy, kembali muncul sebagai Orami setelah bergabung dengan Bilna asal Indonesia
Rakuten asal Jepang menutup bisnisnya di pasar Indonesia, Malaysia dan Singapura, serta mengembalikan bisnisnya di Thailand kepada pendiri aslinya
Toko grocery online yang berbasis di Singapura, RedMart, terjual kurang dari dana yang telah didapatkan kepada Lazada di tengah isu masuknya Amazon ke pasar dengan AmazonFreshEntitasnya di Filipina, diluncurkan di akhir 2015, tutup tahun ini, dan dengan fokus perusahaan pada fintech – mereka menjual sahamnya sebesar 20% di Ascend Money kepada Ant Financial tahun ini – Ascend kemungkinan akan keluar dari ecommerce ritel sepenuhnya di tahun 2017.
Dan hal ini akan berlanjut sepanjang tahun 2017, terutama dalam ruang "Ecommerce 1.0" yang sangat kompetitif. Salah satu yang bisa menjadi korban besar adalah Ascend Group yang berbasis di Thailand, yang memiliki aset portfolio ecommerce dan fintech seperti Wemall (B2C) dan WeLoveShopping (C2C). Sudah terlihat ada tanda-tanda.
(7) Brand melewatkan bait-and-switchmarketplace untuk mengambil pendekatan direct-to-consumer atau multi-channel
Ada banyak keuntungan bagi brand untuk menjual produk mereka di marketplace seperti Lazada, MatahariMall dan 11street – yang persiapannya sangat mudah dengan akses 'gratis' ke trafik yang dihasilkan oleh marketplace tuan rumah. Itulah mengapa di 2016 kita melihat banyak brand seperti L'Oreal dan Unilever membuka toko di platform ini.
Namun demikian, brand mulai menyadari bahwa kontra-nya lebih besar daripada pro. Marketplace mengumpulkan sejumlah besar data yang secara tepat menentukan kategori produk dan brand yang laku terjual, pada waktu dan lokasi apa dan kepada siapa. Amazon telah memanfaatkan informasi yang berharga ini untuk memperkenalkan label pribadi mereka yang bersaing langsung dengan para penjual di platform mereka.
Di tahun 2017 ini, kita akan melihat brand semakin pintar dan akan memanfaatkan kehadiran marketplace sebagai sebuah inisiasi dan strategi jangka pendek. Strategi jangka panjangnya adalah menjual langsung ke konsumen melalui situs brand.com milik mereka di mana mereka memiliki semua data pelanggan, mengelola brand image mereka sendiri dan bisa menawarkan fitur seperti penjualan langganan atau subscription commerce.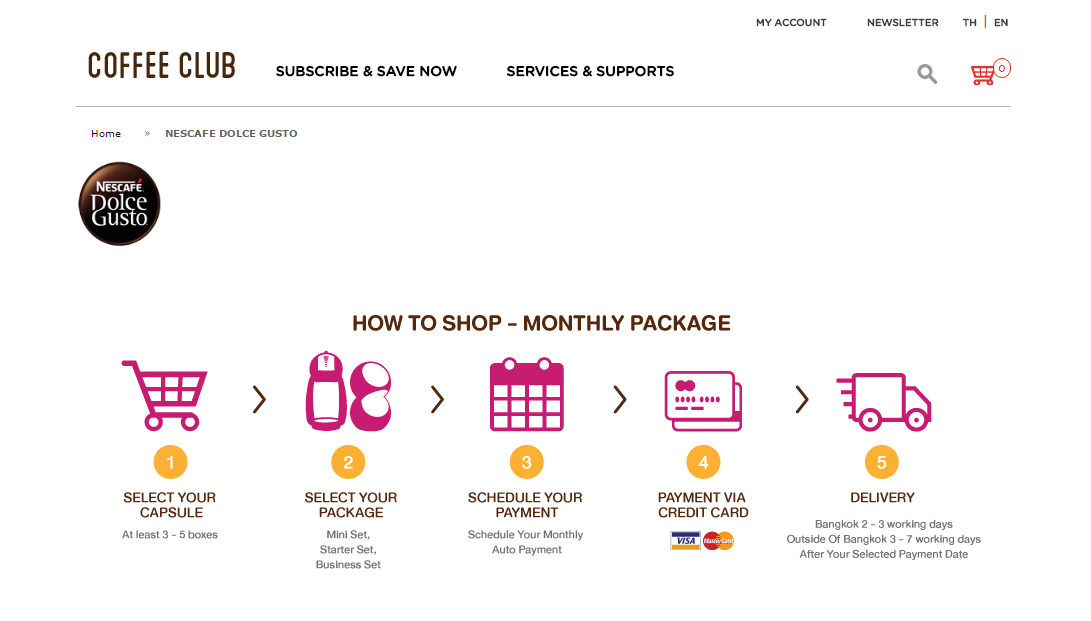 Yang lain mungkin mengadopsi pendekatan multi-channel yang berlawanan dan menggunakan marketplaces untuk menjual lebih rendah dan titik harga produk terendah sambil mempersiapkan saluran brand.com untuk pengalaman yang lebih premium.
(8) Kompetisi yang tinggi akan mendorong para pengusaha dan perusahaan yang telah lama berdiri untuk menjelajah ke bidang asuransi, keuangan, dan kesehatan.
Dengan semakin tingginya kompetisi ecommerce dan besarnya modal yang diperlukan, para pengusaha sudah mulai melihat lebih dari sekadar ritel fisik untuk menemukan kesempatan baru. Mengikuti langkah yang serupa dengan AS dan Cina, startup di Asia Tenggara secara bertahap berpindah ke bidang asuransi, keuangan, dan kesehatan. Konsep dasarnya sama, menggunakan internet dan teknologi untuk menciptakan marketplace atau langsung menuju ke konsumen untuk produk non-fisik seperti pinjaman, asuransi jiwa dan bahkan data.
Di tahun 2016 ini telihat beberapa startup baru seperti EdirectInsure—dengan frank.co.th di Thailand dan frankinsure.com.tw di Taiwan—mencoba untuk mengubah cara penjualan asuransi mobil serta pemain lama seperti Asia Insurance yang menawarkan asuransi mikro Pokémon Go dan mobile phone secara langsung ke konsumen dan eksklusif online.
Akuisisi Lazada oleh Alibaba sendiri bukanlah semata tentang menambah pertumbuhan jumlah barang ritel mereka namun lebih untuk mendapatkan sebuah saluran distribusi yang scalable untuk produk lain milik Alibaba yang memiliki margin yang lebih tinggi. Jack Ma menyinggung hal ini dalam pidatonya di depan para pemegang saham di tahun 2015:
"Strategi grup Alibaba adalah untuk membangun infrastruktur ecommerce untuk masa depan. Ecommerce hanya langkah pertama. […] Sekitar setengah tenaga kerja Alibaba Group dan perusahaan afiliasi kami, termasuk Ant Finansial dan Cainiao, bekerja pada bidang-bidang penting dari ekosistem kami, termasuk logistik, keuangan internet, big data, cloud computing, mobile internet, periklanan, serta apa yang disebut juga industri double H—Healthcare dan Happiness (bisnis kesehatan dan hiburan berbasis big data di mana diperlukan 10 tahun untuk menjadi data-driven)."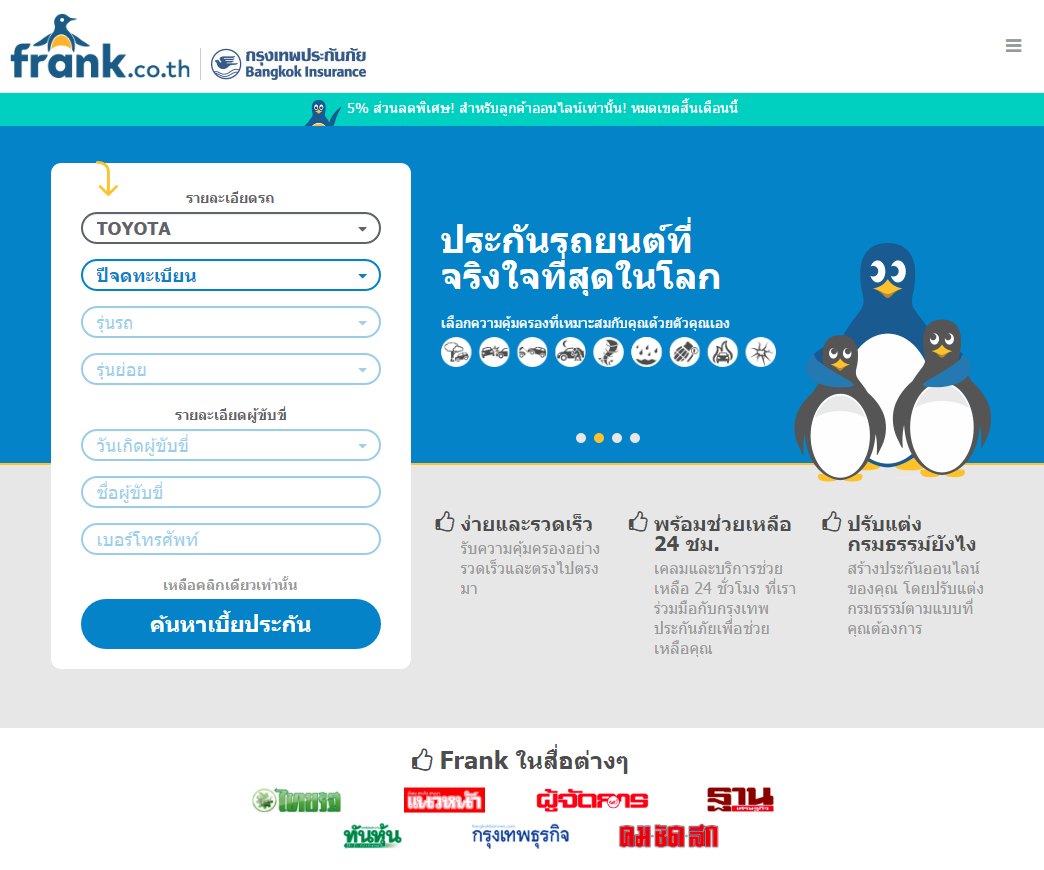 Peluncuran layanan serupa dari Alipay dan Ant Financial (perbankan, penilaian kredit, reksadana, dan lain-lain) bisa diharapkan muncul menjelang akhir tahun 2017. Selain itu, kita akan melihat lebih banyak pemain lama seperti bank tradisional, asuransi, dan bisnis kesehatan yang bergerak ke online.
(9) Diabaikan tapi tidak dilupakan, perusahaan akan fokus pada bagian yang tersisa di Asia Tenggara: Myanmar
Para pebisnis secara geografis akan terus menjelajahi pasar baru di Asia Tenggara dengan semakin jenuhnya para pasar besar sehingga membuat lahan hijau di Myanmar lebih menarik.
Dengan total 53 juta orang penduduk, Myanmar adalah negara terbesar kelima di Asia Tenggara. Negara ini juga sangat unik jika dibandingkan dengan tetangganya sebagai negara yang menutup diri dari dunia hingga 2011 dan saat ini langsung melompat ke era mobile. Tidak seperti sepupunya yang "mobile-first", Myanmar lebih ke "mobile-only"—dengan estimasi populasi yang sudah online sebesar 20%, di mana sebagian besar terjadi dalam dua tahun terakhir.
Rocket sebagai Rocket masuk ke Myanmar pada awal 2012 dengan meluncurkan situs iklan baris seperti Work.com.mm dan Ads.com.mm. Usaha ecommerce pertama mereka yang serius di Myanmar bernama Shop.com.mm dimulai pada akhir 2014. Dengan rata-rata 90.000 sesi per bulan dalam enam bulan terakhir dan mengalami pertumbuhan yang datar, Shop.com.mm tidak terlalu memberikan gambaran positif mengenai peluang ecommerce di Myanmar.
Namun mengingat bahwa Myanmar memiliki 10 juta pengguna Facebook di negaranya, mungkin pemasaran bisnis ecommerce dengan cara tradisional bukanlah pendekatan yang tepat. Dengan begitu banyak penggunaan internet di Myanmar merupakan penggunaan social channels, memulai dari Facebook shop mungkin menjadi cara yang lebih baik untuk memasuki apa yang bisa menjadi salah satu pasar ecommerce masa depan yang paling menarik di Asia Tenggara.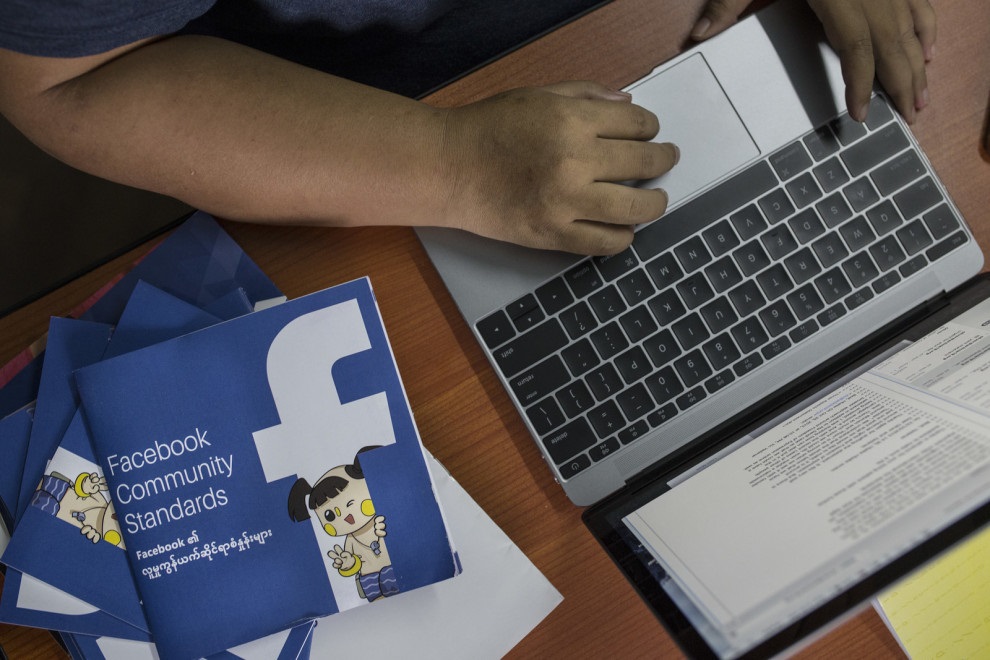 Hal ini sudah terbukti efektif di Thailand di mana diperkirakan sepertiga sampai setengah dari transaksi ecommerce terjadi di Facebook, Instagram dan LINE. Diharapkan nantinya conversation commerce bisa tumbuh lebih luas di Myanmar.
"Pengaruh Facebook di Myanmar sulit untuk diukur, namun dominasinya sangat mutlak sehingga masyarakat Myanmar menggunakan "internet" dan "Facebook" secara bergantian." – Sheera Frenkel dalam laporannya tentang Myanmar di BuzzFeed.
(10) Permintaan di Asia Tenggara akan mengalami pengurangan di beberapa industri di mana model sebenarnya masuk akal
Setelah dipuji oleh para ahli sebagai holy grail dari ecommerce karena tidak memiliki beban aset fisik yang mahal, model on-demand terlihat hampir berakhir di AS. Selain Uber sendiri, banyak Uber-for-X clones yang tutup atau sedang berjuang, beberapa di antaranya seperti Homejoy, SpoonRocket, DoorDash, dan Postmates.
Unit ekonomi yang rendah, kebocoran platform, dan sebuah ekonomi yang menguat secara umum adalah isu-isu yang mengganggu startup on-demand selama setahun terakhir.
Di Asia Tenggara, keadaannya juga tidak terlihat terlalu cerah untuk beberapa startup on-demand. Happy Fresh, sebuah layanan groceries on-demand, baru-baru ini menutup operasinya di Taipei dan Manila serta melakukan beberapa pemberhentian pegawai. Mereka juga secara diam-diam menggantikan mantan pendiri dan CEO Markus Bihler dengan orang baru. Di Thailand, Tapsy, sebuah marketplace untuk layanan pribadi yang didukung Inspire Ventures, juga ditutup hanya beberapa bulan sejak peluncurannya.
Go-Jek, aplikasi pemanggilan motor asal Indonesia dan yang sekarang merupakan unicorn on-demand untuk segala hal, mengalami kepergian massal para pendirinya, dengan co-founder dan VP produk mereka meninggalkan perusahaan pada bulan Oktober lalu, memicu kecurigaan adanya gejolak internal.
Meski sentimen secara umum untuk startup on-demand mengalami keterpurukan baik secara global maupun di Asia Tenggara, dalam kenyataannya ini hanya awal dari proses alami dalam menyingkirkan para pemain yang hanya 'ikut-ikutan' di vertikal di mana model on-demandtidak masuk akal.
"Masalahnya bukan tentang konsep akan sesuatu yang tersedia secara "on-demand". Ini tentang apakah konsumen atau sebuah bisnis akan membayar suatu pesanan secara premium untuk memiliki akses sesegera mungkin. Hanya karena Anda membuat sesuatu tersedia sesuai permintaan, itu tidak berarti orang akan membayar untuk hal itu." ujar Mathew Ward, co-founder dan CEO Helpster, perusahaan berbasis di Bangkok yang mencocokkan pekerja dengan kandidat yang mencari pekerjaan blue-collar.
Ia melanjutkan.
"Home services adalah satu area yang "menyenangkan untuk didapat" secara cepat, namun bukan sebagai sebuah "keharusan". Orang tidak akan mau membayar premium untuk ini dan unit ekonomi Anda tidak akan bekerja, ini mengapa kita kemudian melihat banyak yang gagal dalam area ini. Jika Anda berfokus pada hal yang memiliki urgensi seperti transportasi atau dalam kasus Helpster, akses terhadap staf berkualitas yang diperlukan untuk mengisi kebutuhan staf yang mendesak, orang-orang akan membayar harga premium dan karena itu Anda bisa membangun sebuah bisnis yang benar-benar bekerja. Model "on-demand" tidak rusak—Anda hanya perlu melihat ke area di mana kecepatan akses merupakan hal yang sangat berharga. Jika Anda temukan, Anda bisa membangun sebuah bisnis "on-demand" yang berkembang dan sukses.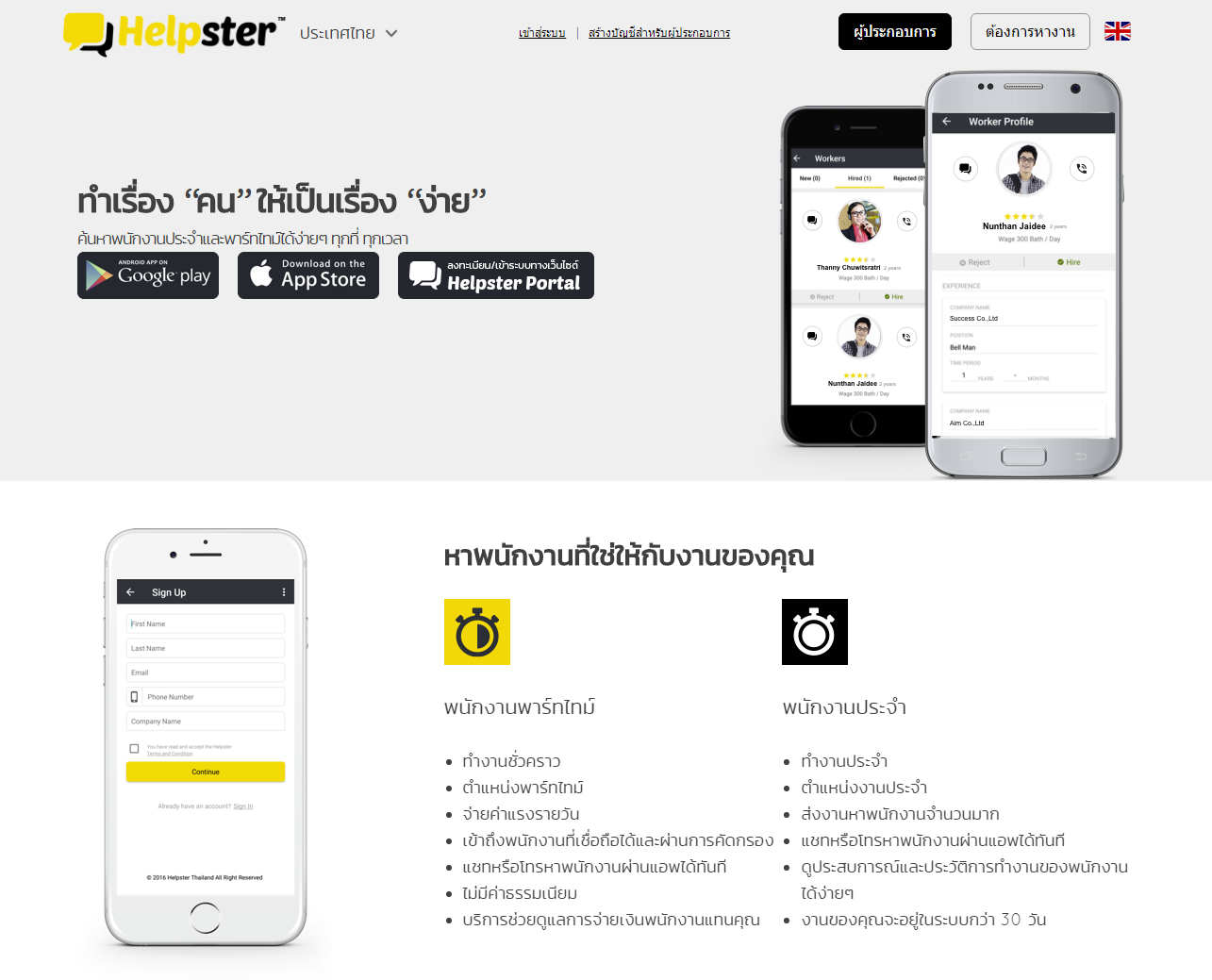 Dengan sentimen pendanaan Asia Tenggara yang bergeser di tahun 2017 dari 'pertumbuhan dengan segala cara' menuju kepada keberlanjutan dan profitabilitas, kami berharap untuk melihat startup on-demand berkembang di vertikal di mana model ini bekerja, sementara yang hanya "ikut-ikutan" lainnya gagal. Proses ini hanya akan dipatahkan oleh orang-orang seperti Uber dan Grab yang akan memberikan dua kali lipat usaha mereka di Asia Tenggara dengan peperangan mereka yang besar.
(11) Amazon masuk ke Asia Tenggara (akhirnya)
"Keep your friends close but your enemies closer."—Michael Corleone dalam The Godfather Part II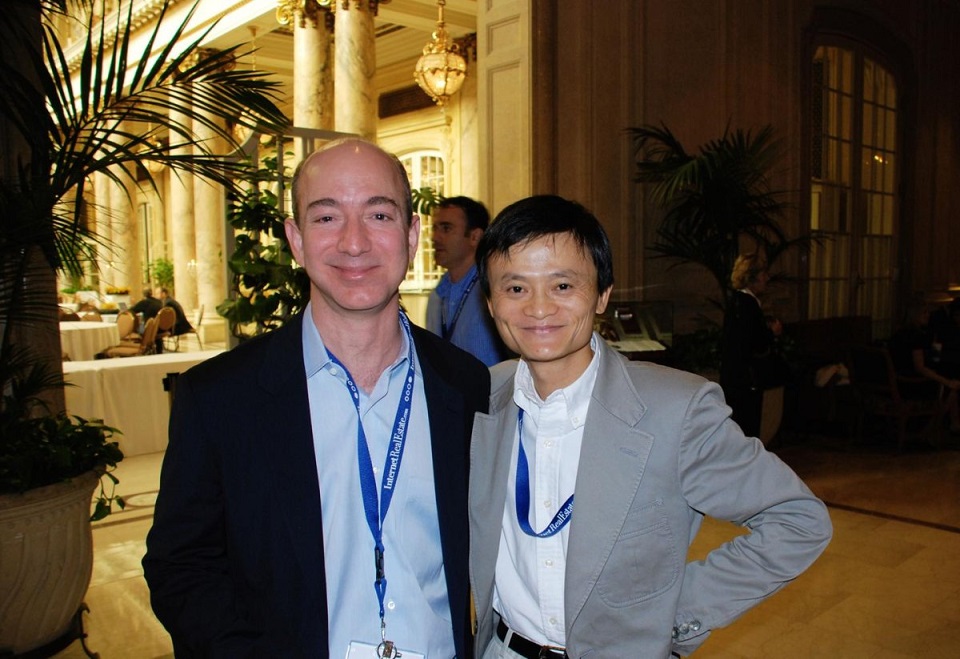 –
Disclosure: Tulisan ini ditulis oleh Sheji Ho dan diterjemahkan oleh Rara Kinasih. Artikel aslinya bisa diakses di sini.
Artikel ini adalah hasil kerja sama DailySocial dan eCommerceIQ.
DailySocial.id adalah portal berita startup dan inovasi teknologi. Kamu bisa menjadi member komunitas startup dan inovasi DailySocial.id, mengunduh laporan riset dan statistik seputar teknologi secara cuma-cuma, dan mengikuti berita startup Indonesia dan gadget terbaru.