Peneliti Ciptakan Mikroskop Clip-on untuk Smartphone yang Bisa Dibuat dengan Printer 3D
Tidak seperti biasanya, mikroskop portable ini sama sekali tidak membutuhkan sumber pencahayaan eksternal
Glenn Kaonang - 21 February 2018
Gagasan untuk menjadikan smartphone sebagai mikroskop portable sebenarnya sudah ada sejak beberapa tahun silam, dan berbagai percobaan pun juga sudah dieksekusi dengan hasil yang bervariasi. Salah satu yang cukup berpotensi datang baru-baru ini dari ARC CNBP (Australian Research Council Centre of Excellence for Nanoscale BioPhotonics).
Para peneliti asal Negeri Kangguru tersebut mengembangkan aksesori clip-on macam lensa smartphone, tapi yang berfungsi layaknya sebuah mikroskop di laboratorium. Istimewanya, mikroskop clip-on ini tidak membutuhkan sumber pencahayaan eksternal untuk bisa mengamati spesimen sekecil 0,005 milimeter; macam sel hewan dan tumbuhan, sel darah, nukleus dan berbagai organisme mikroskopis lain.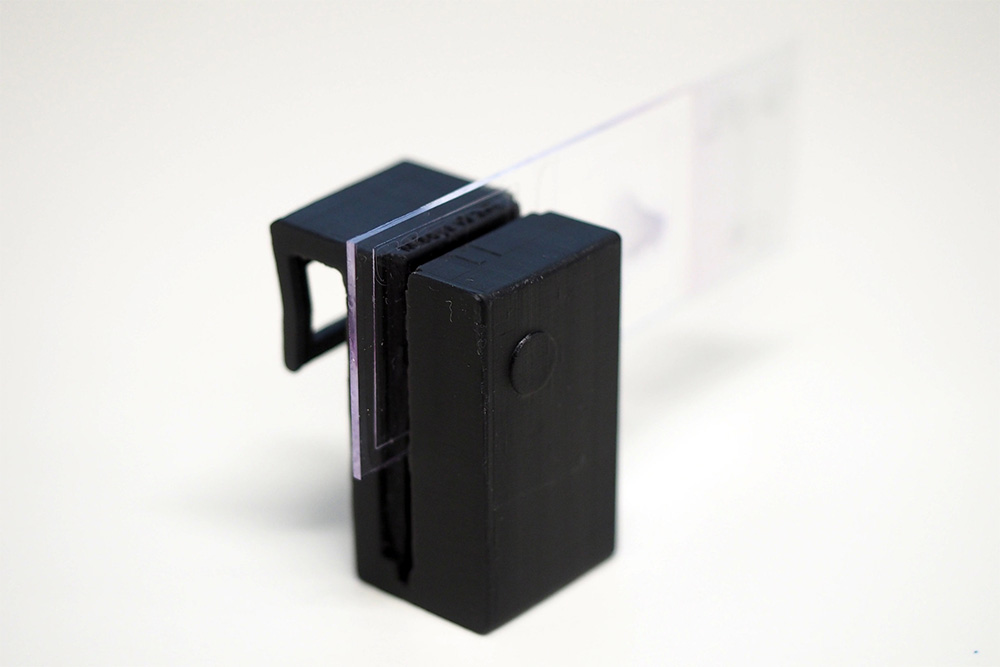 Sumber pencahayaannya murni berasal dari LED flash yang biasa duduk di sebelah kamera smartphone. Aksesori ini pada dasarnya bertindak sebagai lorong untuk memusatkan cahaya dari flash menuju ke spesimen yang diperiksa. Ini berbeda dari mikroskop berbasis ponsel lain yang umumnya membutuhkan pencahayaan ekstra dan berukuran bongsor.
Lebih istimewa lagi, mikroskop clip-on ini bisa dibuat menggunakan printer 3D, dan para peneliti yang mengembangkannya tidak pelit membagikan file 3D-nya yang siap dicetak secara online, sehingga pada dasarnya siapapun yang memiliki akses ke printer 3D juga bisa membuatnya.
Aspek terakhir ini penting karena potensi mikroskop berbasis smartphone sangatlah luas, terutama di negara-negara berkembang yang kesulitan mendapat akses ke mikroskop konvensional. Contoh penggunaannya meliputi: memeriksa kualitas air, mengidentifikasi parasit dalam sel darah, mendeteksi gejala penyakit, dan masih banyak lagi.
Siapapun yang mempunyai printer 3D bisa mencomot file 3D-nya dari CNBP, mencetaknya, lalu menyumbangkannya ke klinik-klinik kesehatan di kawasan terpencil. Tujuannya sama sekali tidak untuk mencari uang, dan ini sebenarnya merupakan hal yang wajar kalau konteksnya melibatkan tim peneliti.
Are you sure to continue this transaction?
processing your transaction....