5 Aplikasi Travel Android Terpopuler dan Terlengkap
Bambang Winarso - 30 July 2015
Setiap orang punya cara berbeda dalam melepaskan penat dan stres. Salah satu cara yang kerap dipilih adalah melakukan perjalanan wisata ke tempat yang menarik dan elok dipandang. Tempat wisata yang dituju pun berbeda antara satu dengan lainnya, tapi soal persiapan, semua orang butuh upaya yang sama.
Bicara soal persiapan traveling, selain mempersiapkan dana, pakaian dan makanan, Anda juga butuh dukungan lain misalnya pemesanan tiket pesawat, hotel, atau bahkan panduan wisata. Untuk hal-hal semacam ini sekarang lebih mudah dilakukan karena di zaman perangkat Android, hampir semua jenis layanan travel dapat diperoleh dari smartphone.
Nah, ini adalah 5 aplikasi travel terpopuler dan terlengkap untuk jadi teman perjalanan wisata Anda.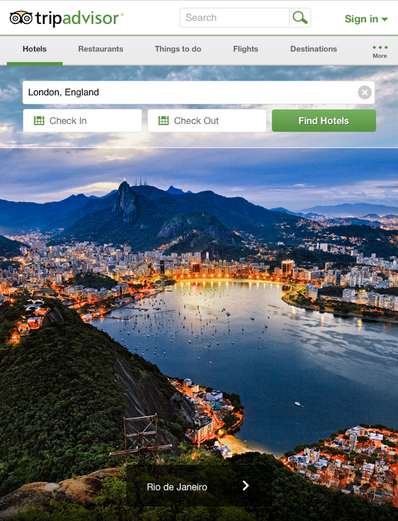 Untuk Anda yang punya rencana berkunjung ke luar negeri, TripAdvisor adalah tempat terbaik untuk menemukan tujuan wisata paling populer. Di dalamnya terdapat ribuan kesan dan testimoni dari wisatawan dari seluruh dunia baik itu tentang tujuan wisata, hotel, restoran dan lain-lain.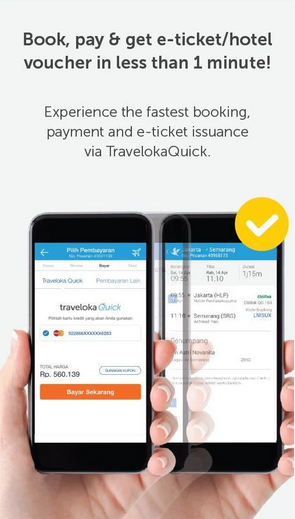 Memesan tiket pesawat dan hotel juga bisa dilakukan dengan mudah di aplikasi Traveloka. Di industri ini, Travelokal bisa dibilang punya reputasi yang sangat baik. Anda dapat menemukan penawaran-penawaran dengan harga terbaik di sini.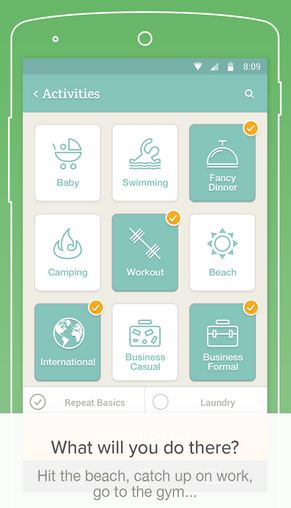 PackPoint akan membantu Anda untuk mencatat dan mengatur barang bawaan berdasarkan waktu tempuh perjalan Anda dan apa saja kegiatan yang akan Anda lakukan sesampainya di tempat tujuan. Dengan bantuan ini Anda dipastikan tidak akan melupakan barang yang harus dibawa.
 
Tak sulit menerka layanan apa saja yang ditawarkan oleh Agoda. Tapi yang membuat aplikasi travel ini menarik, Anda dapat langsung melakukan konfirmasi check-in saat sudah mendarat di bandara atau sedang di dalam taksi. Anda juga dapat menemukan review dari wisawatan yang pernah mengunjungi hotel di kota tujuan Anda.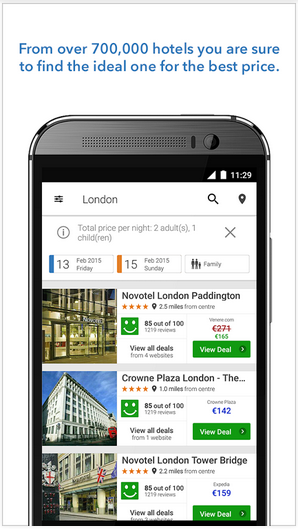 Tak kalah lengkap, trivago The Hotel Search menawarkan lebih dari 700.000 penawaran terbaik setiap harinya. Anda dapat memperoleh harga terbaik dengan membandingkan penawaran yang ada, kemudian melakukan pemesanan di aplikasi yang sama.
Nah, dengan 5 aplikasi travel Android tersebut sekarang Anda dapat mempersiapkan hal lainnya dengan tenang. Tetapi perlu diingat bahwa kelima aplikasi membutuhkan jaringan internet yang stabil untuk dapat bekerja dengan baik. Misalnya dengan menggunakan perangkat yang mendukung 4G LTE yang sedang jadi tren di tanah air. Gak mahal kok, cukup dengan Rp 1.599.000 Anda sudah bisa membawa pulang ponsel 4G LTE Smartren Andromax R, ponsel Android Lollipop 5 inci yang menawarkan kemudahan berkomunikasi saat sedang berwisata dengan fasilitas Dual On Multi Networks LTE - EVDO + GSM aktif bersamaan.
Selamat berlibur dan safety first ya!
Sumber gambar header: Shutterstock.
*) Artikel ini didukung oleh Smartfren. 
Are you sure to continue this transaction?
processing your transaction....