5 Headset Virtual Reality Unik Dengan Harga Terjangkau
Anda yang dilengkapi controller Bluetooth sampai mengusung kapabillitas augmented reality.
Terkait teknologi virtual reality, Sony pernah menyampaikan bahwa software pelan-pelan akan menjadi lebih penting dari hardware. Dan melihat perkembangannya belakangan, variasi konten-lah yang membuat naiknya kepopularitasan device VR berbasis perangkat bergerak. Mereka hadir sebagai alternatif lebih ekonomis dari produk high-end seperti Rift dan Vive.
Ada cukup banyak pilihan headset virtual reality terjangkau, beberapa diramu oleh perusahaan ternama, dan tidak sedikit ditawarkan oleh start-up baru. Dan di antara mereka, lima produk di bawah ini tampil lebih menonjol karena masing-masing memiliki karakteristik tersendiri. List saya fokuskan ke brand-brand unik, dan saya memutuskan untuk tidak memasukkan Google Cardboard  dan Samsung Gear VR.
1. Durovis Dive 5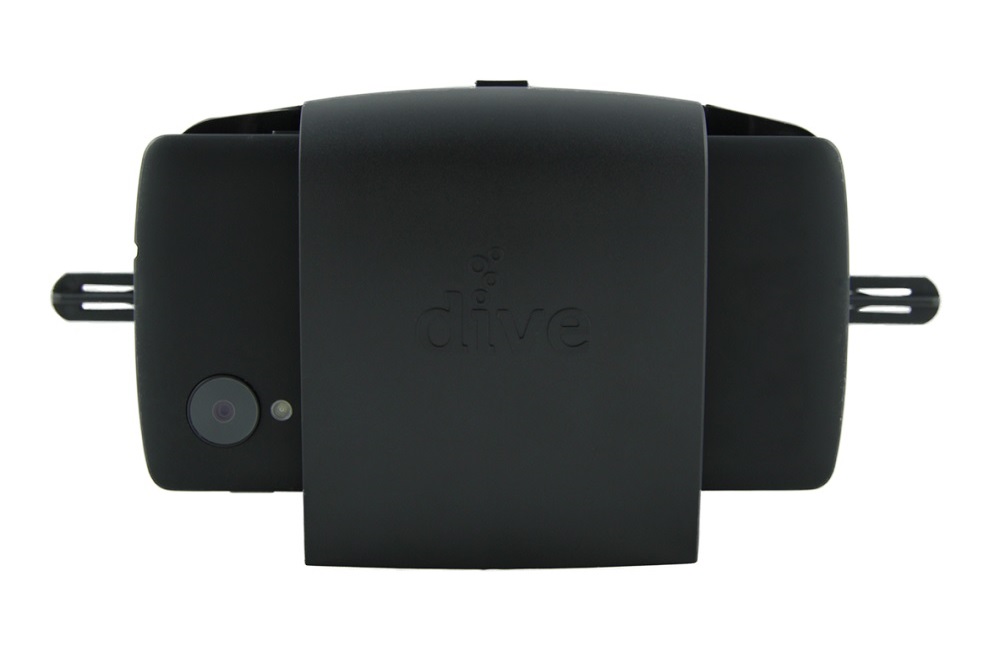 Produsen Durovis Dive 5 tidak sembarangan dalam memilih material. Strukturnya terbuat dari plastik nilon fleksibel, dan bagian lensanya sangat mudah untuk disesuaikan ke mata atau dilepas. Harganya sesuai dengan kualitas produk, dan penggunaan bahan lentur memastikannya lebih awet. Bobot Dive 5 cukup ringan sehingga tidak membebani kepala, dan ia juga kompatibel ke smartphone berlayar kurang dari 5-inci. Harga: kisaran US$ 57. Info produk: Durovis
2. Immerse Virtual Reality Headset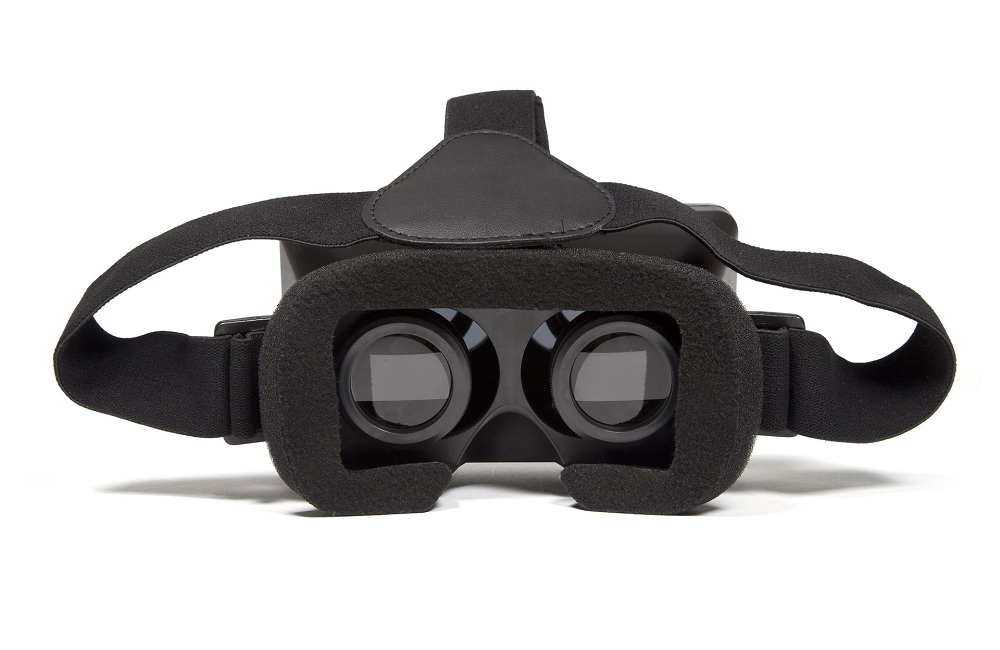 Melalui Immerse, tim penciptanya ingin lebih banyak orang mencicipi virtual reality tanpa perlu 'menjual organ tubuh demi membeli Oculus Rift'. Lensa dapat disesuaikan sehingga kita tidak perlu memakai kacamata. Buat menopang faktor kenyamanan, desainernya membubuhkan busa empuk serta strap adjustable. Penggunaannya sangat praktis: buka konten yang diinginkan, selipkan handset ke tutup plastik, lalu tinggal setting lensa agar fokus. Harga: US$ 45. Info produk: Firebox
3. Homido Virtual Reality Headset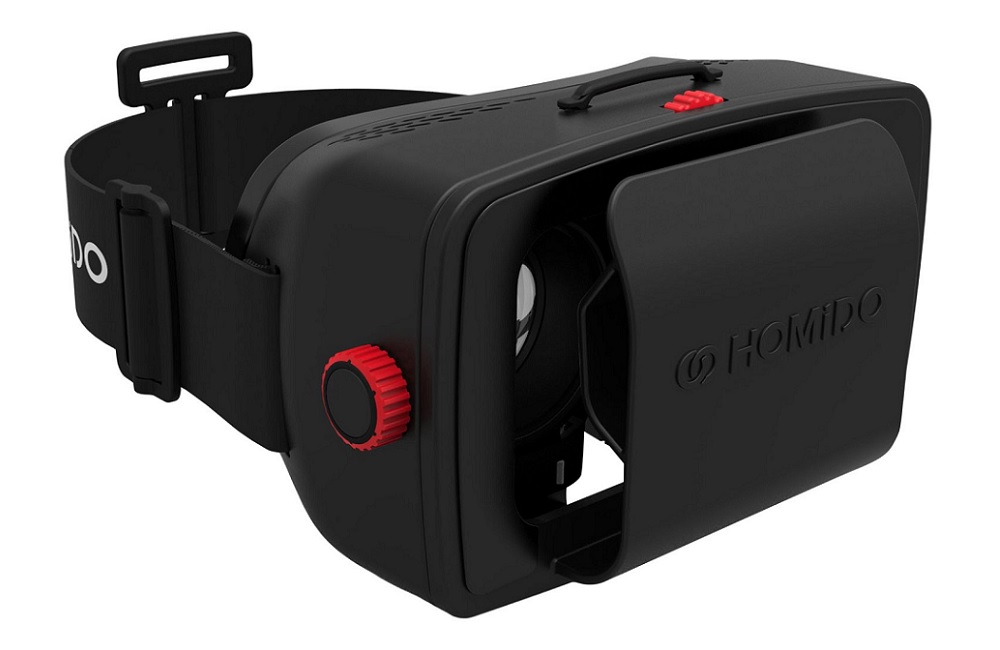 Headset Homido telah memperoleh potongan harga semenjak pertama kali diperkenalkan. Jika memutuskan untuk membelinya, uang Anda tidak terbuang sia-sia: device menawarkan build-quality yang tinggi, didesain unik, dan tersedia keleluasaan kustomisasi optik - bisa digunakan oleh penderita rabun jauh dan dekat. Lensanya dirancang secara custom, menyuguhkan field of view 100 derajat; diklaim jernih dan minim efek distorsi. Harga: US$ 80. Info produk: Amazon
4. Freefly VR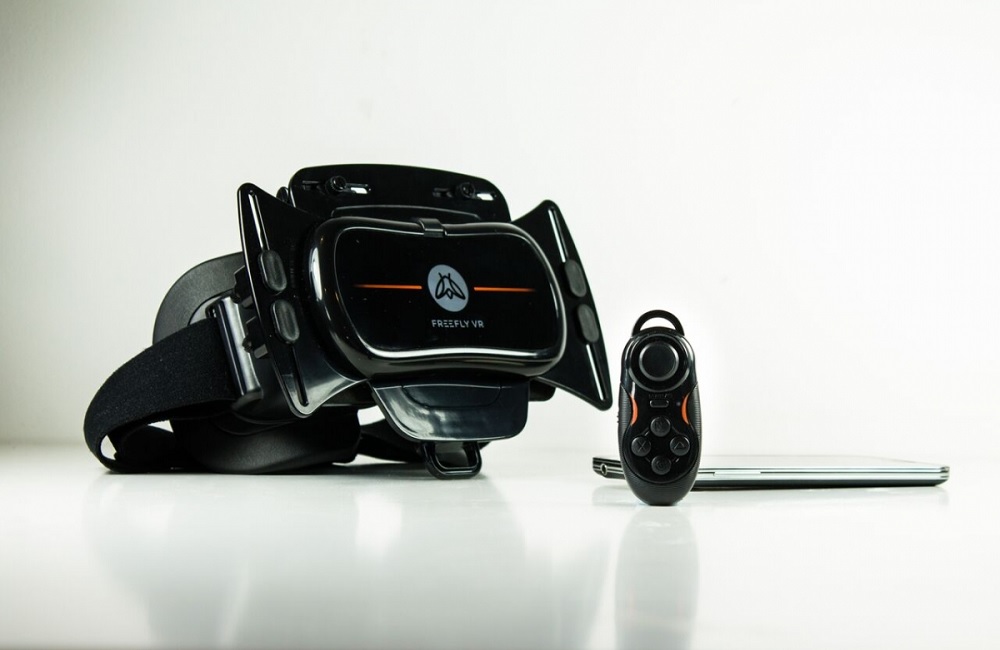 FreeFly VR adalah head-mounted display paling canggih di kelasnya. Ia menyajikan field of view seluas 120 derajat, mengusung rancangan premium (dengan lapisan kulit sintetis) yang sangat nyaman walaupun dikenakan di waktu lama. Paket pembelian Freefly sudah disertai Glide, yaitu controller Bluetooth untuk smartphone Android. Perangkat diracik supaya kompatibel ke handset-handset high-end seperti iPhone 6 Plus, Samsung Galaxy S6 Edge+, sampai Sony Xperia Z5 Premium. Harga: US$ 85. Info produk: Freefly VR
5. Mattel View-Master
Selain bekerja seperti headset virtual reality berbasis smartphone lain, View-Master juga berperan sebagai perangkat augmented reality. Produk disertai 'Experience Packs', mengajak pengguna menjelajahi angkasa (Space), berwisata virtual ke lokasi-lokasi menarik dunia (Destinations), serta mengunjungi habitat alami fauna liar (Wildlife). Untuk meramu konten terakhir tersebut, Mattel bekerja sama dengan National Geographic. Bundel tersebut memastikan View-Master cocok bagi seluruh anggota keluarga. Harga: US$ 30. Info produk: View-Master
Are you sure to continue this transaction?
processing your transaction....