5 Tips Mengembalikan Ruang Penyimpanan Perangkat iOS
Backup foto hingga reinstal aplikasi yang banyak menyimpan data seperti Path atau Instagram
Aditya Daniel - 23 February 2016
Apple masih mengeluarkan iPhone terbaru alias iPhone 6s dengan ukuran ruang penyimpanan sebesar 16GB. Banyak yang beranggapan ukuran 16GB kurang tepat untuk iPhone versi terbaru. Pasalnya ukuran gambar atau video hasil kamera yang semakin bagus akan memakan ruang penyimpanan yang cukup banyak.
Nah, kalau ruang penyimpanan di iPhone Anda sudah menipis, Anda bisa melakukan tiga tips berikut.
1. Back up foto menggunakan Google Photos
Jika Anda memiliki akun Google, Google Photos bisa Anda gunakan untuk mem-backup foto-foto yang tersimpan pada Camera Roll di perangkat iPhone Anda.
Google Photos secara pintar akan menghapus foto-foto yang sudah lebih dari 30 hari dan sudah bakcup, sehingga Anda bisa mendapat ruang penyimpanan tambahan. Alternatif lain adalah menggunakan Dropbox. Sayangnya Dropbox hanya menyediakan ruang penyimpanan gratis sebesar 2GB.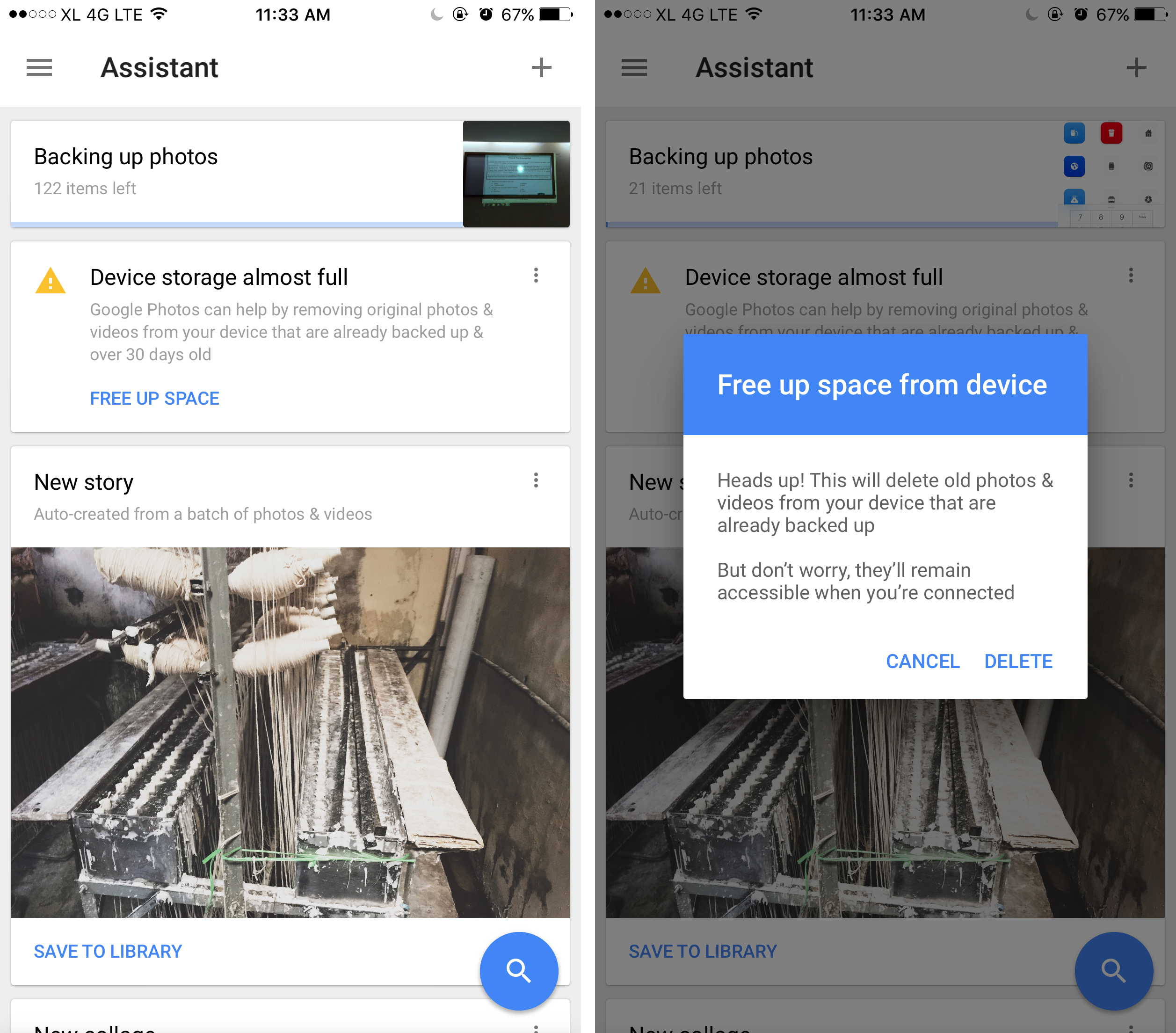 2. Menghapus lagu offline yang tersimpan
Jika Anda berlangganan Apple Music yang dan menyimpan beberapa lagu untuk didengarkan secara offline, Anda bisa menghapusnya untuk mendapatkan ruang penyimpanan tambahan.
Caranya: Masuk ke Settings > General > Storage & iCloud Storage > Manage Storage > Music. Selanjutnya tapEdit pada pojok kanan atas dan hapus musik-musik yang sudah jarang Anda dengarkan.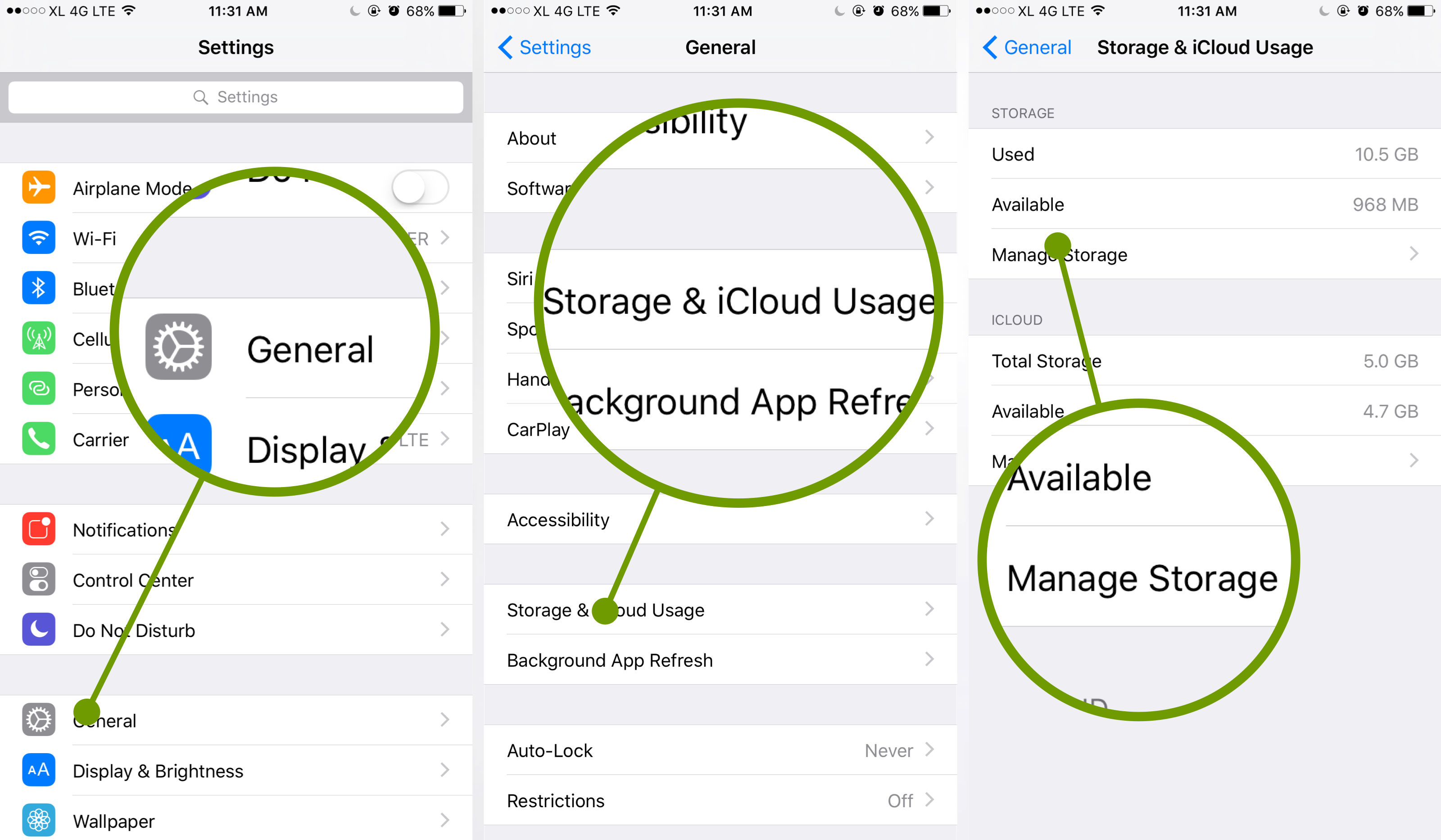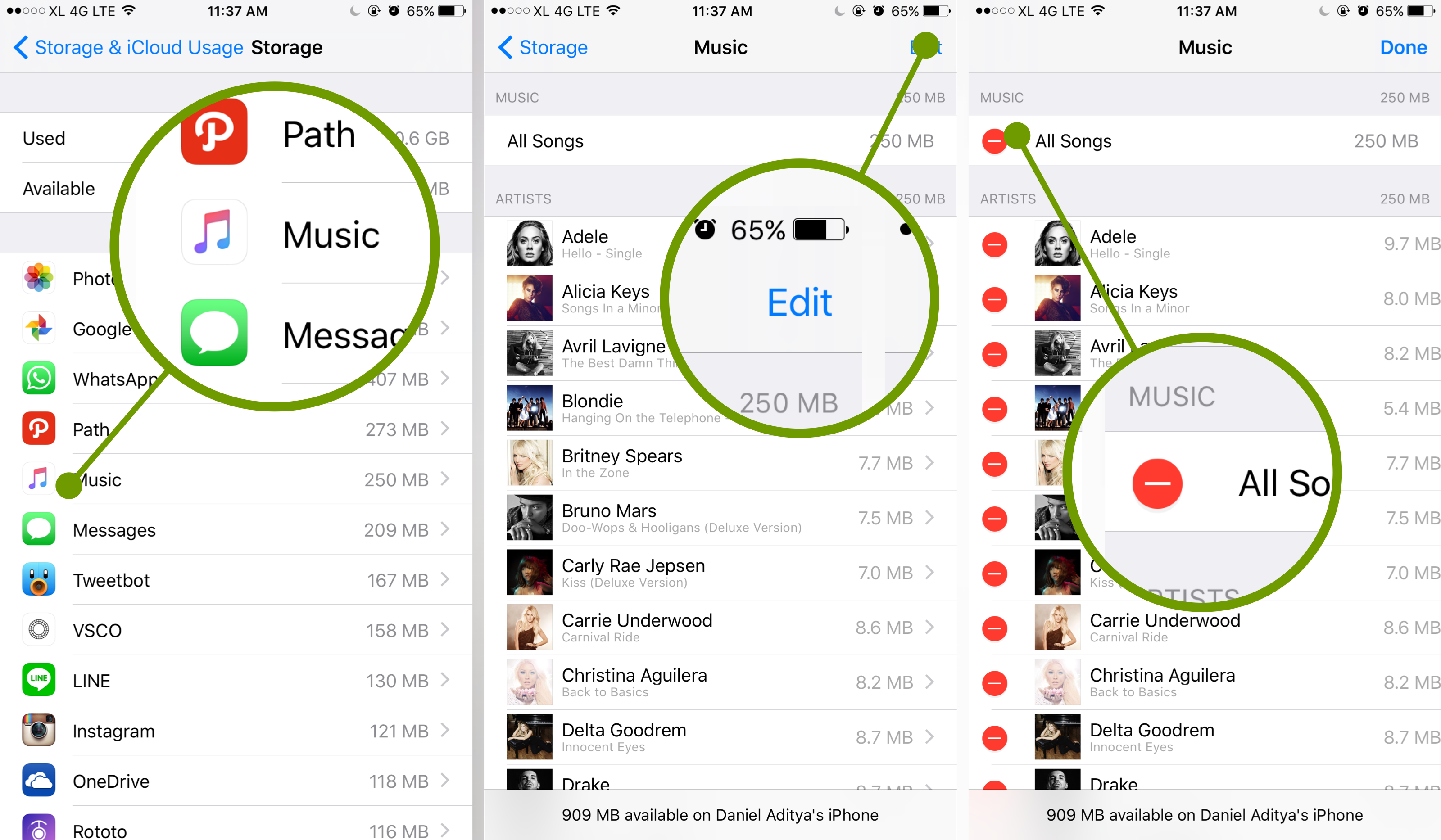 3. Reinstal aplikasi
Aplikasi-aplikasi yang memuat banyak gambar seperti Path atau Instagram dapat 'membengkak' ukurannya setelah digunakan beberapa lama. Menghapus dan menginstal ulang aplikasi dapat mengembalikan ruang penyimpanan yang digunakan.
Dengan menghapus aplikasi, Anda juga menghapus data-data yang tersimpan dalam aplikasi tersebut. Caranya lihat dahulu aplikasi yang memakan ruang penyimpanan besar melalui Settings > General > Storage & iCloud Storage > Manage Storage.
Setelah menemukan aplikasi tersebut, Anda dapat langsung menghapusnya dengan memilih Delete App dan menekan tombol konfirmasi pada pop up yang muncul.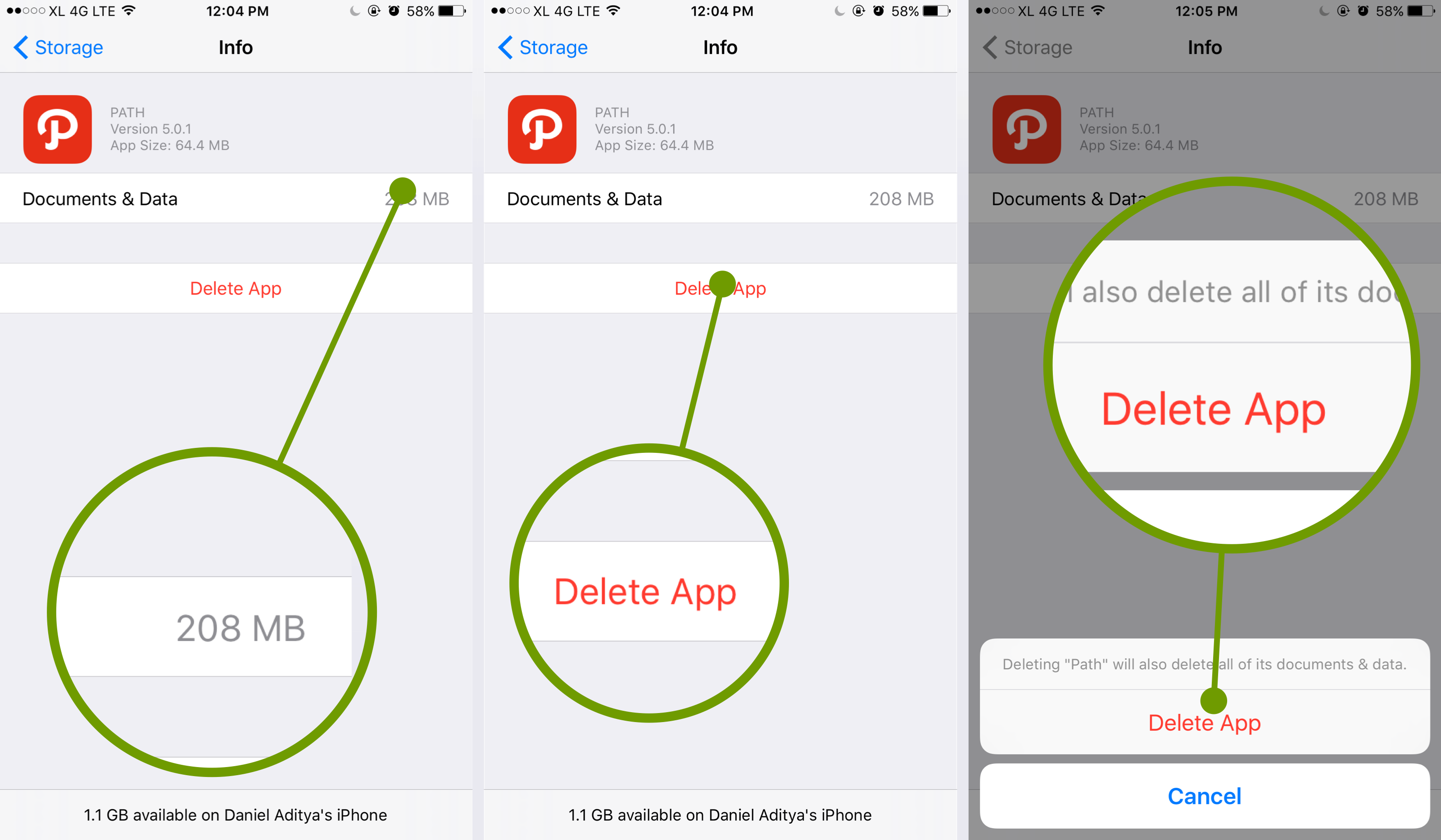 4. Hapus aplikasi yang tidak atau jarang digunakan
Ada baiknya Anda melihat kembali aplikasi-aplikasi yang terinstal. Jika terdapat ada aplikasi yang jarang atau sudah tidak lagi Anda gunakan, Anda bisa menghapusnya.
Alternatif lain adalah menghapus aplikasi yang dapat diakses melalui Safari seperti Facebook. Cara menghapus aplikasi di iOS pun mudah, cukup tekan dan tahan pada ikon aplikasi hinga muncul tanda 'x' di pojok kiri atas untuk menghapusnya.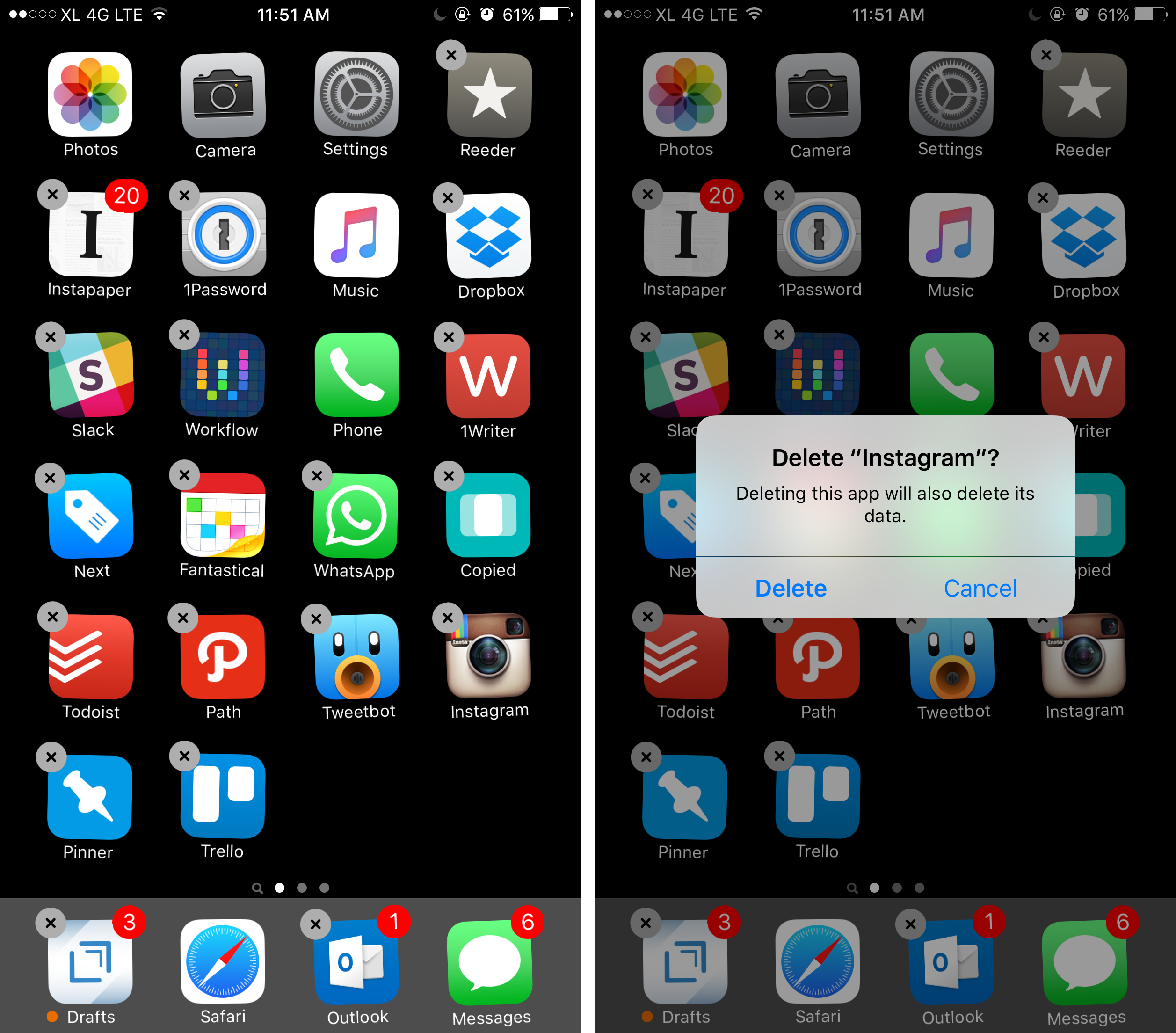 5. Menghapus history dan data-data situs di Safari
Meski tak akan menambah lega ruang penyimpanan di iOS secara signifikan, namun tak ada salahnya mencoba menghapus data atau history atau sejarah browsing yang tersimpan di Safari. Caranya masuk Settings > Safari > Clear History and Website Data. Tekan Clear History and Data pada pop up yang muncul.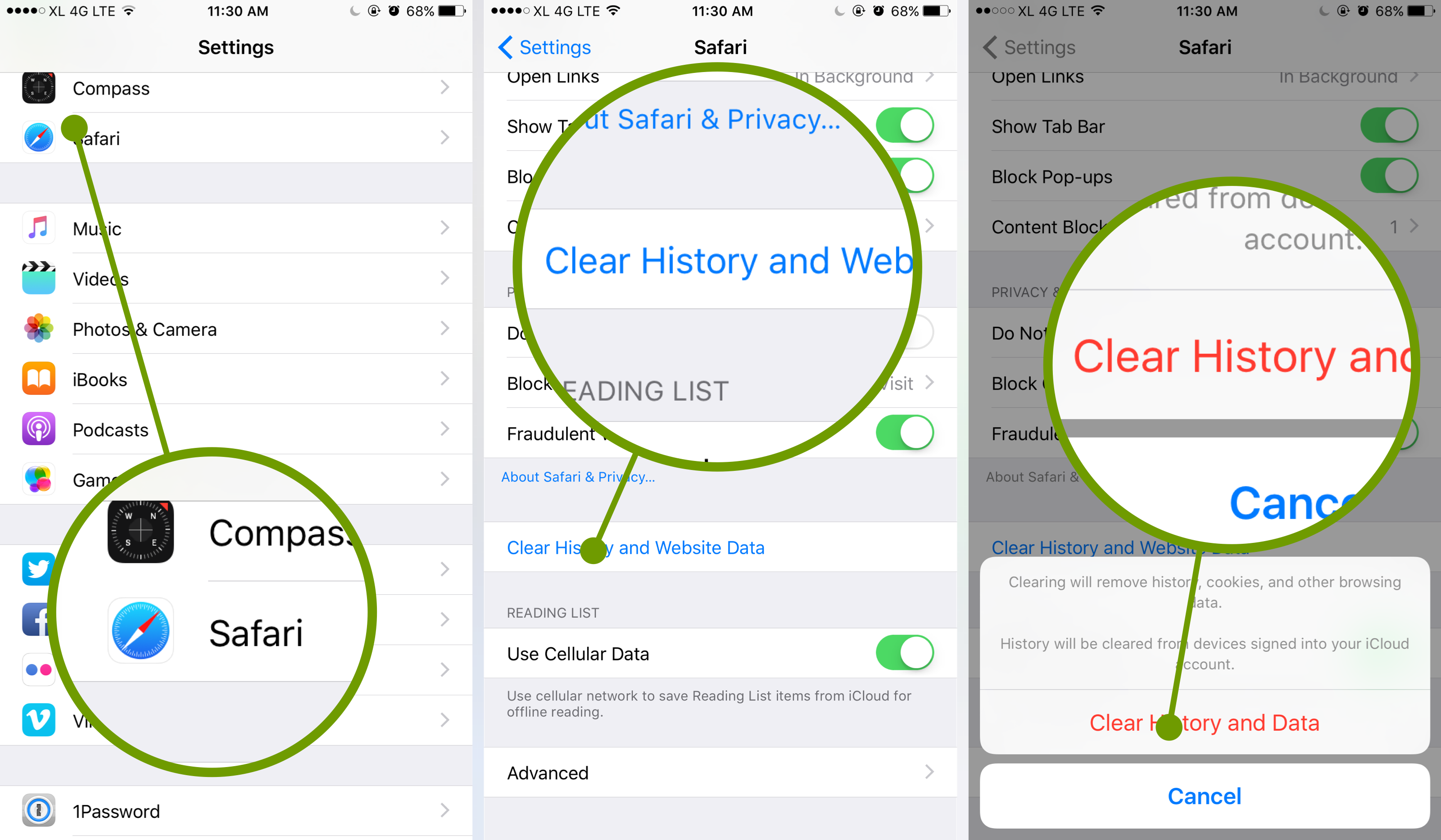 Sekian 5 tips singkat tentang bagaimana mengembalikan ruang penyimpanan perangkat iOS. Kehabisan ruang penyimpanan memang pengalaman yang kurang menyenangkan terlebih jika kita hendak mengabadikan momen-momen spesial.
Gambar header: Shutterstock.