8BitDo Luncurkan Mouse Wireless yang Terinspirasi Controller Nintendo
Andalkan panel 3D Touch sebagai pengganti scroll wheel
Mendengar nama 8BitDo sekarang, otak saya otomatis langsung memikirkan periferal bernuansa retro. Kreasi terbaru mereka semakin memantapkan anggapan tersebut. Perkenalkan 8BitDo N30, yang mungkin adalah satu-satunya mouse yang terinspirasi dari controller NES.
Mulai dari warnanya, siku-siku tajamnya, sampai tombol-tombolnya, semuanya sengaja dibuat menyerupai controller console lawas tersebut. Otak di balik rancangan yang sangat unik ini adalah desainer asal Swedia bernama Daniel Jansson. Sepuluh tahun semenjak ia menyingkap konsep mouse ini pertama kali, 8BitDo akhirnya mengajaknya berkolaborasi demi merealisasikannya.
Saya yakin ada banyak pertanyaan yang muncul di benak kita saat pertama melihat mouse ini. Saya sendiri langsung bertanya dalam hati: "Bagaimana cara scrolling halaman menggunakan mouse ini?" Secara cerdas, 8BitDo dan Daniel telah menyematkan panel 3D Touch di antara sepasang tombol merahnya, dan bagian itulah yang akan menerjemahkan input scrolling.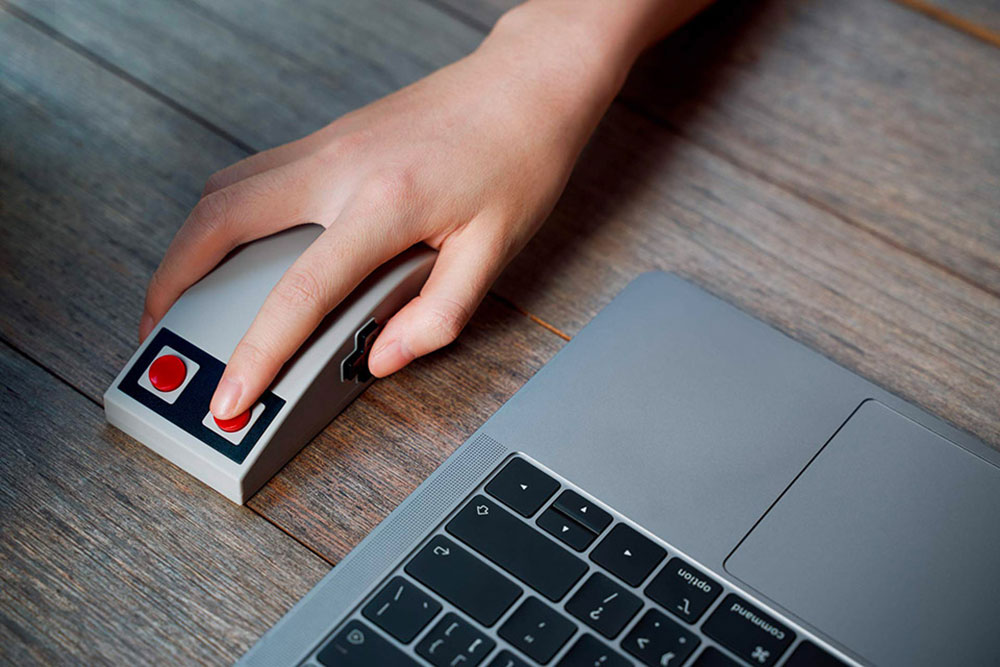 Pertanyaan selanjutnya mungkin adalah seputar tombol D-Pad yang berada di sisi kiri mouse. Fungsinya ternyata mirip seperti fungsi default dua tombol ekstra di sisi gaming mouse pada umumnya, yakni untuk back dan forward, sedangkan dua sisanya untuk menggantikan tombol "Page Up" dan "Page Down" di keyboard.
Terakhir, sebagian dari kita mungkin bertanya-tanya di mana kabelnya. Tanpa harus terkejut, perangkat ini mengemas konektivitas wireless via bantuan dongle. Ini juga berarti baterainya tidak rechargeable, akan tetapi satu baterai AA diperkirakan cukup untuk menenagainya selama 100 - 120 jam pemakaian.
Buat yang jiwa retronya tergerak, 8BitDo N30 Wireless Mouse saat ini sudah bisa dibeli seharga $25.
Sumber: The Verge.
Are you sure to continue this transaction?
processing your transaction....