A total 92 Million Potential Users to Acquire Through Partnership Program
Mitra Shopee as the latest program to actualize O2O business model
Shopee's marketplace platform eventually become a part of the Online-to-Offline (O2O) business model by launching Mitra Shopee in Indonesia. Prior to this, two of its competitors have run a similar program, Mitra Bukalapak, and Mitra Tokopedia. The point is, Shopee has developed its own digital wallet, ShopeePay.
In terms of features, the three platforms have quite similar coverage. They developed the app to acquire micro-business players - targeting kiosk - to sell various digital products, such as PPOB vouchers and integrated e-commerce will be responsible for the supply chain.
The well-received digital payment service (digital wallet) is to encourage partnership penetration. It allows transactions - such as electricity tokens - made faster, therefore, to provide a better experience for partners' business customers.
As the first to debut, Bukalapak claims to have around 1 million partners located all over the country, even in the third-tier areas. Meanwhile, Tokopedia's AVP of New Retail, Adi Putra shared Mitra Tokopedia has acquired around 400 thousand micro businesses at the end of 2019. Shopee is yet to have data due to its new initiative.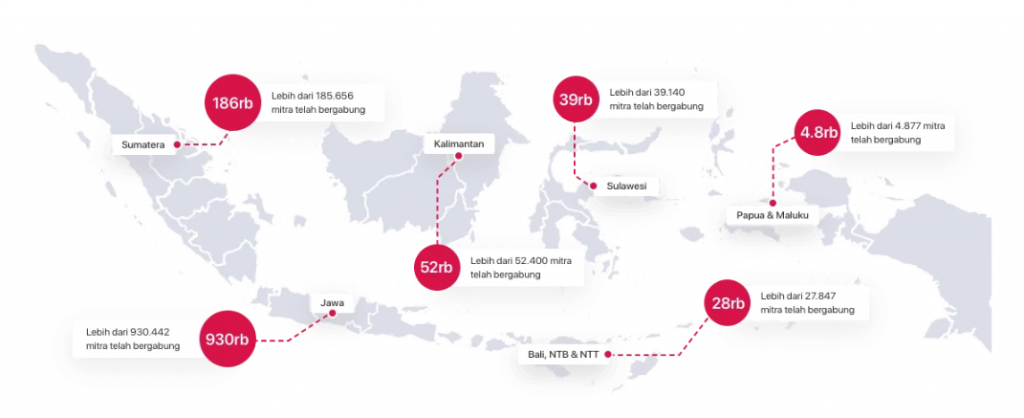 What to explore in the partnership program?
Based on the research titled The Future of Southeast Asia's Digital Financial Services performed by Google, Temasek and Bain & Company, at least 92 million people in the productive age in Indonesia are still unbankable. It's quite a large number, more than the total population in other countries in Southeast Asia, excluding the Philippines.
The unbankable is mostly assumed as people who are yet to have access to online services due to incapable to create a bank account to make transactions. The partnership program is basically to distribute offline agents in various cities to become aggregators, facilitating the unbankable to gain access to e-commerce products.
Another scenario, agents will be the distribution point for shipping goods. Some areas, especially remote areas, are difficult to reach by logistic services. A variety of payment services enable micro-businesses managed by agents to offer complete product variants with relatively cheaper prices.
Furthermore, there are three things e-commerce can obtain from this program. First, it helps product distribution by expanding coverage to the unbankable populations. Second, it supports product or brand expansion by having representation in certain areas. The third is, it creates opportunities for more effective distribution chains.
Market competition with other digital players
Obviously, 92 million is not a small number, in fact, it is a huge market potential considering the people are in the productive age. Unfortunately, this is not the competition of only three unicorn e-commerce companies, there are many other digital businesses currently focusing on the O2O market in Indonesia.
Payfazz currently has 450 thousand agents. The financial application makes it easy for SME owners to offer various financial products, including PPOB, bill payments, fund transfers, cash withdrawals, and credit payments. PPOB's contribution every month nearly reached Rp1 trillion. The Co-Founder & CEO Hendra Kwik said PPOB is a service that contributes a large amount, each month nearly reached Rp1 trillion transaction value.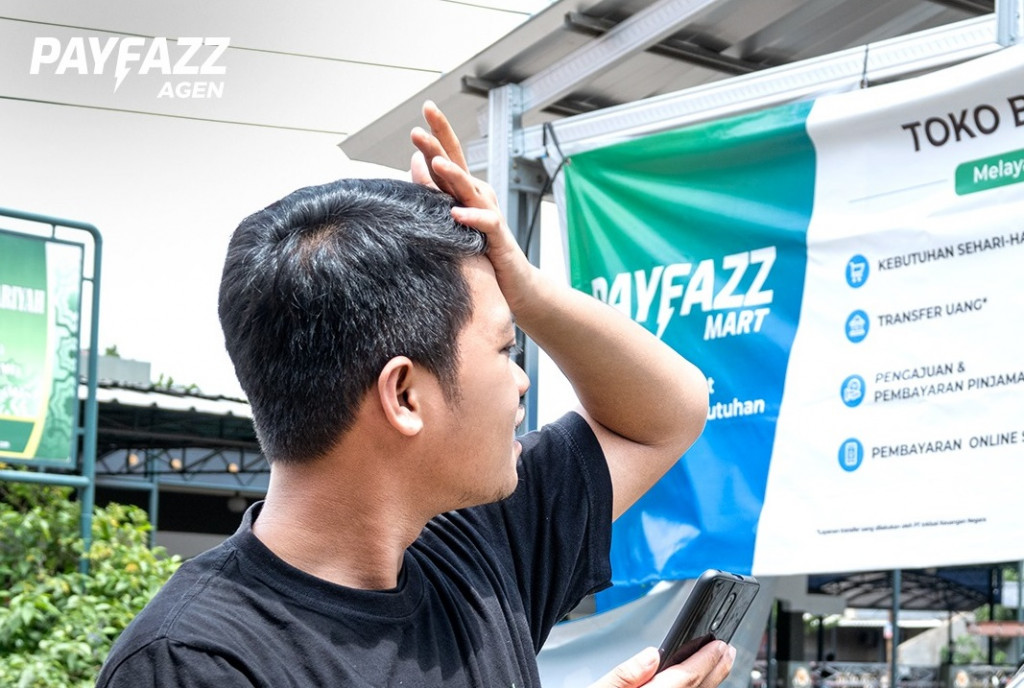 In addition, there are GrabKios by Kudo, Netzme, Paytren and many other platforms outside the e-commerce ecosystem that offer similar concepts. Not to mention how the popular digital wallet for consumers has also provided a complete feature of full payment - although some are integrated with e-commerce, such as Dana in Bukalapak and Ovo in Tokopedia.
Competition over agents has already begun, with digital business competition strategies that currently exist: price wars. Therefore, the stronger is the winner?
With the development of technology and the expansion of connectivity, the success of O2O is likely to depend on the consumer experience. Discomfort, delays or technical issues may cause a decrease in interest in related services amid strong competition between platforms.
The O2O concept is actually broader than just a partnership. World brands have adopted this approach. Despite the statistics stated 91% of brands failed to bring a digital experience to their retail stores.
Based on the successful case studies such as Amazon or Alibaba in applying O2O, there are several key points. First, make sure the O2O initiative is to facilitate online activities to happen offline. Second, it prioritizes personalized customer experience. Third, always run the business along with technological developments. Some brands are now using AR / VR to help improve product visualization.
–Original article is in Indonesian, translated by Kristin Siagian
Are you sure to continue this transaction?
processing your transaction....