Acer Umumkan Liquid Z410, Smartphone 4G Terbaru Plus Fitur DTS Studio Sound
Acer, pada 3 Januari lalu resmi mengumumkan varian smartphone terbaru yang diberi nama Liquid Z410. Sebuah perangkat yang menawarkan performa dan juga koneksi terbaik guna menjawab kebutuhan pengguna berkat prosesor 64-bit quad-core dan teknologi 4G LTE Cat 4.
Selain dua teknologi di atas, Acer Liquid Z410 masih mempunyai serangkaian komponen yang memanjakan. Dijelaskan oleh Acer dalam rilis persnya, bahwa perangkat ini dipajang di event Pepcom's Digital Experience yang berlangsung hari ini di The Mirage, Las Vegas. Besar kemungkinan perangkat juga akan mejeng di CES 2015.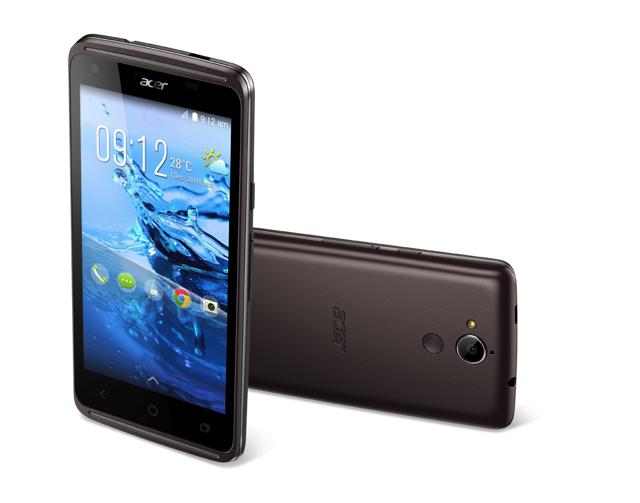 Selain mengandalkan prosesor quad-core, Acer Liquid Z410 juga bergantung pada komponen grafis Mali-760 untuk menghantarkan performa visual kelas atas dan tatap muka yang halus. Kualitas visual yang kemudian dihantarkan melalui layar IPS qHD berukuran 4,5 inci dengan ke dalaman piksel 245ppi.
Info Menarik: Xiaomi Redmi 2 Resmi Diluncurkan Dengan Sejumlah Peningkatan
Geser ke komponen kamera, seperti smartphone modern pada umumnya Acer Liquid Z410 membawa dua buah kamera, kamera belakang dan depan dengan resolusi 5MP dan 2MP yang memiliki wide-angle 80 derajat plus komponen crystal clear.
Acer Liquid Z410 makin menarik dengan tambahan fitur DTS Studio Sound yang terintegrasi dengan speaker di bagian depan perangkat. Fitur ini memberikan hiburan musik yang lebih baik berkat kualitas suara yang dihasilkan di atas rata-rata speaker konvensional.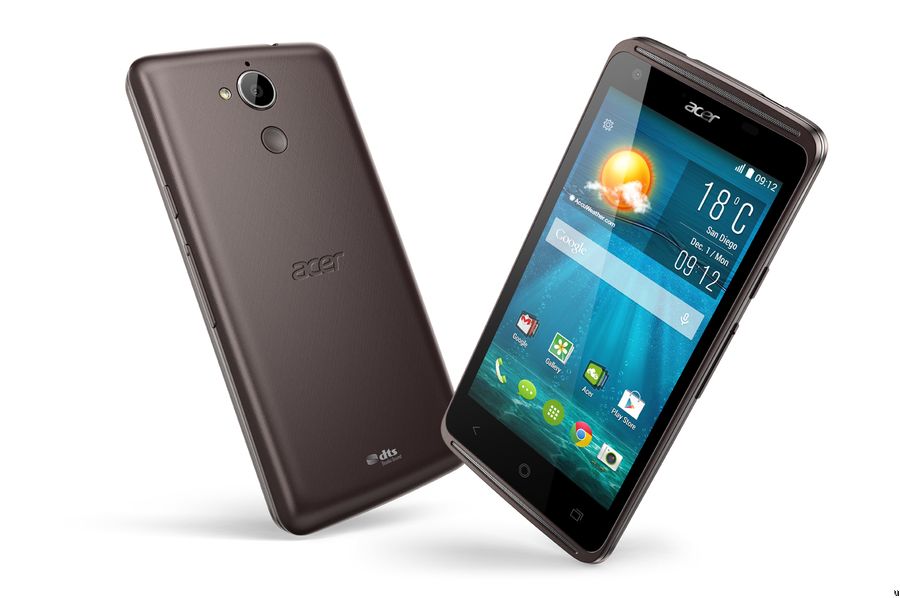 Daya tahan baterai menjadi daya tarik lain yang ditawarkan oleh Acer Liquid Z410, dimana perangkat mampu bertahan 5,5 jam di mode bicara dan mencapai 400 jam di mode stand-by. Selain itu, Acer Liquid Z410 juga dipersenjatai dengan sejumlah fitur seperti AcerRAPID, Acer QuickTouch, AcerEXTEND, Acer QuickMode dan Dual Shots yang semuanya bertujuan memanjakan penggunanya.
Info Menarik: Dua Smartphone Baru Acer Dihadirkan Buat Pecinta Fashion Indonesia
Perangkat juga disertai teknologi aktivasi kamera melalui perintah suara, misalnya untuk berganti dari kamera utama ke kamera depan pengguna cukup mengucapkan "selfie" dan selanjutnya pengguna siap beraksi.
Acer Liquid Z410 baru akan dilepas ke publik lewat retailer EMA di akhir Februari mendatang dengan banderol mulai €129 atau sekitar Rp 1.9 juta.
Are you sure to continue this transaction?
processing your transaction....