GoPro Hero10 Black Diumumkan, Janjikan Kualitas Gambar Lebih Baik dan Performa Lebih Responsif
GoPro Hero10 Black mengemas prosesor GP2, custom chip generasi kedua yang mendatangkan sederet kapabilitas baru
Setahun pasca dirilis, GoPro Hero9 Black sudah punya suksesor, yaitu GoPro Hero10 Black. Action cam generasi terbaru ini menjanjikan peningkatan dari segi kualitas gambar, kestabilan perekaman, serta performa keseluruhan yang lebih responsif.
Secara bentuk, Hero10 identik dengan pendahulunya, hanya saja bodinya kini dihiasi aksen berwarna biru. Semua aksesori yang didesain untuk Hero9 dipastikan kompatibel dengan Hero10, termasuk halnya Max Lens Mod untuk memperluas bidang pandang. Bahkan modul baterai yang digunakannya pun sama persis.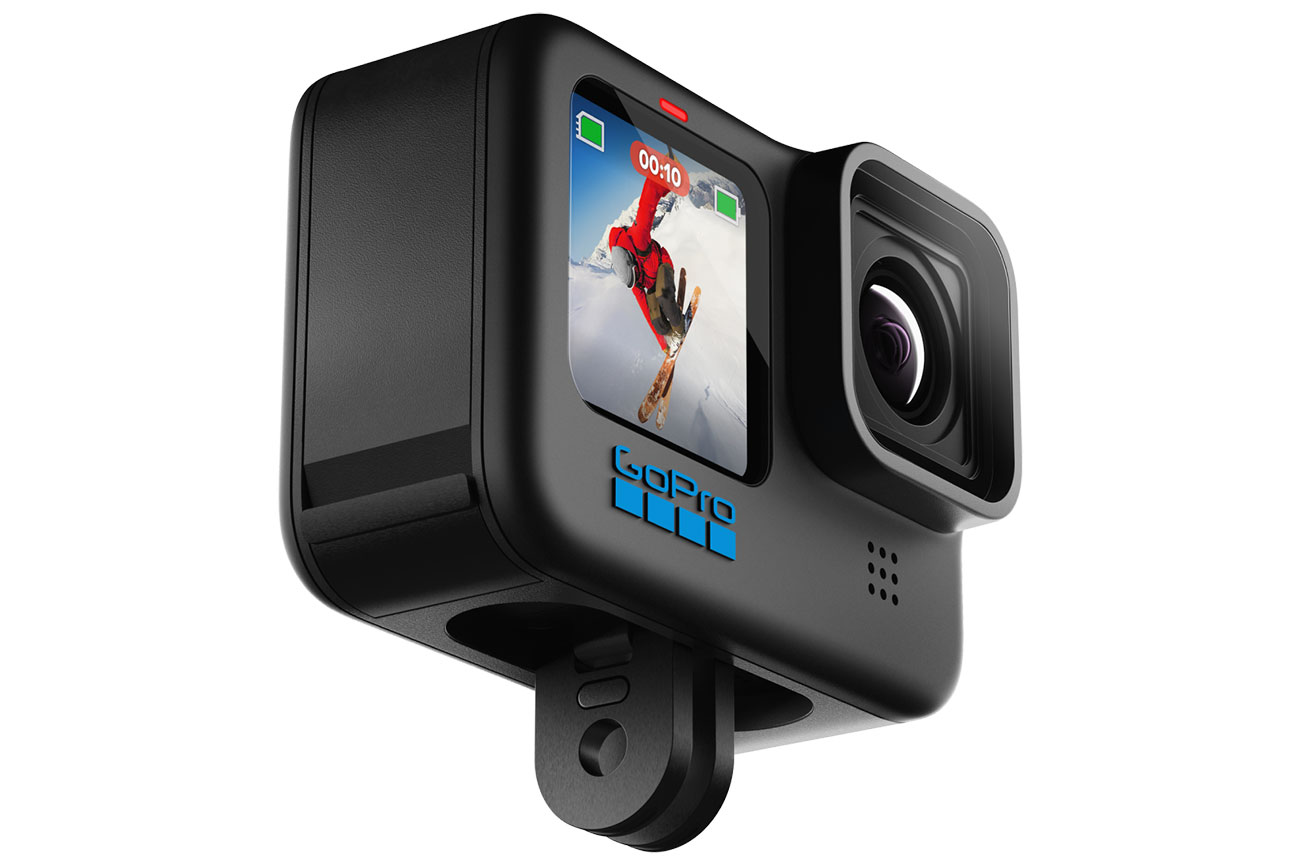 Kulit luarnya boleh sama, tapi jeroannya rupanya telah dirombak cukup drastis. Pertama-tama, ada sensor baru dengan resolusi 23 megapiksel. Kedua, Hero10 turut mengemas prosesor anyar bernama GP2. Sebagai informasi, Hero9 menggunakan GP1, prosesor rancangan GoPro sendiri yang sudah eksis semenjak era Hero6 di tahun 2017.
Chip baru tersebut memungkinkan Hero10 untuk merekam video dalam resolusi yang lebih tinggi lagi: 5,3K 60 fps, atau bisa juga 4K 120 fps. Kemampuannya merekam adegan slow-motion pun juga ditingkatkan; masih dengan kecepatan 240 fps, tapi kini di resolusi 2,7K ketimbang 1080p.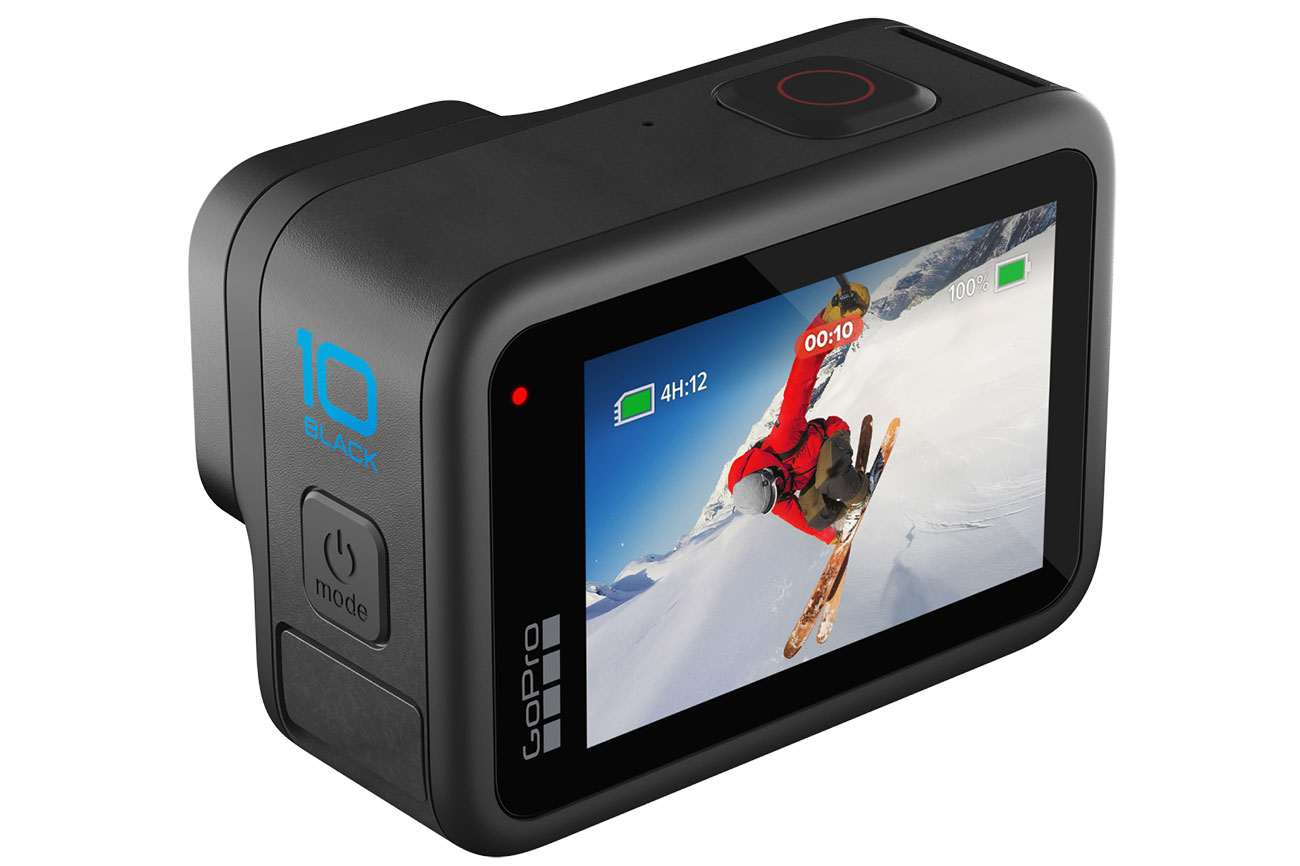 Namun imbas positif penggunaan chip anyar ini tidak berhenti sampai di situ saja, sebab kinerja Hero10 secara keseluruhan juga meningkat pesat dibanding pendahulunya. Untuk urusan mengambil foto HDR misalnya, pengujian yang dilakukan The Verge membuktikan bahwa Hero10 mampu menjepret tiga foto di saat Hero9 masih belum selesai mengolah foto yang pertama.
Proses memindah foto dan video ke smartphone secara nirkabel (via aplikasi GoPro Quik) juga diklaim 30 persen lebih cepat pada Hero10. Pengguna juga bisa menyambungkan Hero10 ke smartphone dengan kabel untuk mendapatkan kecepatan transfer data hingga 50 persen lebih kencang daripada secara wireless.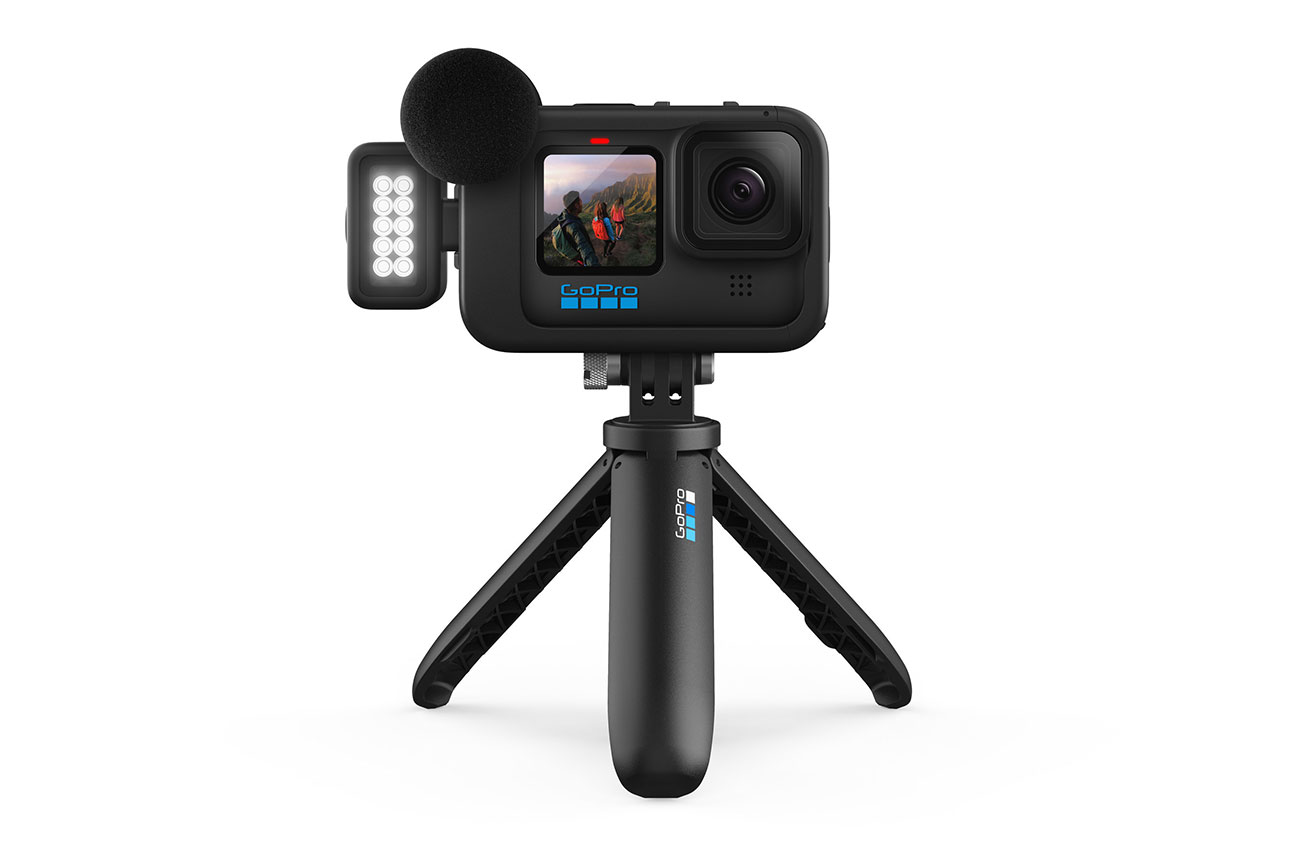 Alternatifnya, Hero10 juga bisa langsung mengunggah konten ke cloud selagi baterainya dicas, dengan catatan pengguna sudah terdaftar sebagai subscriber layanan berbayar GoPro.
Terakhir, Hero10 turut menghadirkan sistem penstabil gambar generasi terbaru, yakni HyperSmooth 4.0 yang diklaim lebih efektif lagi dalam hal meredam guncangan yang ekstrem. Di Amerika Serikat, action cam ini sudah bisa dibeli seharga $500, atau kurang lebih sekitar 7,1 jutaan rupiah.
Are you sure to continue this transaction?
processing your transaction....