Adobe Pamerkan Photoshop Versi iPad Baru yang Tak Kalah Powerful dari Versi Desktop-nya
Akan dirilis secara resmi tahun depan, tapi semua fiturnya bakal hadir secara bertahap
Glenn Kaonang - 16 October 2018
Juli lalu, beredar kabar bahwa Adobe tengah mengembangkan versi baru aplikasi Photoshop untuk iPad dengan fitur yang sama lengkapnya seperti di komputer. Berita tersebut sama sekali tidak meleset; Adobe baru saja mengungkap versi awalnya di konferensi tahunan Adobe MAX.
Adobe secara tegas mengemukakan bahwa ini bukan "Photoshop for iPad", melainkan "Photoshop on iPad", mengindikasikan bahwa aplikasi ini sama powerful-nya seperti Photoshop yang terdapat di komputer. Proyeknya bermula dari keisengan dua engineer Adobe mencoba menjalankan kode Photoshop versi PC di sebuah iPad.
Dalam waktu beberapa bulan, prototipenya sudah siap diungkap ke publik. Mengingat kode yang digunakan sama persis, Adobe mengklaim tidak ada kompromi soal performa maupun kelengkapan fitur. Nyaris semua kemampuan memanipulasi gambar yang dimiliki versi desktop-nya ada di sini – saya bilang "nyaris" karena saya ragu bakal ada dukungan plugin selengkap versi desktop-nya kalau melihat sifat dasar iOS yang tertutup.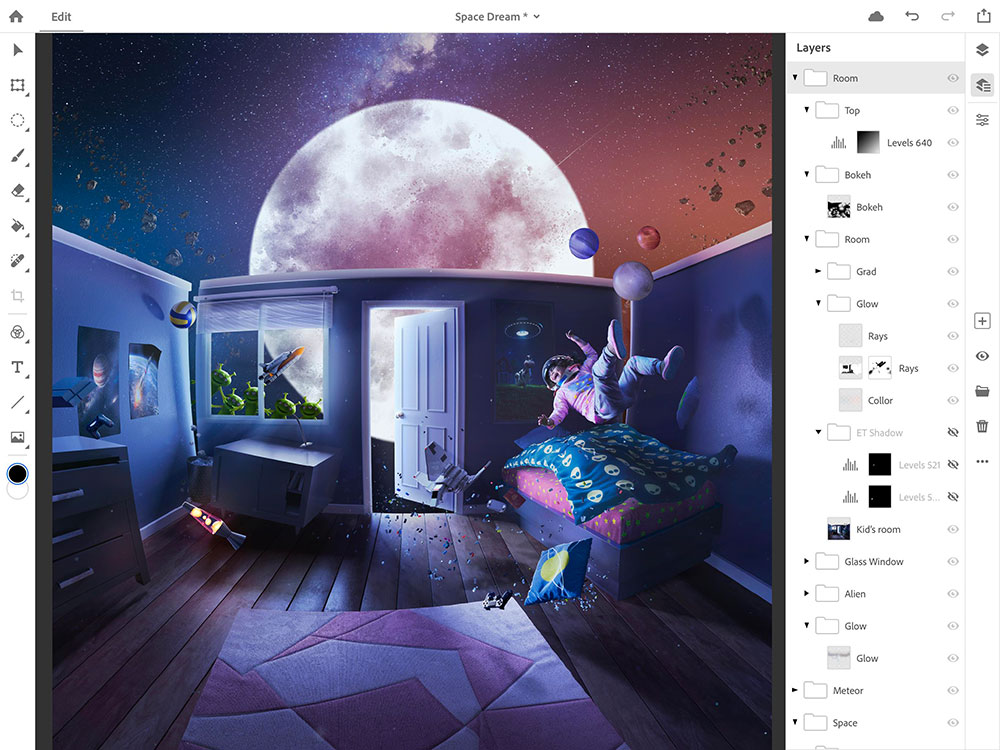 Yang agak berbeda tentu saja adalah user interface-nya, yang telah dioptimalkan untuk layar sentuh, sekaligus yang mampu memaksimalkan aksesori Apple Pencil demi hasil penyuntingan yang lebih presisi. Tampilannya tetap kelihatan familier, namun diadaptasikan untuk memaksimalkan workflow secara mobile.
Embel-embel "CC" (Creative Cloud) juga berarti semua file PSD yang dikerjakan bakal selalu tersinkronisasi di cloud. Mulai mengedit di komputer, lalu lanjut di iPad selagi bersantai di kedai kopi, tanpa repot-repot meng-import, export maupun mengonversi file ke format lain.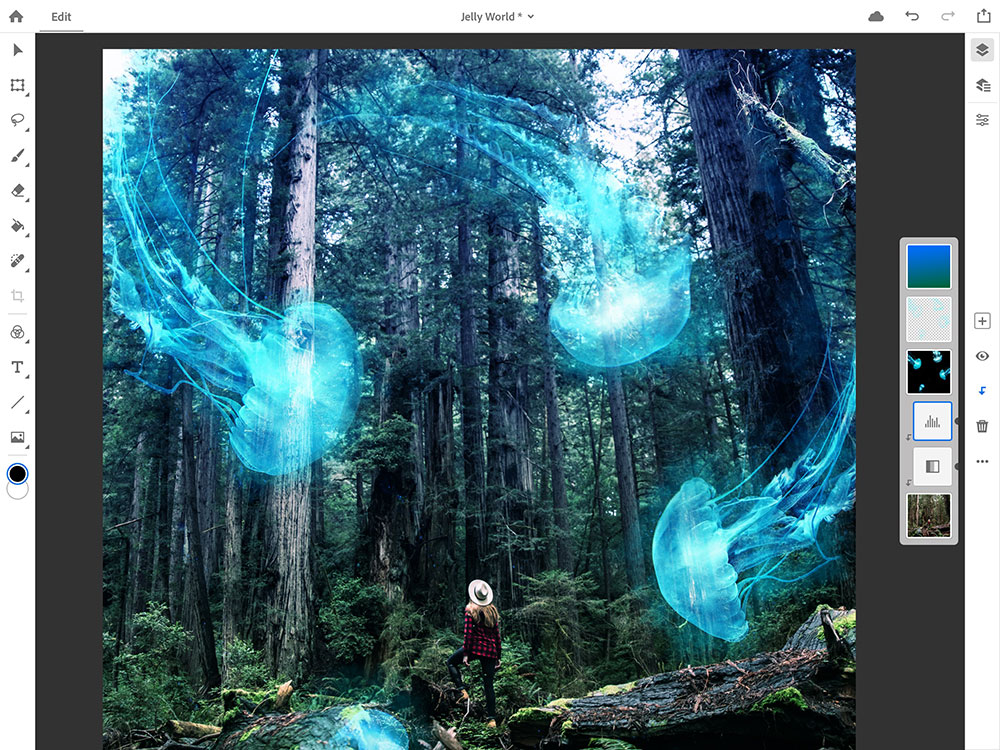 Rencananya, Photoshop CC untuk iPad ini bakal dirilis secara resmi tahun depan. Adobe mengingatkan bahwa demi mempercepat perilisannya, versi pertamanya tidak akan langsung menghadirkan seluruh fitur yang tersedia. Sebagai gantinya, fitur-fitur tambahannya akan menyusul secara berkala.
Soal harga, Adobe sejauh ini belum menyinggungnya, tapi bisa dipastikan pelanggan Creative Cloud dapat mengaksesnya secara cuma-cuma, asalkan mereka sudah punya iPad Pro – demi performa yang maksimal, asumsinya dibutuhkan spesifikasi kelas atas seperti yang diusung iPad Pro, meski sejauh ini belum ada keterangan dari Adobe.
Lebih jelasnya, Anda juga bisa menyimak video hands-on dari The Verge di bawah ini.
Are you sure to continue this transaction?
processing your transaction....