AI Dapat Memprediksi Masa Hidup Berdasarkan Data dari Activity Tracker
Dikemas dalam bentuk aplikasi iPhone bernama Gero Lifespan
Glenn Kaonang - 3 April 2018
Banyak studi menunjukkan bahwa ada korelasi yang erat antara parameter fisiologis dan masa hidup seseorang. Data-data seperti hasil metilasi DNA maupun penerjemahan informasi genetik bisa dipakai untuk menghitung estimasi masa hidup seseorang. Tentunya ini bukan saya sendiri yang bilang, melainkan para peniliti di Moscow Institute of Physics and Technology (MIPT).
Baru-baru ini mereka juga membuat terobosan dengan bekerja sama dengan perusahaan ahli bioteknologi, GERO. Hasil kolaborasinya melahirkan sistem kecerdasan buatan (AI) yang mampu membuat estimasi masa hidup seseorang berdasarkan data-data yang dikumpulkan activity tracker.
AI tersebut bisa diakses melalui aplikasi iPhone bernama Gero Lifespan. Dengan memberikan akses data dari Apple HealthKit atau Fitbit, aplikasi bisa membuatkan estimasi usia pengguna berdasarkan aktivitas sehari-harinya. Kalau tidak pernah berolahraga dan terlalu banyak duduk, mungkin estimasinya bakal menunjukkan angka yang kecil, kurang lebih seperti itu cara kerjanya.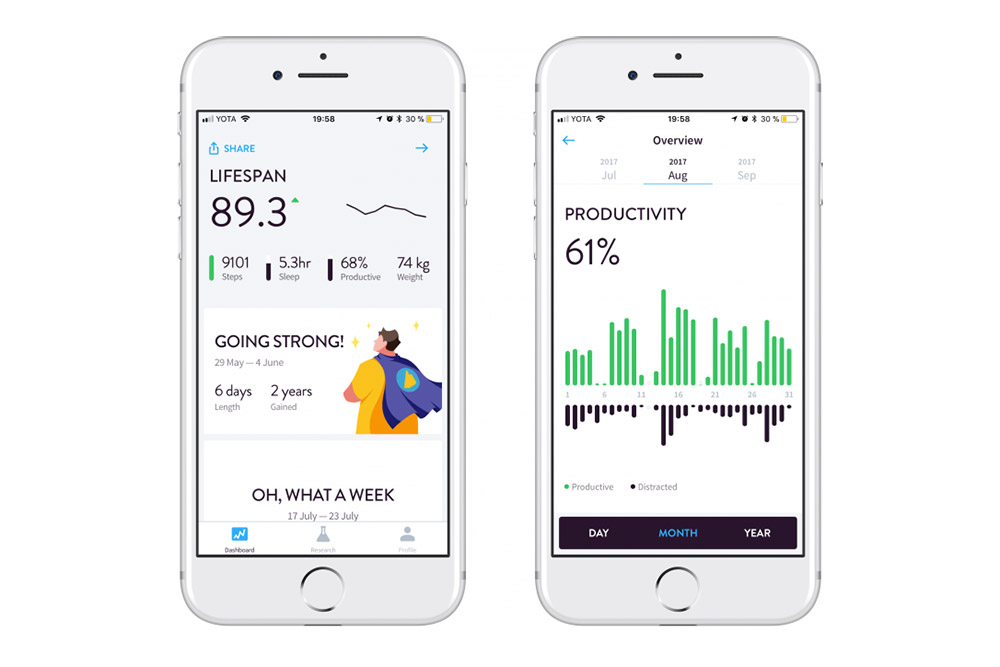 Namun sebenarnya yang dijadikan rujukan bukan sebatas jumlah langkah kaki saja, tapi juga faktor-faktor lain seperti misalnya pola tidur. Anda pada dasarnya bisa melakukan eksperimen, semisal rutin berlari dan tidur cepat selama satu minggu penuh, lalu melihat bagaimana efeknya terhadap estimasi masa hidup yang ditampilkan aplikasi.
Para pengembangnya menegaskan bahwa ini tidak bisa dijadikan satu-satunya patokan untuk mengukur masa hidup seseorang, tapi lebih ke sekadar memberikan gambaran mengenai korelasi antara aspek fisiologis dan usia. Kendati demikian, mereka cukup percaya diri hasilnya jauh lebih presisi ketimbang sistem serupa yang dibuat sebelum-sebelumnya.
Aplikasinya gratis, jadi tidak ada salahnya mencoba. Mungkin setelah mencoba, Anda bisa sadar bahwa bekerja terlalu keras itu hanya bermanfaat buat kantong saja, dan bukan untuk tubuh Anda.
Sumber: MIPT.
Are you sure to continue this transaction?
processing your transaction....