Dengan mulai beralihnya perhatian organisasi olahraga internasional ke esport, ranah ini menjadi semakin mainstream. Kita tahu Activison mengakuisisi MLG demi membangun 'ESPN-nya esport'. Sayang mereka didahului oleh ESPN sendiri, yang kurang lebih minggu lalu meluncurkan portal video gaming profesional; sejauh ini fokus ke LoL, Dota 2 dan Hearthstone.
Pertanyaan berikutnya tentang ESPN Esports adalah, permainan apa yang akan jadi perhatian mereka selanjutnya? ESPN Esports memang membahas turnamen StarCraft II, Heroes of the Storm dan Smash Bros. Namun ada satu lagi kabar besar dari pengelola channel spesialis olahraga itu. Mereka mengumumkan agenda untuk menyelenggarakan Halo World Championship Tour: X Games Aspen Invitational, mempertandingkan Halo 5: Guardians.
X Games ialah event tahunan yang menitikberatkan jenis-jenis kompetisi ekstrem: skateboarding, motocross, ski, BMX dan lain-lain. Artinya, kita boleh bilang bahwa Halo 5 masuk dalam kategori 'olahraga berbahaya'. Acara merupakan kerjasama antara ESPN X Games dengan Xbox, dan delapan tim sudah dikonfirmasi – enam berasal dari Amerika Utara sedangkan dua lagi adalah tim internasional. Daftarnya sebagai berikut:
Epsilon eSports (Inggris)
PENTA Sports (Jerman)
Team Allegiance
CLG
Evil Geniuses
Leftovers
Dream Team
Team Liquid
Kedelapan tim akan mengadu kemampuan mereka demi memperebutkan medali dan uang sebesar US$ 30.000. Halo World Championship Tour mengusung sistem bracket eliminasi, langsung dilaksanakan di X Games Aspen Invitational. Turnamen diliput dan ditayangkan oleh ESPN, layaknya olahraga biasa.
"[Video] gaming memainkan peranan penting dalam budaya kaum muda," kata Tim Reed dari ESPN via Digital Trends. "Halo World Championship Tour: X Games Aspen Invitational melengkapi kompetisi olahraga action kelas dunia dan elemen musik dalam X Games."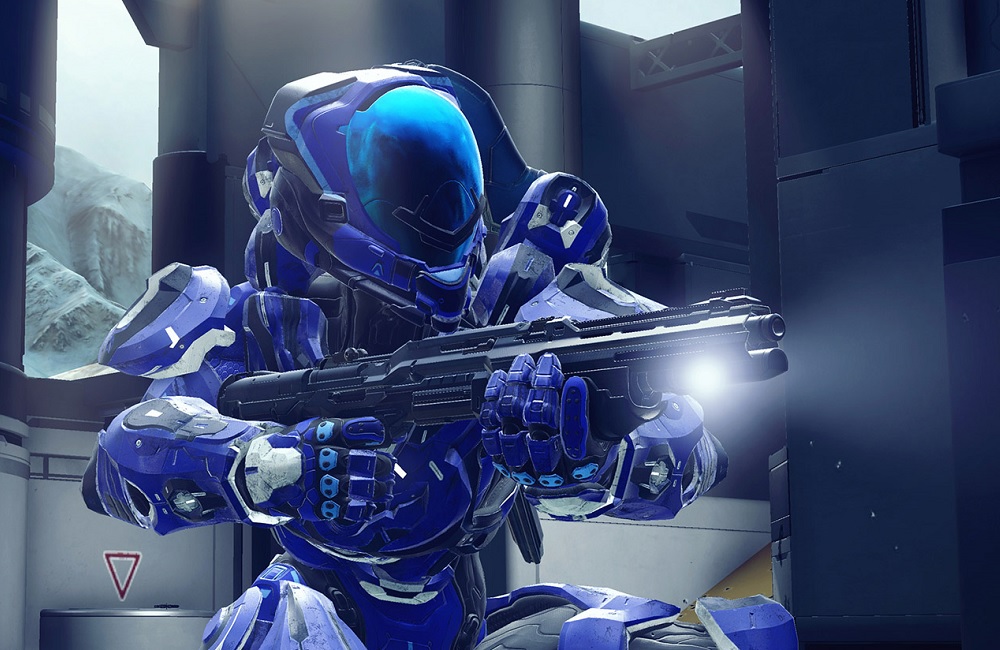 Perlu Anda ketahui, Halo World Championship Tour: X Games Aspen Invitational merupakan acara terpisah dari Halo World Championship (final jatuh pada bulan Maret 2016 nanti). Delapan tim di atas memang akan berpartisipasi di Halo World Championship, tetapi kemenangan (atau kekalahan) di X Games Aspen tidak mempengaruhi poin ataupun posisi.
Halo World Championship Tour akan diadakan selama tiga hari dari tanggal 28 sampai 31 Januari 2016. Acara berlokasi di The Gaming Shack, di X Games Aspen.
Ingin menyaksikannya tapi tidak sempat berkunjung ke sana? Tak usah khawatir, event dapat disaksikan secara live-streaming melalui Watch ESPN, Twitch, dan MLG TV.
DailySocial.id adalah portal berita startup dan inovasi teknologi. Kamu bisa menjadi member komunitas startup dan inovasi DailySocial.id, mengunduh laporan riset dan statistik seputar teknologi secara cuma-cuma, dan mengikuti berita startup Indonesia dan gadget terbaru.