Aksesori Portable Ini Sulap Laptop Biasa Jadi Gaming PC Mumpuni
Ia merupakan hasil perpaduan antara gagasan yang sudah ada dengan standar portabilitas era mobile.
Yoga Wisesa - 17 April 2018
Salah satu keunggulan PC dibanding console adalah kemudahan akses dan gonta-ganti hardware, dengan laptop sebagai perkecualian. Meski mungkin mengusung platform yang sama, laptop tidak mempunyai keleluasaan upgrade seperti sepupu desktop-nya. Jika memang ada, upgrade paling jauh hanya dapat diterapkan pada memori RAM dan penyimpanan.
Sebagai solusi atas keterbatasan ini, sejumlah produsen hardware mulai memperkenalkan docking GPU. Entah siapa yang pertama menggagas ide tersebut, namun Asus telah mengajukannya sejak lebih dari satu dekade silam. Pendekatan ini juga diusung oleh Razer, MSI, hingga HP Omen. Sayang semua penawaran itu punya satu kelemahan serupa: docking membuat notebook tak lagi portable. Tapi semua itu bisa berubah dengan kehadiran ex Core.
Perangkat unik buatan tim Exklim ini merupakan hasil perpaduan dari gagasan yang sudah ada dengan standar portabilitas era mobile. Wujud eX Core mengingatkan saya pada versi lawas storage eksternal, tersambung ke laptop melalui satu kabel USB. Namun ia bukanlah aksesori penyimpanan tambahan, melainkan kartu grafis eksternal plug and play terkecil di dunia saat ini.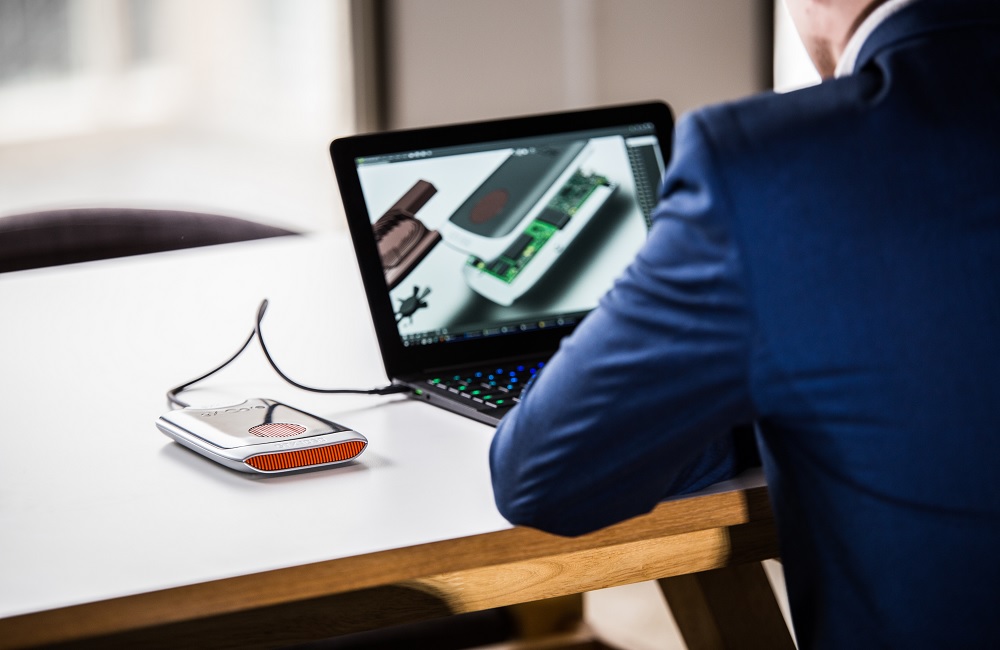 Wujud eX Core jauh lebih mungil dari perangkt docking GPU yang sekarang tersedia di pasar. Begitu portable-nya perangkat ini, Anda bisa mudah menyimpannya dalam tas bersama dengan laptop kerja. Lalu saat ingin menikmati game, Anda tinggal mencolokkan kabel eX Core ke port USB type-C berteknologi Thunderbolt 3.0 di notebook. GPU add-on ini akan segera beraksi tanpa perlu memperoleh suplai tenaga eksternal.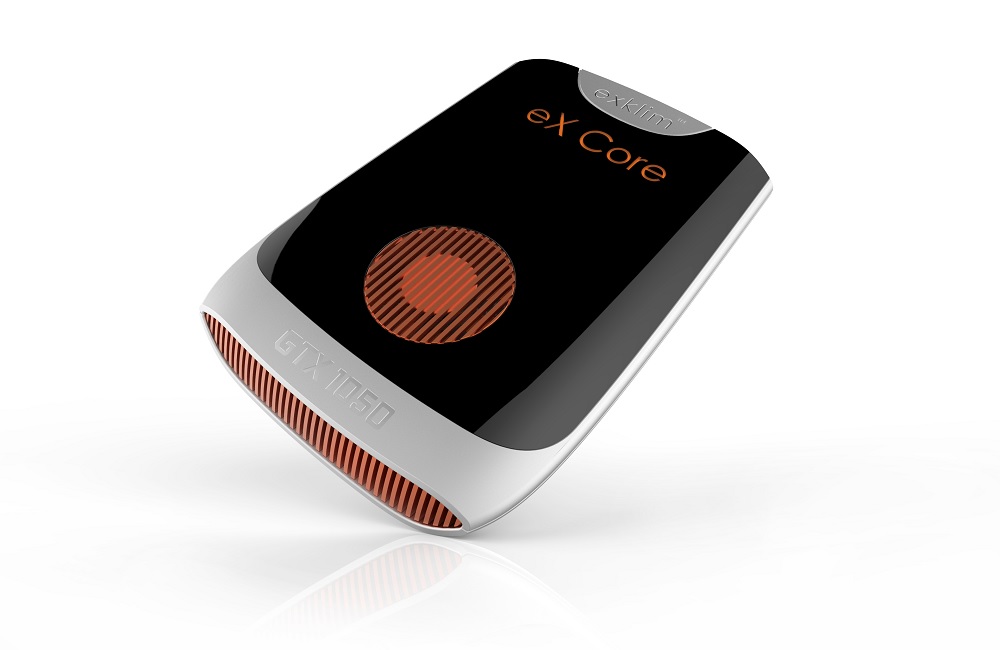 Jantung dari eX Core ialah kartu grafis Nvidia GeForce GTX 1050 yang di-overclock ke 1.680MHz. Exklim memilih varian laptop agar GPU bisa disematkan dalam tubuh berukuran mungil, tanpa mengurangi ruang yang dibutuhkan untuk membubuhkan sistem pendingin demi menjaga temperaturnya tetap berada di bawah 62 derajat Celcius serta sejumlah konektivitas krusial.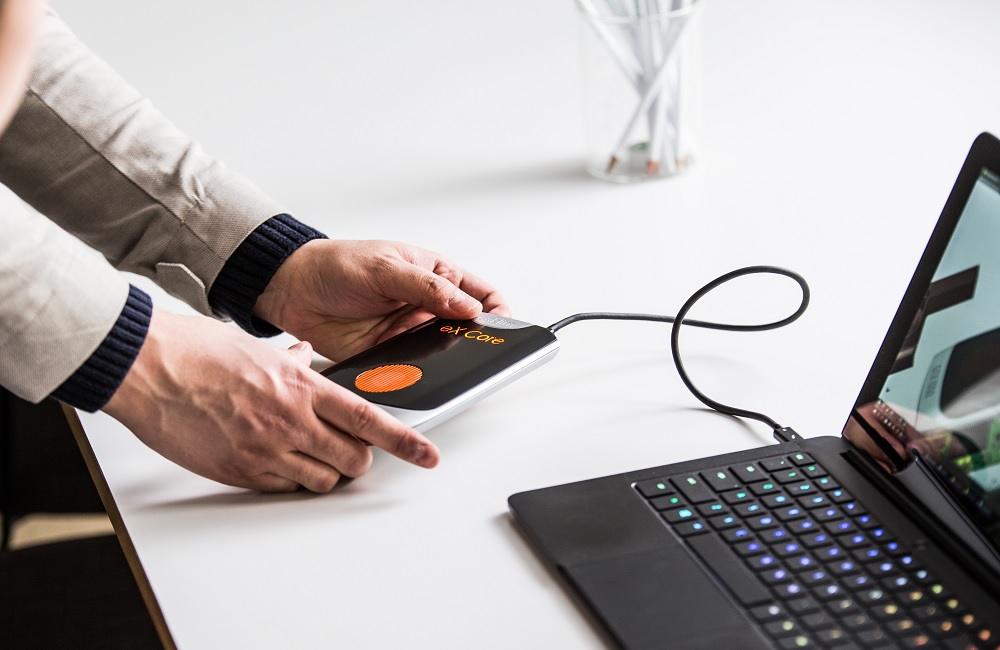 Selain connector Thunderbolt 3.0 ke PC, eX Core dilengkapi HDMI dan sambungan berkecepatan tinggi ke monitor 4K. Berdasarkan video demonya, Anda tidak perlu menginstal software companion apapun agar aksesori ini bisa terbaca oleh PC. Tapi layaknya GPU GeForce, ia membutuhkan dukungan driver Nvidia. Dengan menyambungkan eX Core ke PC, sistem Anda akan siap menangani game-game blockbuster seperti Grand Theft Auto V hingga Far Cry 5, serta mampu menjalankan konten virtual reality.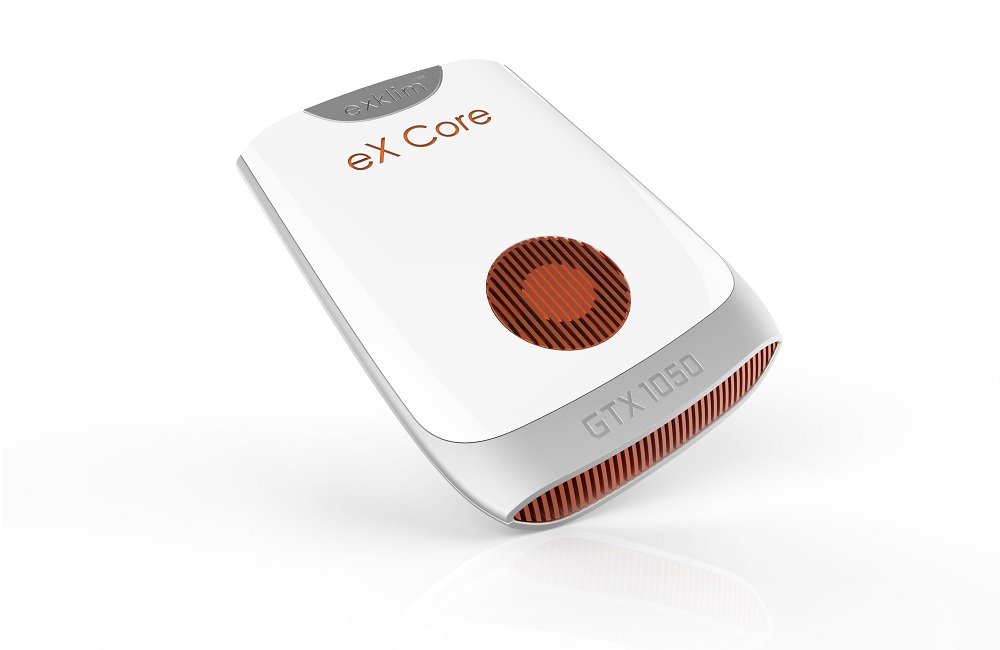 eX Core sudah bisa Anda pesan sekarang di situs crowdfunding Kickstarter seharga mulai dari CA$ 500 (kisaran US$ 400). Produk rencananya akan didistribusikan pada bulan Juli 2018.
Buat saya, kemudahan penggunaan dan kompatibilitas ke hampir seluruh laptop (dengan Thunderbolt 3.0 tentu saja) membuat harga US$ 400 yang diminta oleh Exklim terlihat sangat masuk akal.
Are you sure to continue this transaction?
processing your transaction....