Gadget
Aksesori Unik Ini Sulap Segway Menjadi Go-kart
Aksesori ini membawa sejumlah fitur penting yang memengaruhi keamanan serta kenyamanan berkendara.
Sedgway boleh dikatakan sebagai brand yang mempopulerkan alat transportasi personal jarak dekat. Penggunaannya yang simpel, intuitif dan aman membuatnya jadi pilihan aparat penegak hukum di sejumlah negara dan staf pengaman pusat perbelanjaan. Dan setelah bergabung dengan perusahaan robotik Tiongkok Ninebot, produk-produk mereka jadi kain variatif.
Di bulan Juni kemarin, Segway kembali memperkenalkan inkarnasi terbaru perangkat transportasi personalnya, dengan penyajian yang lebih ringkas (dan berbahaya). Produk bernama Drift W1 itu punya wujud berbeda dari Segway PT/HT. Penampilannya seperti sepatu roda, terbagi jadi dua unit, tapi masing-masing hanya punya satu roda. Lewat cara ini, pengguna bisa bergerak dan bermanuver lebih bebas.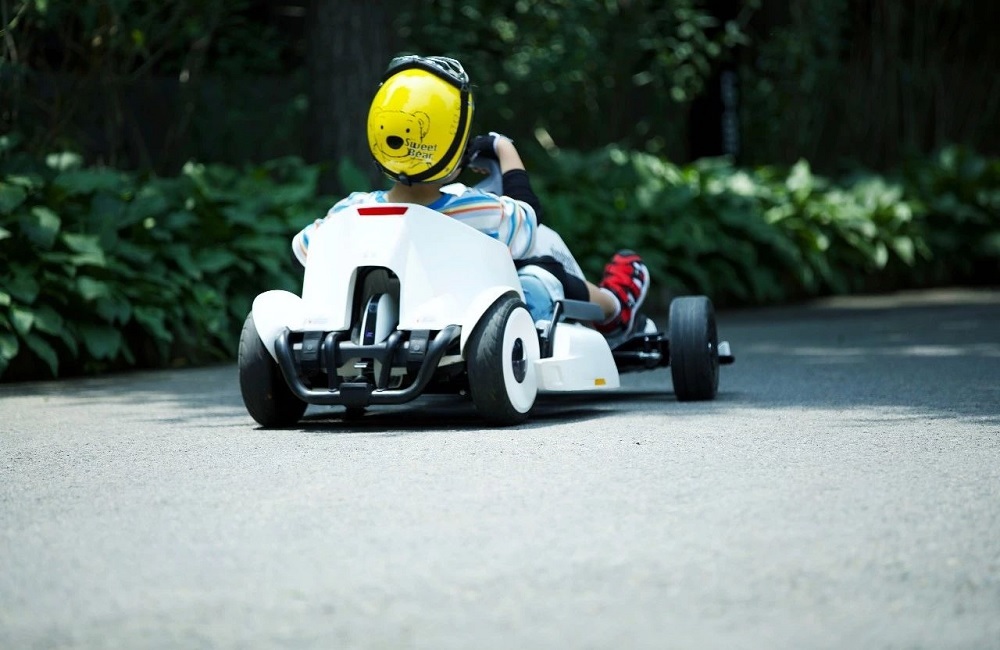 Dan kali ini, Abascus News mengabarkan rencana Ninebot untuk memperkenalkan aksesori unik yang dapat menyulap unit Segway standar menjadi go-kart. Informasi tersebut mereka peroleh dari sejumlah gambar promosi yang dipamerkan di microblog Weibo. Ninebot belum mengungkap detail lebih rinci dari penawaran mereka itu, namun ada indikasi kuat produk 'Ninebot Gokart Kit' tersebut akan dipasarkan secara luas.
Kreasi anyar Ninebot ini punya desain yang lebih futuristis serta sedikit lebih mungil dibanding mobil go-kart yang biasa kita temui, tapi ia tetap menyuguhkan pernak-pernik familier: chassis, empat roda, bumper depan dan belakang, pedal gas dan rem, setir, serta tempat duduk. Mereka semua merupakan bagian dari kit aksesori go-kart Segway.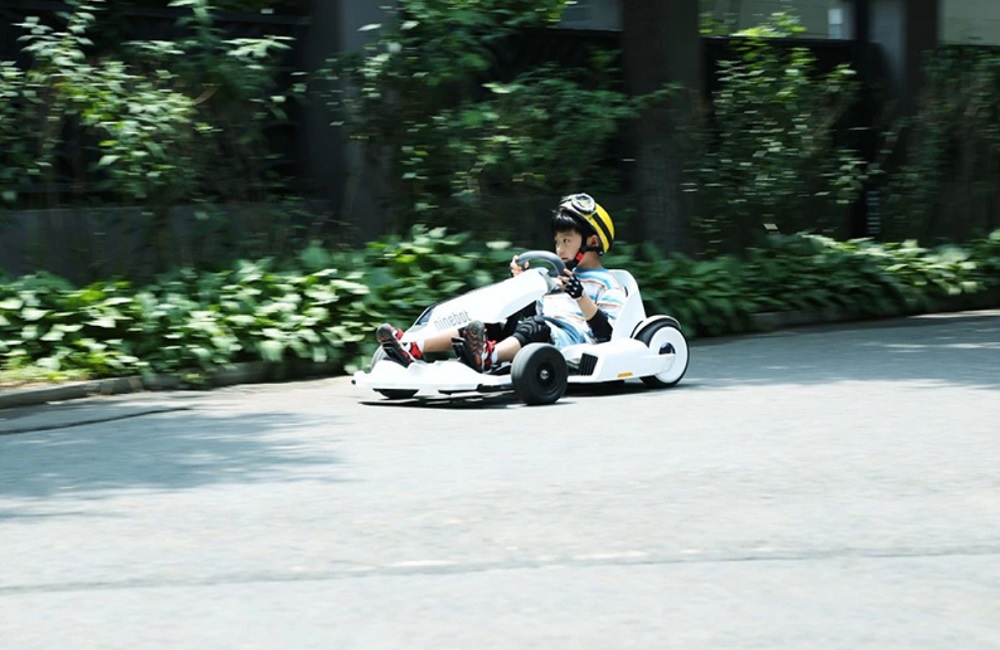 Berdasarkan informasi dari website KOCPC, Ninebot Gokart Kit bukan hanya sekadar mengubah Segway jadi go-kart. Aksesori ini turut membawa sejumlah fitur penting yang memengaruhi keamanan serta kenyamanan berkendara. Kit dibekali sistem pengereman elektrik serta ban run-flat (memungkinkannya terus berjalan meski tertusuk paku). Tubuhnya dibuat tinggi untuk melindungi pengendara, dan bagian dalamnya diperkuat lagi oleh rangkaian batangan baja. Selain itu, pengguna dipersilakan mengatur sendiri tinggi bangku dan setir.
Belum diketahui varian Segway yang kompatibel dengan Ninebot Gokart Kit, tapi kita boleh berasumsi ia punya kecepatan dan jarak tempuh menyerupai versi dua rodanya. Perangkat ini sepertinya juga disiapkan untuk anak-anak, namun siap mendukung pengendara bertubuh besar - memungkinkan orang tua dan anak-anak bermain bersama.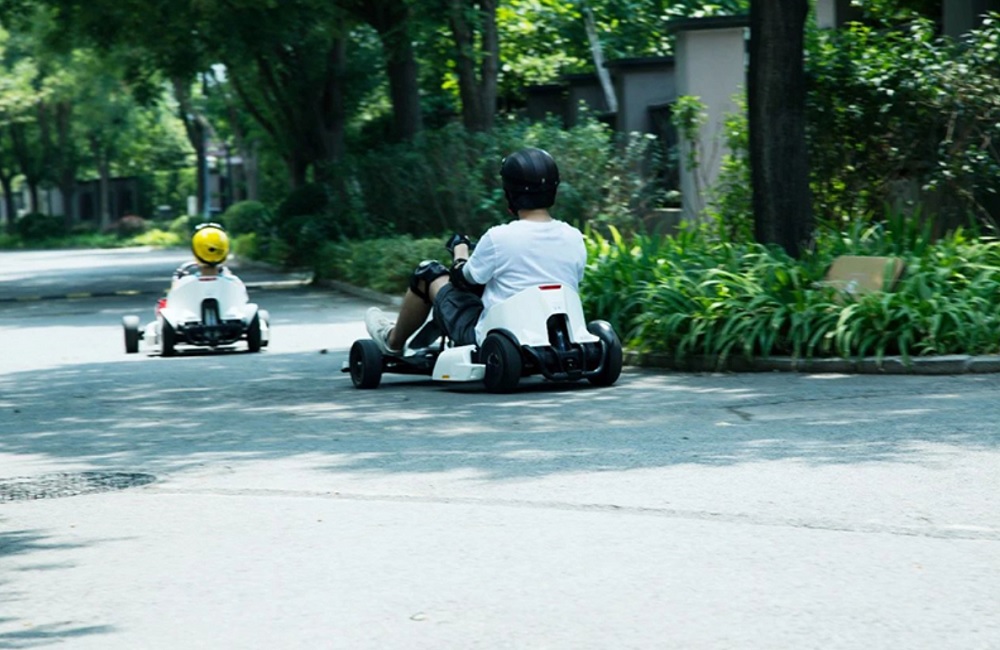 Ada kemungkinan Ninebot akan memperkenalkan kit go-kart untuk Segway tersebut secara global pada tanggal 24 Juli 2018 nanti di kota Los Angeles. Segway sendiri sebelumnya punya rencana buat memamerkan e-skate Drift W1 di IFA Berlin 2018.
Via The Verge.
Are you sure to continue this transaction?
processing your transaction....