Alienware Kembali Serbu Pasar Lewat Notebook Gaming 'Ber-GPU Eksternal'
Didirikan oleh Nelson Gonzales dan Alex Aguila hampir 20 tahun silam, Alienware merupakan pelopor komputer spesialis gaming kelas high-end, baik berwujud desktop maupun notebook. Mungkin karena faktor harga, konsumen negara berkembang lebih familier dengan brand-brand Asia. Tapi lewat beberapa produk baru Alienware, kompetisi di ranah itu akan kembali memanas.
Buat menyusul nama-nama semisal MSI Gaming dan Asus Republic of Gamers, dalam momentum acara PAX (Penny Arcade Expo) Prime, Alienware mengumumkan empat laptop gaming canggih. Tidak ada penamaan dengan kode-kode aneh, dan sekilas, model-modelnya terdengar cukup familier. Mereka adalah Alienware 13, 15, 17 dan sang 'monster' Alienware 18.
Apa bedanya notebook-notebook anyar ini dengan tipe pendahulu? Tak ada banyak perubahan dari segi penampilan, elemen desain segitiga mirip UFO yang diusung oleh desktop gamingArea-51 turut diterapkan pada keempat laptop. Namun untuk jeroannya, Alienware menambatkan prosesor Intel Core generasi kelima, keluarga kartu grafis Nvidia GeForce GTX 900M, dan tidak lupa dukungan sistem operasi teranyar besutan Microsoft, Windows 10.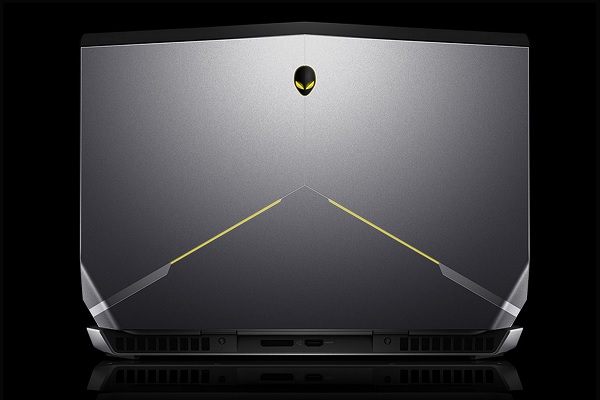 Khususnya di Alienware 13, 15 dan 17, sang produsen asal Florida itu membubuhkan tidak kurang dari 20 modifikasi, antara lain konektivitas USB 3.1, SSD PCI-Express, baterai 62Whr opsional, hingga Killer 1535 Wireless. Angka-angka pada nama varian menunjukkan lebarnya panel, dengan sedikit spesialisasi khusus: Alienware 13 mengusung desain ringkas, 15 dipadu bahan serat karbon yang kuat, sedangkan 17 menyuguhkan performa tertinggi.
Info menarik: Dell: Alienware Area-51 Kami Ialah PC Desktop Tercanggih di Computex 2015
Anda dipersilakan menambahkan Graphics Amplifier di ketiga laptop. Apa itu? Ia adalah solusi Alienware terhadap keterbatasan kinerja komponen kelas mobile, dirancang sebagai rumah tempat bersemayamnya kartu grafis discrete dan power supply 375W mandiri - opsinya ialah GTX 950 sampai Titan X. Graphics Amplifier bisa diibaratkan seperti unit docking terpisah, dilengkapi empat buah port USB 3.0.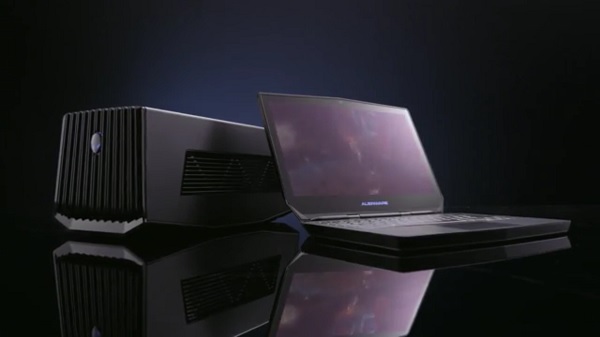 Berada di tingkatan teratas, Alienware 18 tidak membutuhkan Graphics Amplifier. Ia sudah menyimpan sepasang kartu grafis via fitur Nvidia SLI dengan pilihan GTX 970M atau 980M. Model berspesifikasi top-end-nya diklaim sebagai 'notebook paling bertenaga', dipersenjatai prosesor Intel Core i7-4940MX, RAM dual channel 32GB, SSD mSATA 512GB plus hard drive 1TB. Notebook sengaja diramu buat berduel langsung di kelas MSI GT72 atau Asus ROG G751.
Harga jajaran laptop Alienware ini cukup beragam, dan menariknya, tergolong terjangkau tergantung dari pilihan hardware. Alienware 13 dijajakan mulai dari US$ 1.000, 15 seharga US$ 1.200, kemudian Alienware 17 dibanderol mulai US$ 1.500, dan 18 ditawarkan di kisaran US$ 2.500 sampai US$ 4.650. Oh, Graphics Amplifier dijual terpisah, seharga US$ 400 hingga US$ 1.200.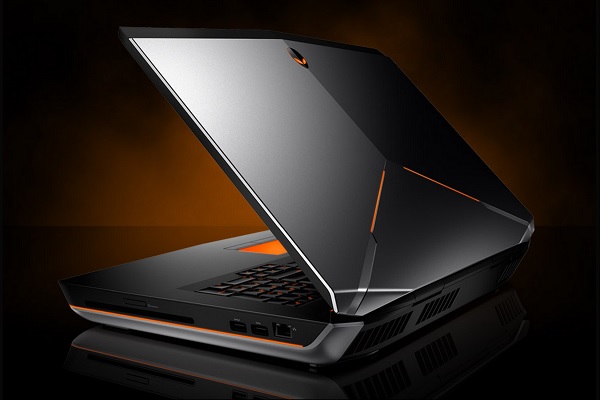 Are you sure to continue this transaction?
processing your transaction....