Alpha JWC Participates in the Funding for "Pace" Paylater Startup
The total fund has reached 569 billion Rupiah; Pace will use the fresh funds to expand to Japan, Korea, and Taiwan
Marsya Nabila - 22 November 2021
Pace paylater aka BNPL (buy now pay later) startup announced $40 million (over 569 billion Rupiah) funding in series A round. Several investors joining the round, including UOB Venture Management, Marubeni Ventures, Atinum Partners, AppWorks, and a series of family business from Japan and Indonesia.
Previous investors, such as Vertex Ventures Southeast Asia, Alpha JWC Ventures, and Genesis Alternative Ventures also participated. All three chipped in a seven-figure value for the early-stage funding this year.
In an official statement, Pace's Founder & CEO, Turochas 'T' Fuad explained, this round of investments came from some of the most successful and established investors which signifies their belief that Pace is the leading BNPL player in Asia.
"This area is expected to be the fastest growing BNPL market in the world. This funding will support Pace in achieving its mission to democratize financial services for all, and help us expand into Japan, Korea and Taiwan," said T.
UOB Venture Management's Executive Director, Paul Ng added, "We are impressed by Pace's founders' clear vision, rapid growth and experience not only in BNPL payments, but in its progress in creating financial inclusion, and remain confident in their ability to revolutionize financial services."
After this investment round, Pace is said to be the fastest growing multi-region BNPL player from Singapore. The company will use its fresh funding to expand technology, operations and business development, to achieve a $1 billion Gross Merchandise Value by 2022 and grow its user base by 25 times over the next 12 months.
To date, Pace has more than 3 thousand points of sale throughout the region, engaged in various types of businesses, from fashion, fitness, F&B, education, jewelry, hobbies, services, electronics, and others. The company leveraged its technology to increase overall sales by up to 25% by leveraging local customer insights, while driving repeat purchases from a rapidly growing user base.
T launched Pace earlier this year. It has successfully expanded its overseas operations in collaboration with regulators and adapting ultra-local approaches, such as integrating payment methods in frequently used markets to build resonance with merchants and buyers. This strategy will continue to replicate the hyperlocal framework as it rolls out in new countries.
Pace enables consumers to split their purchase bill into three interest-free payments over 60 days, through an omnichannel experience that helps consumers for sustainable shopping.
Pace aims to create financial inclusion for consumers in the region, by helping them control and shop at their own pace, while helping merchants meet growing consumer demand and increase sales efficiency. Currently, Pace operates in Singapore, Malaysia, Hong Kong and Thailand.
Yet to enter the Indonesian market
Pace is yet to plan expansion to Indonesian market. However, this market segment is already crowded with players from both local and overseas. Its implementation appears in many applications, from digital wallets, ticket bookings, to the most popular on e-commerce platforms and/or online marketplaces.
BNPL is one of the promising fintech segments in Southeast Asia. According to research conducted by Google, Temasek Holdings and Bain & Co., about half of Southeast Asia's nearly 400 million adults are unbanked.
Over 90 million people are "underbanked": They have bank accounts but do not have adequate access to investment, insurance or credit products. Millions of small and medium-sized businesses also face significant funding gaps, according to the study. This problem is getting spiky in Indonesia, where more than 70% of adults—about 140 million people—are unbanked or unbanked.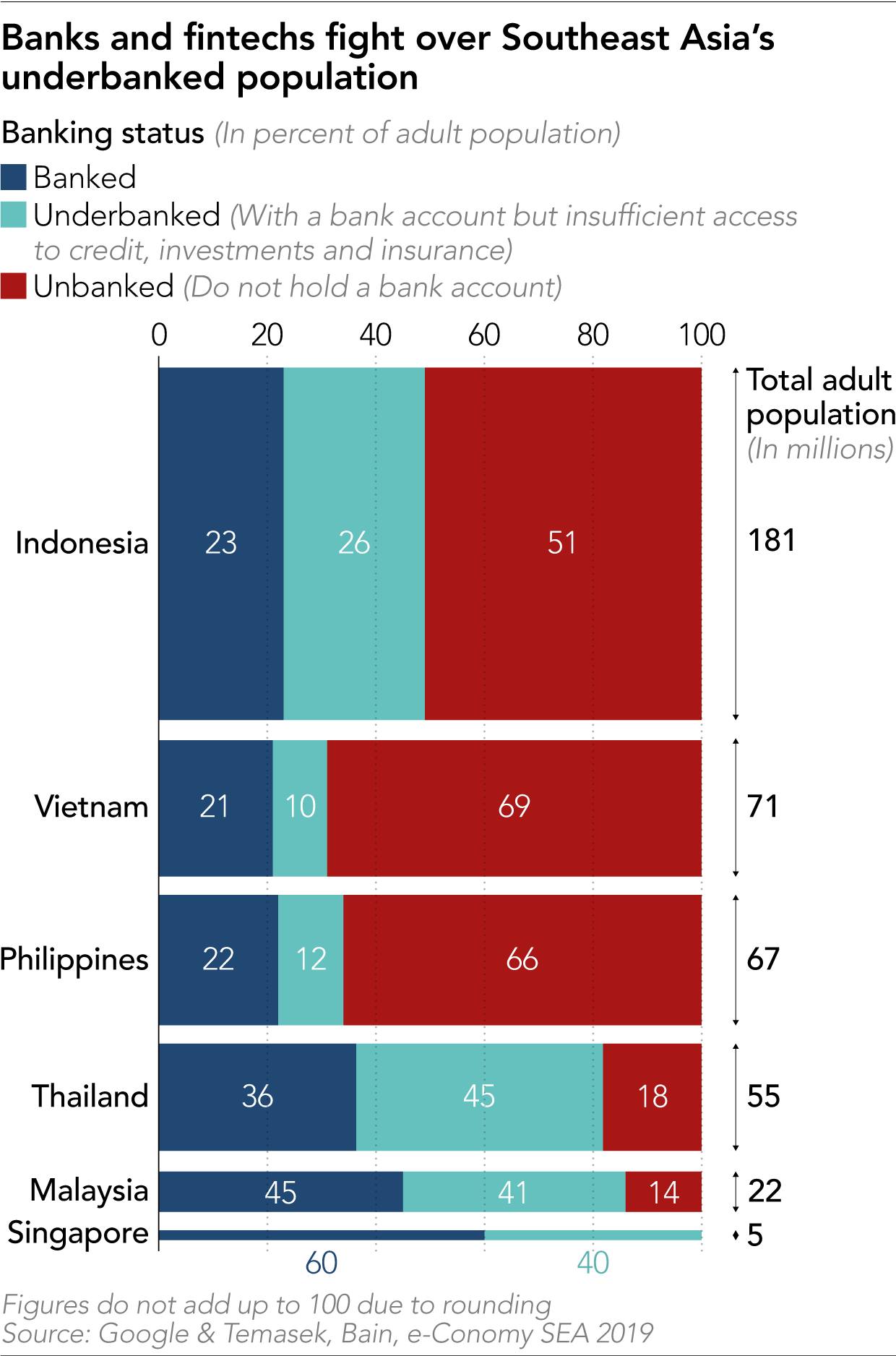 –Original article is in Indonesian, translated by Kristin Siagian
Application Information Will Show Up Here
Are you sure to continue this transaction?
processing your transaction....