Alpha JWC to Invest 29 Billion Rupiah into Culinary Startup "Mangkokku"
Funds will be channeled into the offline stores expansion and new menus
Culinary startup Mangkokku announced its seed funding worth of $2 million (nearly 29 billion Rupiah) from Alpha JWC Ventures. The fresh funds will be used for outlet expansion until next year.
For the record, Alpha JWC also invested in another culinary startup by Gibran, Goola, last year. In addition, other culinary startups that have listed in Alpha JWC's portfolio are Kopi Kenangan, Hangry, and Lemonilo.
Mangkokku was founded last year by celebrity chef Arnold Poernomo, culinary entrepreneur Randy Kartadinata, and two children of the President of the Republic of Indonesia, Gibran Rakabuming and Kaesang Pangarep. Gibran and Kaesang serve as advisors for the day-to-day operations of the company.
Meanwhile, Arnold heads up culinary production and innovation, and Randy acts as CEO responsible for Mangkokku's daily business and expansion. Before pioneering Mangkokku, the four founders had established at least 12 culinary companies in Indonesia and Australia, including Gioi, KOI Dessert Bart Sydney, and Markobar martabak outlets.
Mangkokku offers dishes in the form of a rice bowl or rice with side dishes served in a bowl with the taste of typical Indonesian food. There are 12 menus that are sold with prices ranging from Rp19 thousand to Rp54 thousand per portion.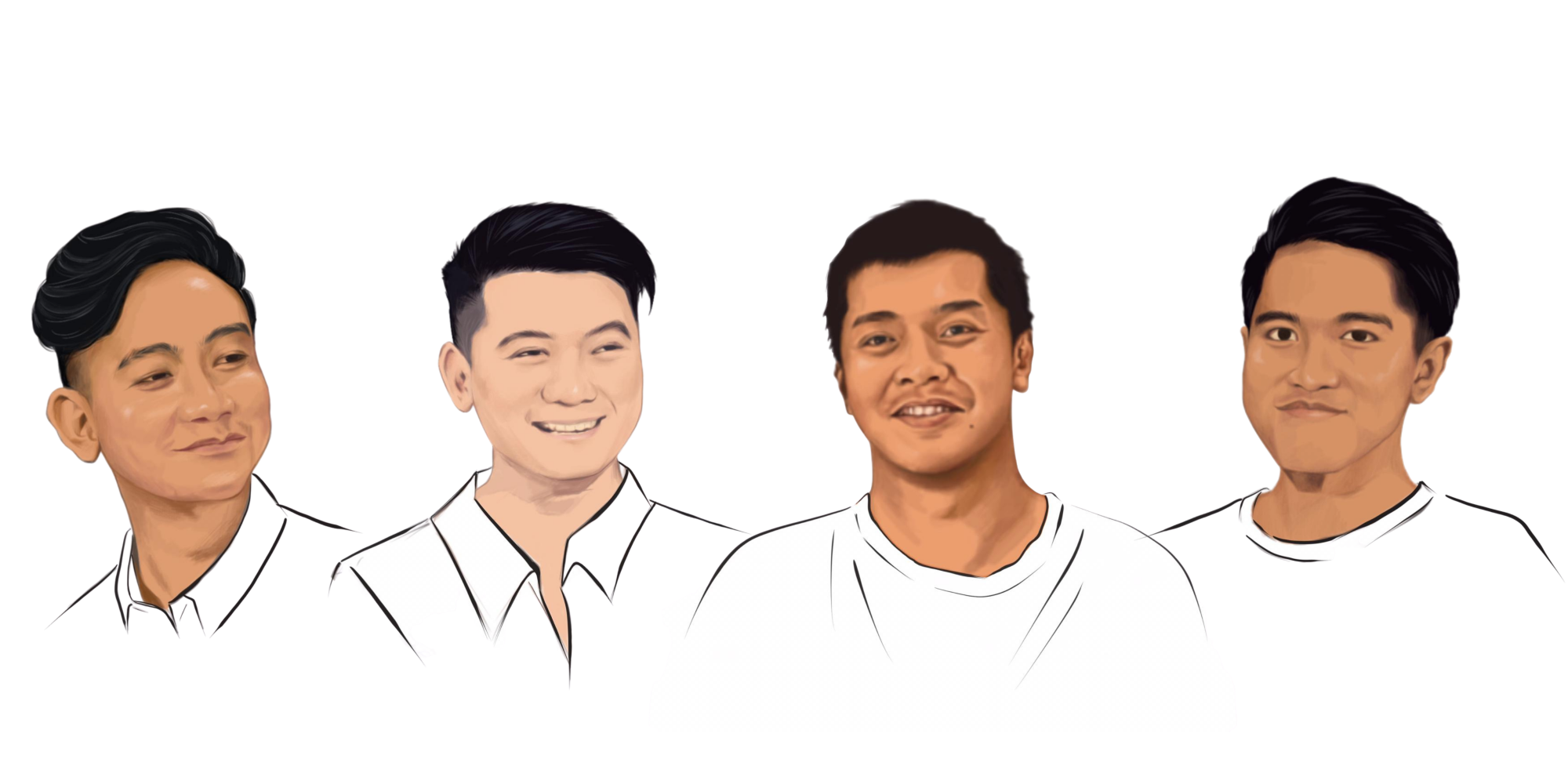 In an official statement, Arnold Poernomo said that his team adopted a global business perspective. He believes that to grow rapidly and sustainably, you must provide superior products at affordable prices and maintain the standard of every bowl served.
"Therefore, we operate all branches ourselves and use high-tech equipment in the main kitchen to maintain product quality and consistency," he explained, Monday (23/11).
Randy Kartadinata added that during the pandemic, the company managed to adapt quickly to respond to changes in consumer demand, which are now moving higher. It is claimed, each Mangkokku branch can sell 400 to 600 bowls every day.
"Our big dream is to become the largest mass-market culinary group in Indonesia and build its own ecosystem consisting of various culinary brands and institutions. Not only that, we also want to be the best culinary company in terms of local and regional expansion and technical operations. That's why we took this startup route and collaborated with Alpha JWC Ventures," Randy continued.
Currently, Mangkokku has 22 branches in Jabodetabek and will expand to Surabaya in the near future. The company will add up to 30 store locations by the end of this year and 75 branches next year.
Also, next year they will start developing food menus outside the rice bowl concept, starting from drinks, desserts, and packaged chili sauce series. Thus, Mangkokku's ambition as a complete culinary solution can be realized.
Alpha JWC Ventures partner Eko Kurniadi said that his team sees the culinary business as a sector that can benefit from venture funding and the use of technology. Mangkokku has performed brilliantly even during the pandemic.
"This proves that their products have been well received by the community. Our financial and business support as well as our previous experience will help Mangkokku develop into a large company faster," he said.
– Original article is in Indonesian, translated by Kristin Siagian
Are you sure to continue this transaction?
processing your transaction....