Analogue DAC Siap Maksimalkan Sesi Nostalgia Anda Bersama Console Lawas
Dirancang agar reinkarnasi console lawas bikinan Analogue bisa dimainkan bersama TV tabung
Glenn Kaonang - 16 September 2019
Analogue Super Nt dan Analogue Mega Sg, dua perangkat tersebut merupakan reinkarnasi console lawas yang terlahir untuk generasi modern. Keduanya sama-sama masih mengandalkan sistem cartridge seperti perangkat orisinalnya, akan tetapi output grafik pixelated-nya bisa kita nikmati di TV full-HD atau 4K sekalipun.
Namun bagaimana seandainya ada konsumen yang justru ingin menikmati semua itu sesuai aslinya, alias memainkannya di hadapan TV tabung yang beresolusi rendah? Itulah yang menjadi alasan di balik lahirnya Analogue DAC, sebuah digital-to-analog converter yang dirancang untuk menjadi perantara console bikinan Analogue dan TV lawas.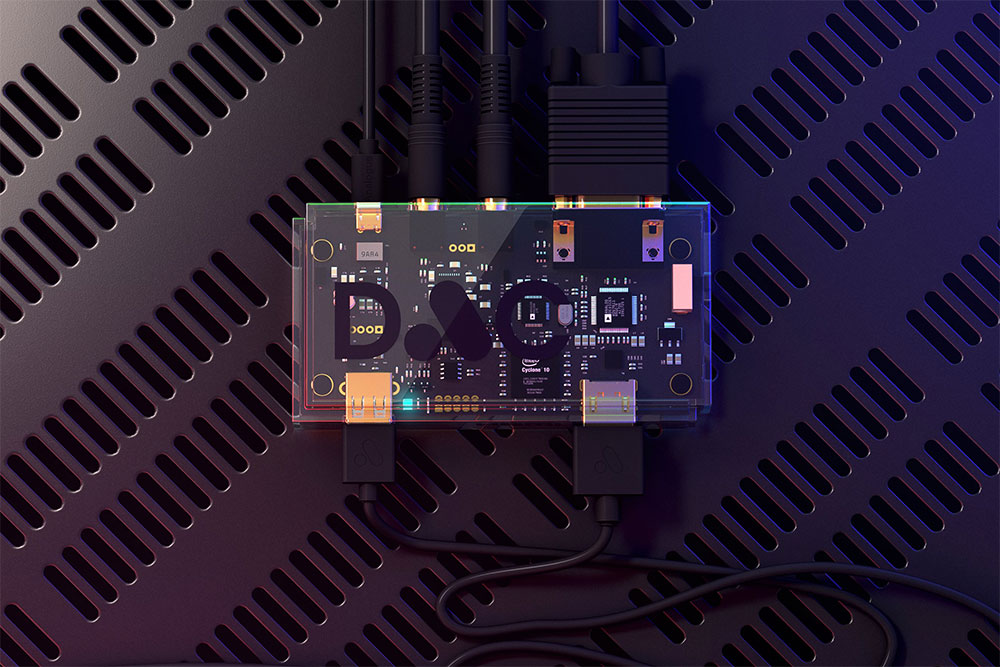 Sesuai namanya, Analogue DAC berfungsi untuk mengubah sinyal digital yang berasal dari sambungan HDMI milik Super Nt atau Mega SG tadi menjadi sinyal analog, sehingga yang diterima oleh TV pada akhirnya adalah sinyal analog. Perangkat ini memanfaatkan HD15 (VGA) dan RCA stereo sebagai sambungan output video dan audionya.
Output video yang didukung sendiri bukan sekadar RGB, tapi juga component, S-video, dan composite, demi menjamin kompatibilitasnya dengan berbagai display kuno yang masih mengandalkan teknologi CRT (cathode-ray tube).
Kalau Anda sudah punya Super Nt atau Mega Sg, dan kebetulan masih memiliki simpanan TV tabung yang fungsional, Analogue DAC siap menyuguhkan sesi nostalgia yang lebih maksimal lagi. Perangkat ini sekarang sudah dipasarkan seharga $80.
Eye-opening analog video. High fidelity audio. Forget about mod kits and wiring hacks — DAC is plug and play and produces reference quality analog output. pic.twitter.com/QSSlG105Io

— Analogue (@analogue) September 13, 2019
Sumber: VentureBeat.