Aplikasi Baru Philips Hue Mengemas Tampilan yang Lebih Segar Plus Sederet Fitur Anyar
Fitur Rooms memungkinkan pengguna untuk mengelompokkan dan mengakses bohlam per ruangan
Glenn Kaonang - 29 April 2016
Philips belum lama ini merilis update besar untuk aplikasi pendamping bohlam pintarnya, Hue. Update ini tak cuma menghadirkan tampilan baru yang lebih menarik sekaligus mudah dinavigasikan, tetapi juga sejumlah fitur anyar yang dapat lebih memaksimalkan fungsionalitas sistem Philips Hue secara menyeluruh.
Fitur baru yang paling menarik adalah Rooms, dimana pengguna kini bisa mengelompokkan sejumlah bohlam Hue di dalam satu ruangan, lalu menyala-matikan atau mengganti warnanya secara bersamaan. Sebelumnya, pengguna hanya punya opsi untuk menyala-matikan satu per satu atau semuanya sekalian.
Fitur ini juga bisa diakses menggunakan perintah suara. Saat sedang ingin bersantai di ruang tamu misalnya, pengguna cukup menyebutkan "Set the living room to 10 percent", maka semua bohlam Hue yang terpasang di ruang tamu akan meredup untuk menciptakan nuansa yang cozy.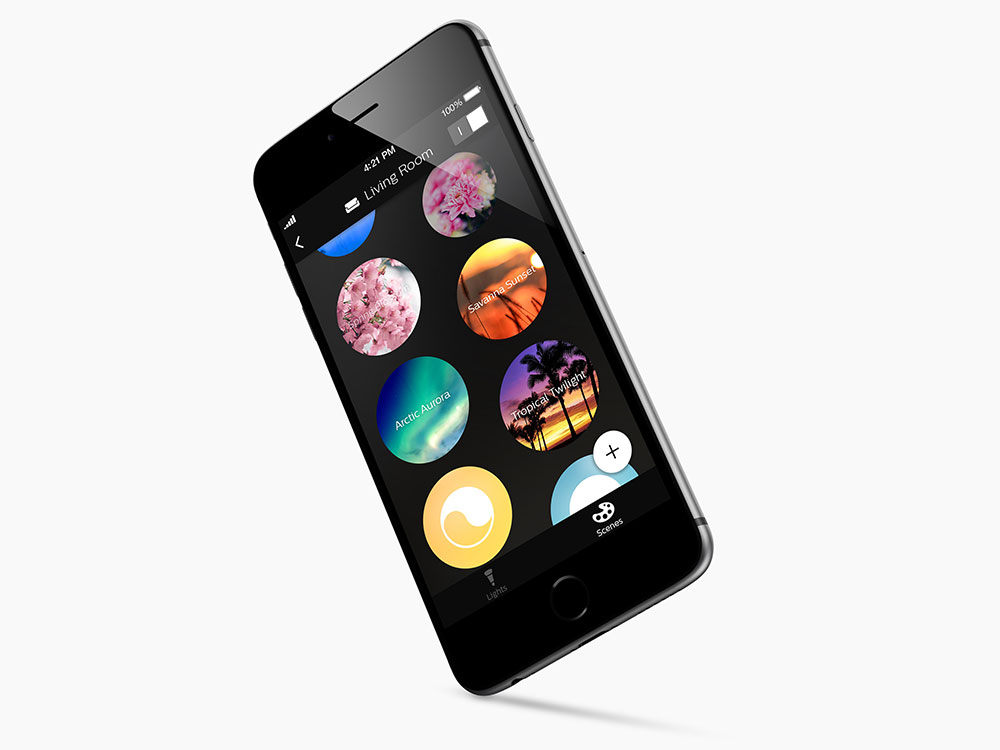 Versi baru aplikasi pendamping Hue ini juga mengemas fitur Routines, yang memungkinkan pengguna untuk mengatur jadwal pencahayaan sesuai dengan beragam aktivitas setiap harinya. Lalu ada juga fitur Home & Away, yang pada dasarnya memungkinkan Hue untuk mati dengan sendirinya ketika Anda meninggalkan rumah, lalu menyala lagi saat Anda sudah datang kembali.
Fitur lain bernama Scenes memudahkan pengguna untuk mengekstrak warna-warna dominan dari sebuah foto, sehingga Hue dapat memancarkan cahaya dalam pola warna yang sama. Pengguna pada dasarnya bisa mengatur dan memilih dari kombinasi 16 juta warna, namun fitur preset semacam ini tentunya akan semakin memudahkan kustomisasi.
Aplikasi Philips Hue gen 2 saat ini sudah bisa didapatkan di App Store maupun Android.