Aplikasi iOS Pilihan 7 - 14 Juli 2015
Aditya Daniel - 14 July 2015
Artikel aplikasi iOS pilihan kembali hadir menyuguhkan beragam aplikasi menarik serta layak untuk dicoba oleh Anda pembaca setia Trenologi. Tanpa berlama-lama lagi ini dia 5 aplikasi iOS yang sudah kami pilihkan dan bisa Anda install di perangkat iOS kesayangan.
Klok - World Clock Converter Widget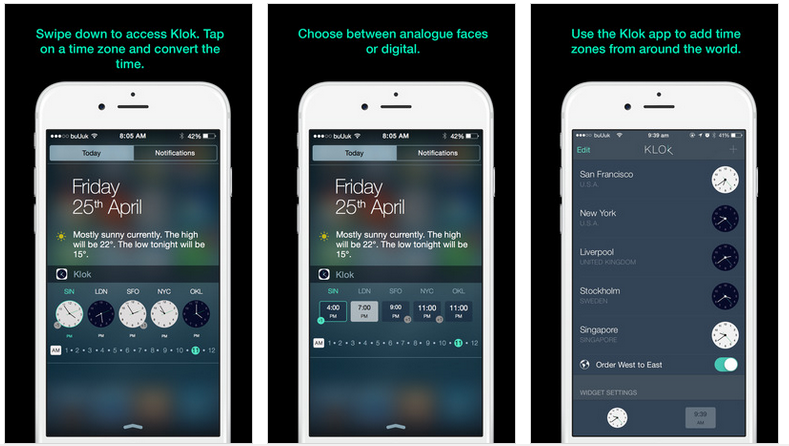 Klok adalah sebuah aplikasi widget yang berfungsi menampilkan beragam jam di berbagai belahan bumi. Karena merupakan aplikasi widget yang dapat ditambahkan di Notification Center, Anda kini bisa mengetahui waktu di belahan bumi lain dengan cepat. Kustomisasi tampilan jam juga dapat dipilih, analog atau digital.
Download - App Store - Gratis
Info Menarik: Review: VSCO Cam Untuk iPad
Scanner Pro 6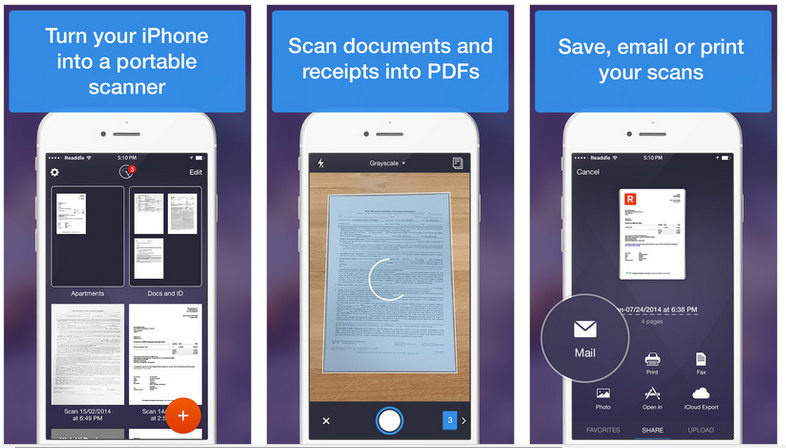 Scanner Pro mampu mengubah iPhone atau iPad Anda menjadi perangkat portable scanner. Dengan menggunakan algoritma yang canggih, Scanner Pro mampu menghasilkan hasil scan yang jelas, tajam, serta mudah dibaca.
Kemudahan berbagi juga ditambahakan pada Scanner Pro 6, Anda bisa mengunggah dokumen yang sudah di scan ke layanan penyimpanan awan seperti Google Drive, Dropbox, One Drive, dll atau mengirimnya sebagai attachment pada e-mail.
Download - App Store - Rp 35 Ribu
Documents 5 - Fast PDF reader, media player and download manager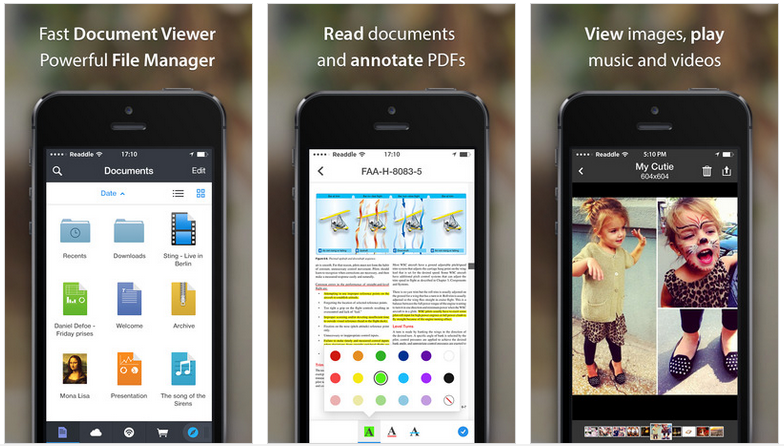 Documents 5 bukan sembarang aplikasi untuk membuka PDF, aplikasi ini dapat membuka sebuah file video, foto, hingga musik yang tersimpan dalam perangkat iOS Anda. Anda juga bisa menambahkan beragam file dari layanan penyimpanan awan hingga menambahkan file yang tersimpan di Mac ke iPhone atau iPad. Bagi Anda yang bekerja melalui iPad, Documents 5 bisa menjadi salah satu aplikasi untuk menunjang pekerjaan Anda.
Download - App Store - Gratis
Info Menarik: Apple Maps Akhirnya Dilengkapi dengan Fitur Petunjuk Transit
Juicifi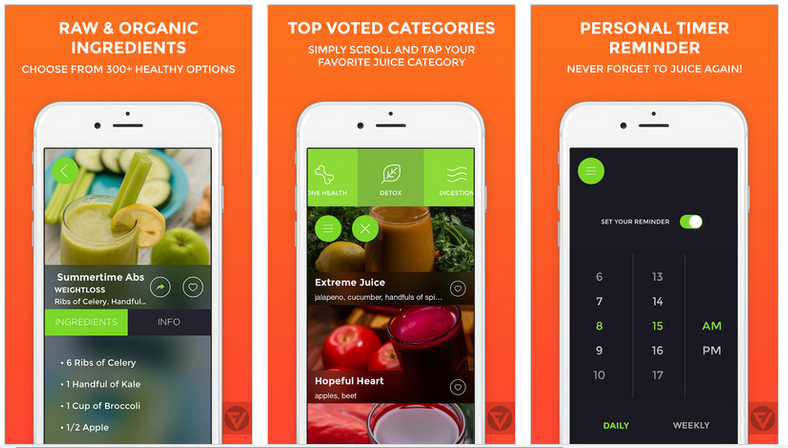 Sesuai namanya, Juicifi adalah aplikasi yang penyedia resep jus yang bisa Anda coba. Ada lebih dari 300 pilihan resep jus yang menggabungkan beragam bahan organik pilihan yang pastinya bermanfaat bagi kesehatan tubuh. Tak hanya sekedar resep namun Juicifi juga menyediakan informasi kegunaan masing-masing bahan resep jus yang ada.
Download - App Store - Rp 59 Ribu
Halaltrip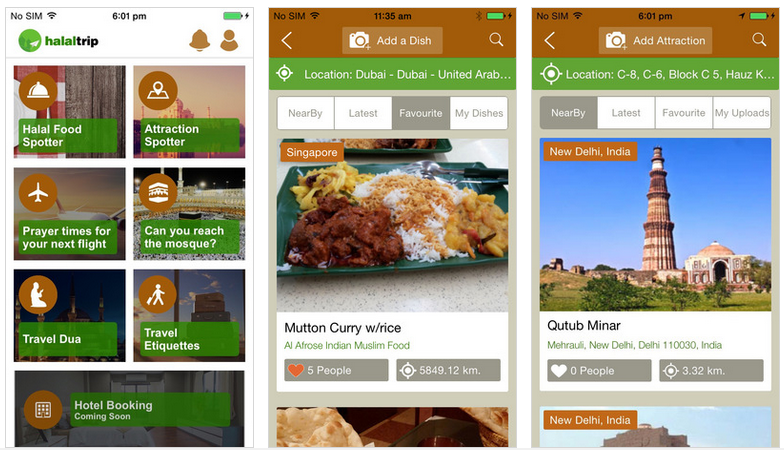 Hal yang terkadang menjadi persoalan ketika berpergian ke luar negeri adalah mencari makanan Halal. Namun jangan khawatir karena aplikasi yang satu ini akan menolong Anda mendapatkan makanan Halal. Tak hanya sekedar menyediakan informasi tempat makan, Halaltrip juga mampu menyediakan informasi arah kiblat, waktu shalat dan penunjuk arah ke lokasi masjid terdekat.
Download - App Store - Gratis
Are you sure to continue this transaction?
processing your transaction....