Misc
Apple Dilaporkan Telah Mengakuisisi Startup Pengembang AR Headset, Vrvana
Semakin memperkuat rumor bahwa Apple sedang mengembangkan AR headset-nya sendiri
Berkat kehadiran ARKit di iOS dan ARCore di Android, kita dapat menikmati konten augmented reality yang jauh lebih baik ketimbang di tahun-tahun sebelumnya. Kendati demikian, masih banyak yang meyakini bahwa pengalaman terbaik hanya bisa disuguhkan oleh AR headset, bukan ponsel atau tablet.
Mengembangkan AR headset bukanlah pekerjaan mudah, bahkan ahli hardware sekelas Apple pun mengamini pendapat itu. Kepada The Independent, Tim Cook pernah mengatakan bahwa masih ada banyak tantangan yang harus diselesaikan untuk membangun AR headset yang benar-benar matang.
Apple sendiri memang sudah sejak cukup lama dirumorkan sedang menggodok AR headset, tapi seperti biasa mereka selalu bungkam mengenai pengembangan produk. Namun belakangan tanda-tanda bahwa rumor ini benar mulai terkuak sedikit demi sedikit, meski tentu saja belum ada yang berani memberikan jaminan.
Sejak tahun 2015, Apple telah mengakuisisi cukup banyak perusahaan maupun startup yang bekerja di bidang yang berkaitan dengan industri AR maupun VR. Salah satu yang paling menonjol adalah akuisisinya atas SensoMotoric Instruments, pengembang teknologi eye tracking asal Jerman, di bulan Juni kemarin.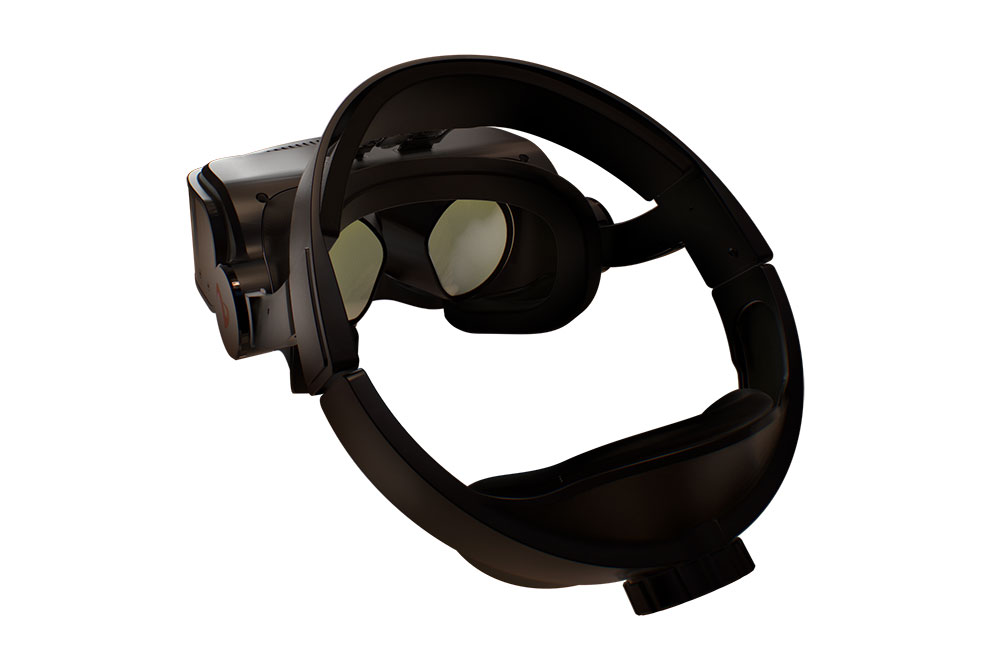 Yang terbaru, Apple dilaporkan telah mengakuisisi startup asal Kanada bernama Vrvana dengan nilai sekitar $30 juta. Salah satu produk menarik yang dikembangkan oleh Vrvana adalah sebuah AR/VR headset bernama Totem, yang sampai sejauh ini baru berwujud prototipe dan belum sempat diproduksi secara massal.
Totem unik berkat kemampuannya bertransisi dari mode VR dan AR secara mulus. Tidak seperti Microsoft HoloLens yang mengandalkan teknologi proyeksi, Totem menggunakan panel OLED sebagai display-nya, lalu di luarnya terpasang sejumlah kamera untuk menyuguhkan six degrees-of-freedom (6DoF) tracking dan mengambil gambar lingkungan di sekitar ketika dalam mode AR.
Vrvana sendiri bukanlah perusahaan baru, melainkan yang sudah didirikan sejak 2005 meski perkembangannya kurang begitu mendapatkan sorotan. Saat dimintai komentar terkait akuisisi ini, Apple menolak memberikan pendapat, namun di saat yang sama juga tidak membantah.
Sumber: TechCrunch.
Are you sure to continue this transaction?
processing your transaction....