Apple Music Will Be Available in Indonesia
Amir Karimuddin - 19 June 2015
Apple Music will be available in more than 100 countries by the end of this month. An iOS 8.4 beta user claimed that the service can be accessed in Indonesia.
With the shift of music technology trend from download to subscription, Apple announced the availability of Apple Music, which allows iTunes users to pay monthly subscription for unlimited access to more than 37 million songs, in WWDC 2015. Apple Music will be released by the end of this June, on the same date as the launching of the latest iOS version, 8.4.
According to Jerry Roring who currently uses iOS 8.4 beta, Apple Music can be accessed in Indonesia as it has served the service in Rupiah. Based on his screenshot, the monthly cost for the individual package is 69 thousand Rupiah, while the family package is 109 thousand Rupiah.
@jrryror ternyata itu Music. Indonesia masuk juga! Hore! Rp 69rb/bln. pic.twitter.com/EHNf0yg5lU

— Jerry Roring™ (@jrryror) June 17, 2015
Rdio and Guvera, two other music subscription services available in Indonesia,  offer their services at lower rate, with 20 thousand rupiah and 55 thousand Rupiah per month respectively. Meanwhile, Deezer sets slightly higher rate, which is 73 thousand Rupiah.
Those three services provide free tier in form of playlists, while Apple Music's free version is packed into iTunes Radio.
Even though being set at higher rate, it seems that Apple was confident enough in presenting the service right on the launching day. To compare, although Androind is quite popular in Indonesia, Google has yet got the balls to officially bring its Google Play Music here. FYI, Apple Music will also be available on Android platform.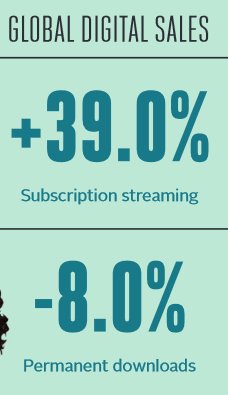 Despite the fact that downloads still contribute 52% of the total digital music's revenue, a data by IFPI shows that the growth of streaming service subscribers reached 39% in 2014, while downloaders only occupied 8%. This based the evolution of iTunes, from simply a download source to subscription-based service.
We'll be waiting for June 30, the day when Apple Music sets its reign in Indonesia.