Aston Martin Kembali Pamerkan Ide Gila Berupa Pesawat Terbang Berteknologi VTOL
Kalau nanti passenger drone sudah terealisasi dan bisa dibeli secara massal, bersiaplah menjumpai versi premiumnya dari Aston Martin
Glenn Kaonang - 17 July 2018
Tiga tahun lalu, pabrikan mobil mewah asal Inggris, Aston Martin, membuktikan bahwa mereka tak hanya bisa merancang kendaraan beroda saja, tapi juga sebuah speedboat. Sekarang, Aston Martin kembali mengumumkan ide gila mereka, tapi kali ini dibawa ke tingkat yang lebih tinggi lagi. Tinggi di sini bermakna harfiah, sebab yang diumumkan adalah sebuah pesawat terbang.
Namanya Aston Martin Volante Vision Concept, dan jelas sekali ia baru sebatas konsep sekarang. Aston Martin mendeskripsikannya sebagai pesawat mewah berteknologi VTOL (vertical take-off and landing), itulah mengapa Anda tak akan menemukan satu pun roda di bodinya.
Sepasang baling-baling yang diposisikan di sisi kiri dan kanan hidungnya dapat berganti orientasi (tilting), sehingga pada akhirnya ia dapat lepas landas secara vertikal. Mesinnya merupakan jenis hybrid (listrik dan bensin), dan Aston Martin rupanya telah dibantu oleh Rolls-Royce di sektor ini, yang memang dikenal berpengalaman dalam pengembangan mesin pesawat terbang.
Kokpitnya dapat menampung tiga orang sekaligus (satu di depan, dua di belakang). Segala informasi bakal diproyeksikan ke kaca depan, dan tentu saja Volante bakal dilengkapi mode berkendara otomatis alias autopilot.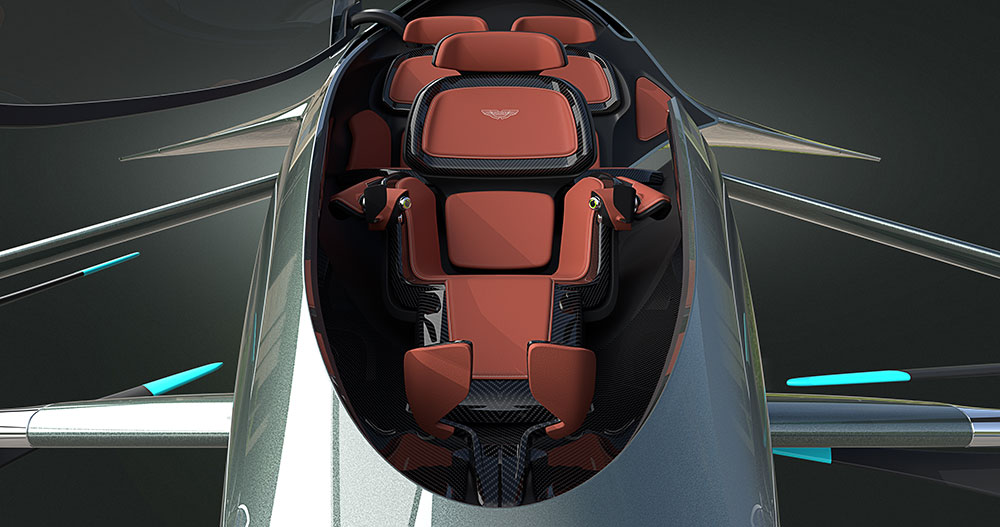 Volante sejatinya dapat dilihat sebagai visi Aston Martin terkait mobilitas masa depan. Anda pasti pernah mendengar berita-berita mengenai mobil terbang maupun drone yang bisa mengangkut penumpang. Volante di sini diposisikan sebagai versi premium dari kendaraan-kendaraan masa depan tersebut.
Namun jangan harap kendaraan semacam ini bisa terealisasi dalam waktu dekat – bahkan mobil konsep Lagonda pun pasti bisa terwujudkan jauh lebih cepat. Jangankan teknologi di baliknya, regulasi seputar mobil terbang dan passenger drone saja masih belum siap, dan ini jelas harus diselesaikan lebih dulu.
Bagi yang jeli melihat namanya, Anda mungkin menyadari bahwa nama ini diambil dari mobil-mobil varian Volante (convertible) besutan Aston Martin. "Volante" sendiri berasal dari bahasa Itali yang berarti "terbang". Semoga saja maknanya bisa terpenuhi sesegera mungkin.
Sumber: Wallpaper dan Aston Martin.
Are you sure to continue this transaction?
processing your transaction....