Kecuali Anda seorang audiophile, atau setidaknya mengikuti perkembangan perangkat audio, spesifiknya headphone, Anda mungkin tidak mengenal nama Audeze. Brand asal Amerika Serikat membangun reputasinya lewat deretan headphone berteknologi planar magnetic yang superior dalam hal reproduksi bass dan suara minim distorsi.
Namun menciptakan suatu headphone yang sempurna adalah hal yang hampir mustahil. Bagi Audeze, kelemahan lini headphone-nya ada dua: dimensi fisiknya sangat besar dan harganya kelewat mahal. Mendekati akhir tahun 2017 ini, Audeze sepertinya ingin membenahi kelemahan kedua tersebut.
Maka diperkenalkanlah Audeze LCD2 CLassic. Mereka yang familier dengan Audeze pasti tahu kalau headphone baru ini merupakan varian alternatif dari Audeze LCD-2 yang legendaris dan masih diyakini sebagai headphone terbaik yang pernah Audeze buat. Lewat LCD2 Classic, Audeze sejatinya ingin menjadikan kehebatan LCD-2 lebih mudah diakses.
Kalau LCD-2 dibanderol sekitar $1.000, maka LCD2 Classic dipatok $800 'saja' – Anda bahkan bisa mendapatkannya seharga $600 kalau melakukan pre-order. Spesifikasi, kualitas dan karakteristik suaranya dipastikan sama persis dengan LCD-2. Yang membedakan LCD2 Classic hanyalah tidak ada lapisan kayu premium pada earcup-nya, dan label "handcrafted in the USA" yang absen.
Perbedaan lain yang cukup mencolok adalah desain headband-nya yang mengadopsi sistem suspensi, yang diyakini bisa mendistribusikan bobot keseluruhan perangkat secara lebih merata. Selebihnya, konsumen bakal mendapatkan pengalaman yang sama superiornya dengan LCD-2.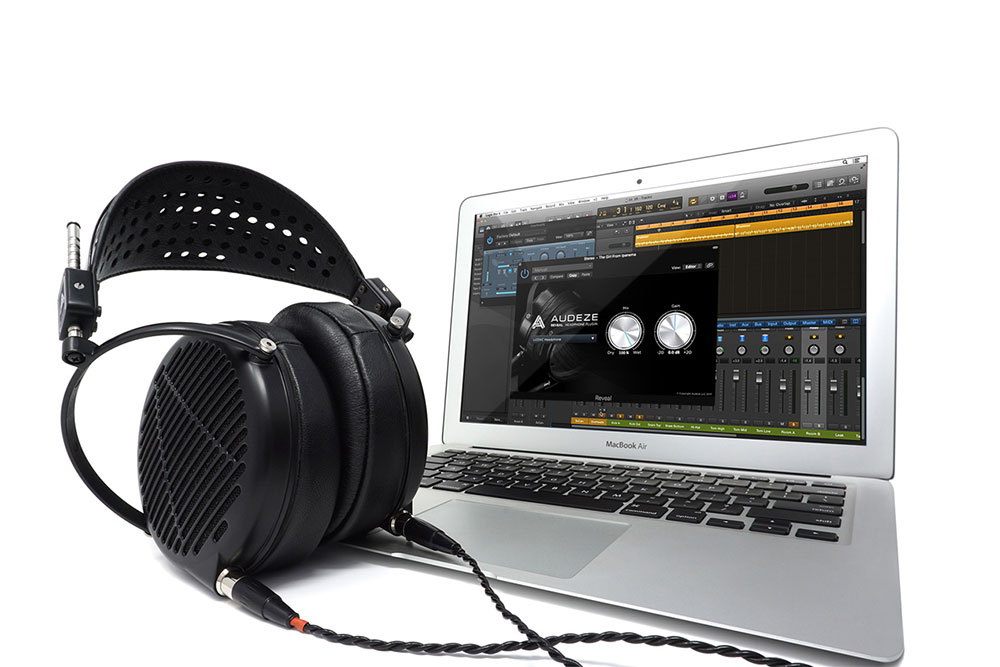 Selain LCD2 Classic, Audeze turut memperkenalkan LCD-MX4, lagi-lagi varian alternatif dari salah satu headphone unggulannya, yaitu LCD-4 yang dibanderol $4.000. LCD-MX4 memang masih belum bisa dikatakan murah, tapi setidaknya Audeze bisa memangkas harganya hingga menjadi $3.000 saja.
Sejumlah kompromi tentu saja harus dilakukan. Yang paling utama selain hilangnya lapisan kayu premium adalah absennya teknologi Fazor yang terdapat pada LCD-4, yang dirancang untuk menyalurkan suara yang lebih presisi dan mengeliminasi distorsi-distorsi yang sangat kecil. Kendati demikian, performanya diyakini kurang lebih sama seperti LCD-4.
Yang membuat LCD-MX4 lebih menarik adalah impedansi yang hanya 20 ohm, yang berarti pengguna tak harus memiliki amplifier terpisah, dan menancapkannya langsung pada perangkat seperti laptop tidak akan menjadi masalah. Bobot LCD-MX4 juga diyakini 30 persen lebih ringan ketimbang semua headphone dari lini LCD besutan Audeze.
Baik LCD2 Classic maupun LCD-MX4 memang masih jauh dari kata terjangkau, tapi cukup melegakan melihat perusahaan sekelas Audeze yang berupaya membuat produk andalannya lebih mudah diakses oleh lebih banyak orang.
Are you sure to continue this transaction?
processing your transaction....