Tips & Trik
[Ask the Expert] Bagaimana Cara Membuat Presentasi (PowerPoint) di Smartphone Android?
Minggu ini hanya mengangkat satu pertanyaan yang dikirimkan dari Cirebon.
Halo, apa kabar? Bersua kembali dengan saya dalam kolom rutin mingguan Ask the Expert. Kolom tanya jawab di mana sobat DS dapat melayangkan pertanyaan terkait problema gadget, aplikasi, blogging,SEO, komputer, dan lain-lain selama berkaitan dengan teknologi.
Di minggu ini redaksi mengangkat satu pertanyaan dari sobat DS asal Cirebon yang ingin tahu cara membuat presentasi atau powerpoint di smartphone Android. Tanpa berlama-lama, berikut jawaban redaksi Dailysocial Lifestyle untuk Dodi di Cirebon.
Pertama, Dodi dan sobat DS wajib mengunduh aplikasi pendukungnya dahulu. Di kasus ini redaksi memilih aplikasi WPS Office + PDF dari Kingsoft. Mengapa WPS? Karena aplikasi cukup ringan untuk smartphone kebanyakan dan juga punya fitur yang komplet.
Setelah dipasang ke smartphone atau tablet sobat, sekarang jalankan aplikasi seperti menjalankan aplikasi lainnya.
Di bagian kanan bawah terdapat tombol dengan ikon plus (+), tap tombol tersebut - New presentation.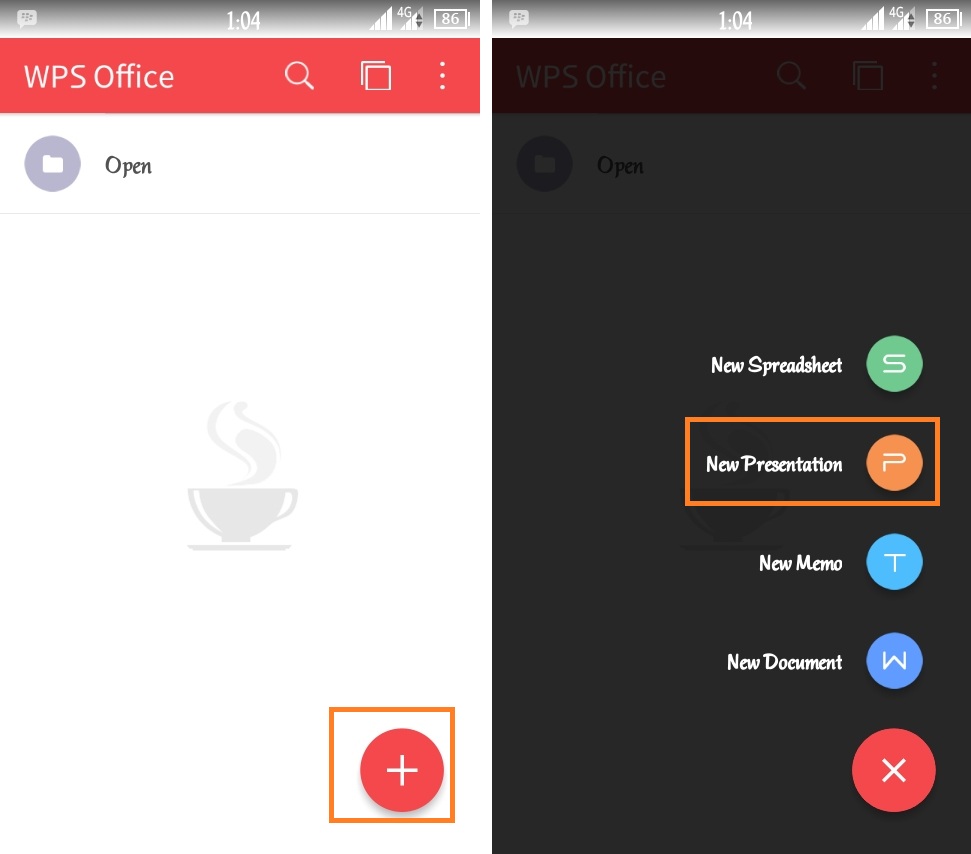 Berikutnya akan muncul jendela dokumen kosong di mana Anda dapat membuat slide presentasi sesuai kebutuhan. Interface-nya sangat mirip dengan jendela dokumen yang ada di Microsoft Office desktop, hanya saja dengan format yang lebih ringkas.
Untuk menemukan menu-menu lainnya, Anda dapat men-tap menu Tools. Di menu ini terdapat berbagai tombol untuk keperluan Anda, misalnya menu File memuat tool untuk menyimpan, membagikan, menerapkan enkripsi dan lain-lain.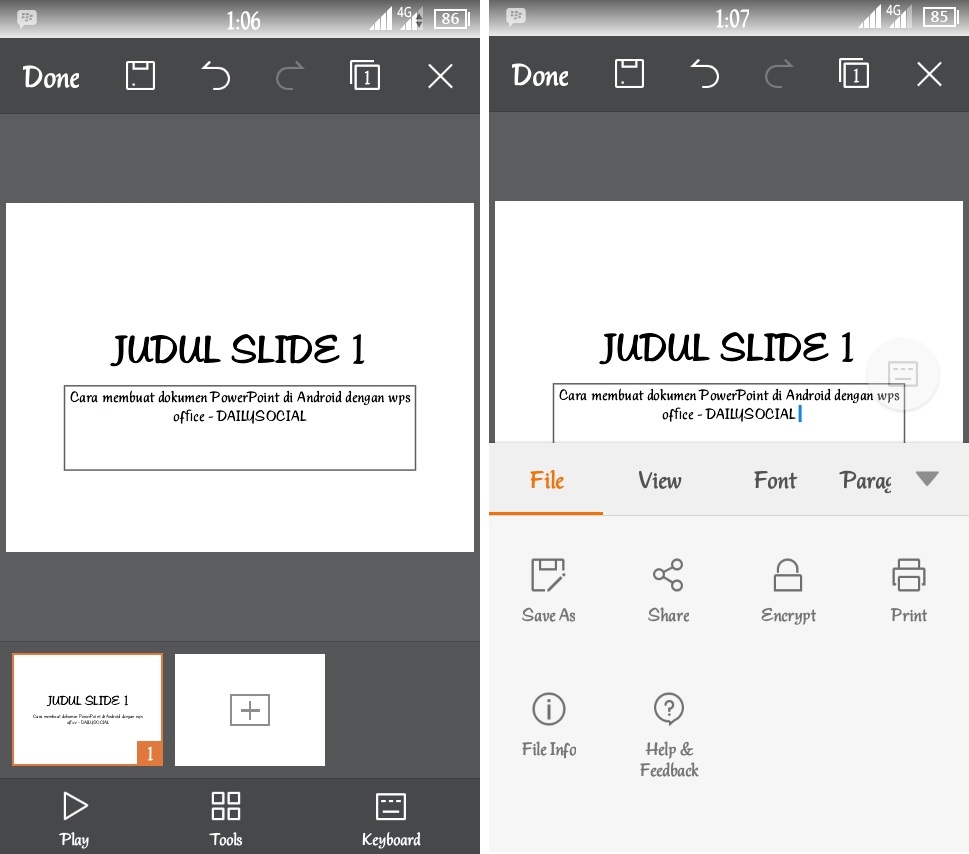 Di menu View terdapat dua menu utama, yakni Rotate Screen dan Layout. Jika Anda ingin memutar dokumen dan mengubah layoutnya, Anda bisa menggunakan menu ini. Kemudian di menu Font Anda dapat mengubah jenis dan ukuran huruf. Menambahkan efek tebal, miring atau garis bawah.Info Menarik: Cara Mudah Merekam Layar Smartphone Android Tanpa Root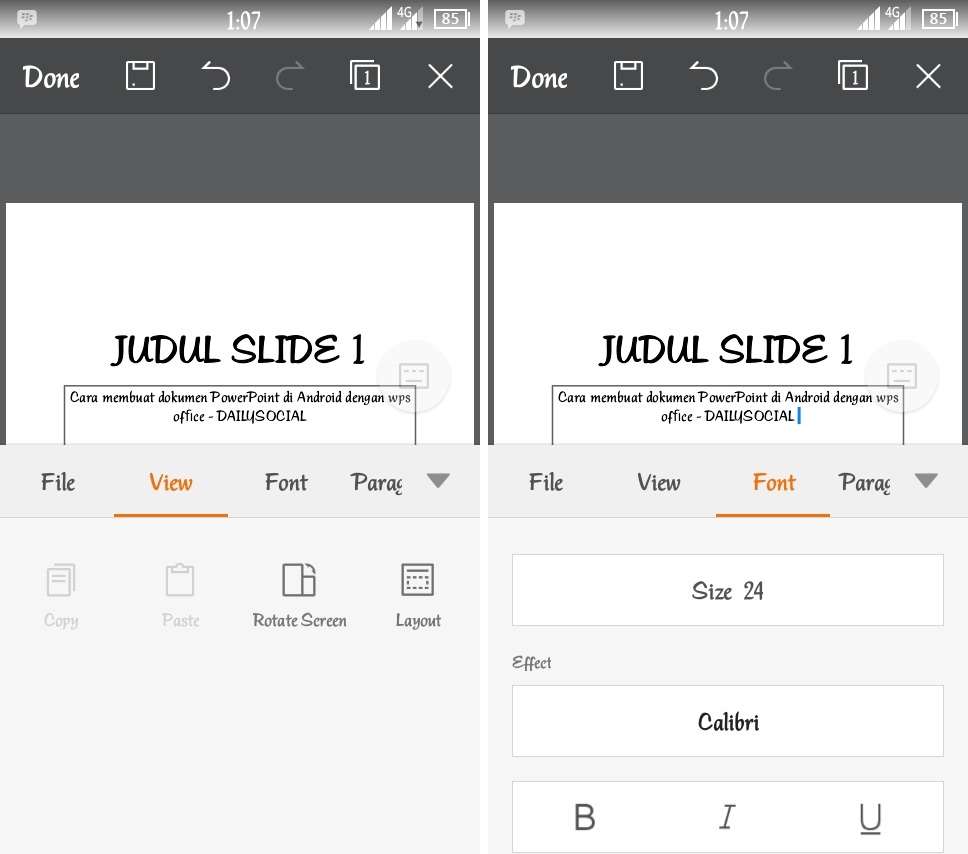 Ada pula menu Insert yang berguna untuk menyisipkan gambar, tabel, audio, video, grafik dan lain-lain.
Beberapa menu tambahan, misalnya menu menghapus layout dapat diakses dengan men-tap dua kali di salah satu layout.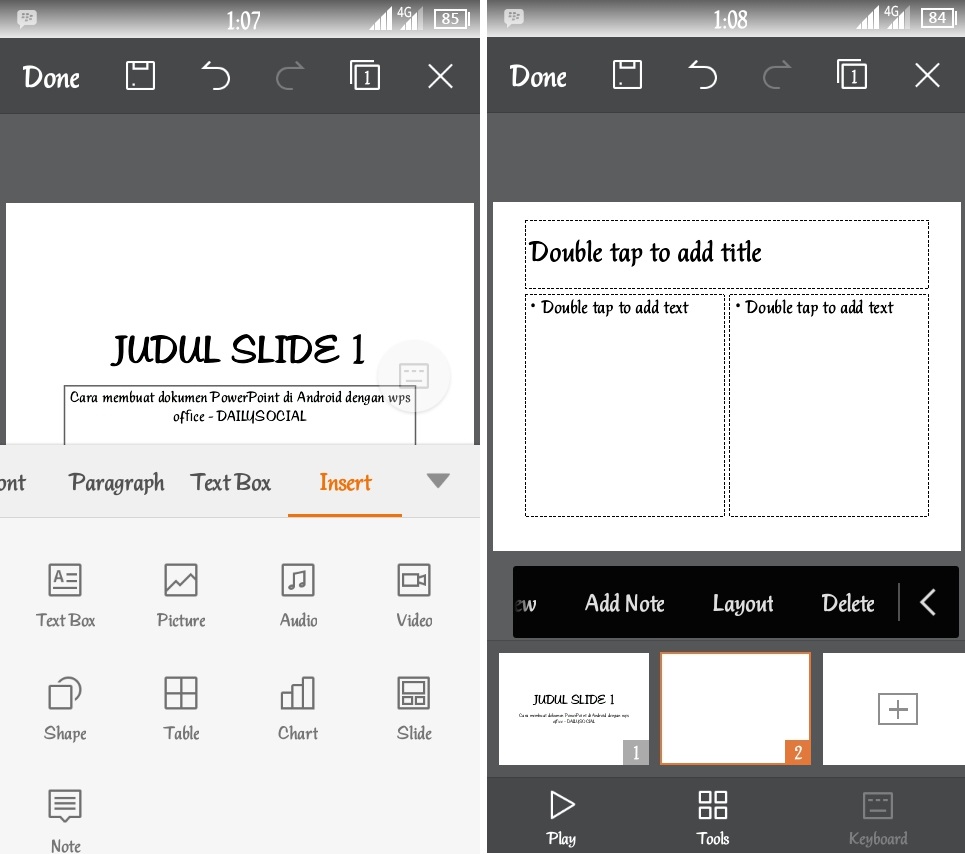 Jika dokumen sudah dibuat, sekarang simpan agar dapat dipergunakan di kemudian hari. Klik Tools - Save as lalu pilih memori dan folder yang Anda inginkan dan beri nama. Terakhir tap tombol Save.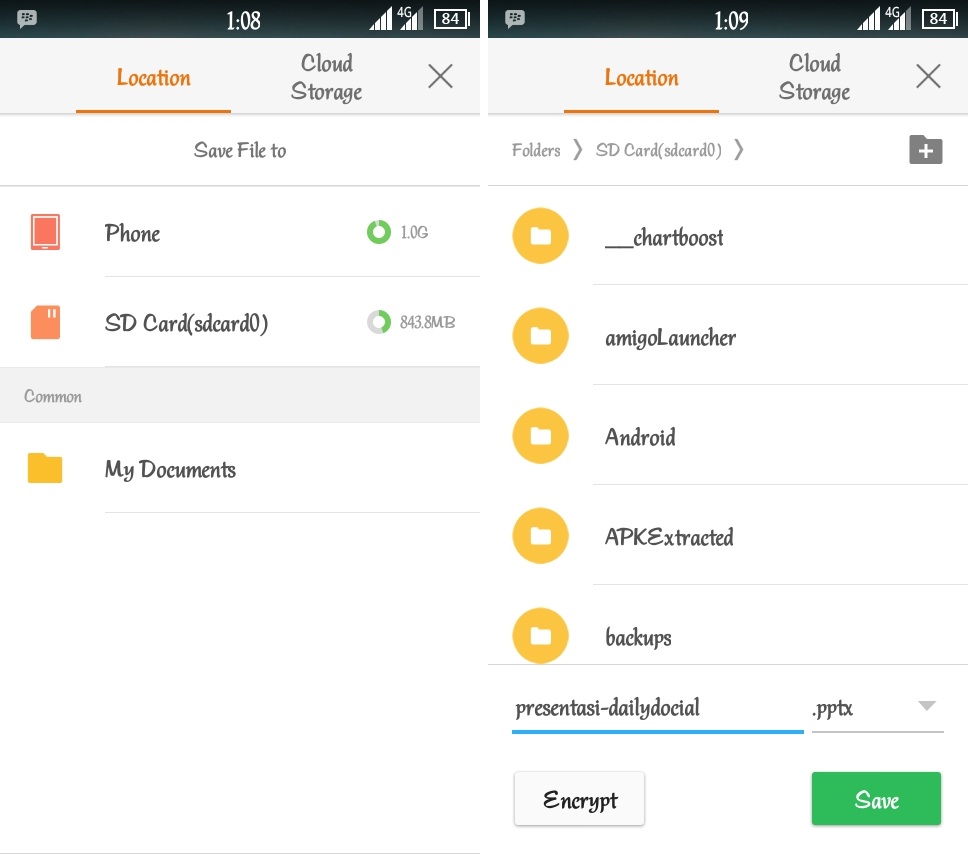 Begitu kira-kira cara mudah membuat presentasi bagi Anda pemilik smartphone Android. Pastikan untuk mengikuti langkah-langkah dengan benar agar Anda tidak bingung untuk membuat presentasi-presentasi selanjutnya.
Sumber gambar header WPS.
Are you sure to continue this transaction?
processing your transaction....