Baidu Duer, Asisten Virtual Lawan Seimbang Siri dan Google Now
Bambang Winarso - 11 September 2015
Saat ini pertarungan perusahaan-perusahaan perangkat dunia tidak hanya terjadi di sektor perangkat keras lewat unggulannya masing-masing. Tetapi juga sudah menular ke sektor piranti lunak, khususnya teknologi kecerdasan buatan.
Kita sudah saksikan bagaimana Apple, Google dan Microsoft mengklaim sebagai yang terbaik dalam teknologi tersebut. Masing-masing sudah punya asisten virtual andalannya. Apple dengan Siri, Google dengan Google Now dan Microsoft dengan Cortana-nya.
Akan tetapi persaingan di teknologi ini sepertinya tidak hanya diikuti oleh ketiganya. Raksasa asal Tiongkok, Baidu memastikan diri ikut memanaskan kompetisi setelah baru-baru ini secara resmi mengumumkan teknologi asisten suara mereka sendiri yang dijuluki "Duer". Duer bila diterjemahkan mempunyai arti, Du Secretary.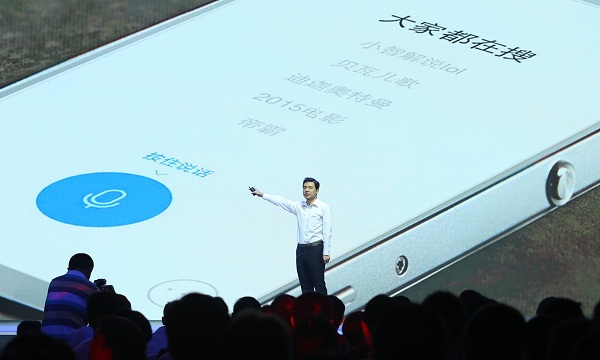 Dibeberkan dalam event Baidu World yang berlangsung di Beijing Selasa waktu setempat, teknologi menyerupai Siri ini akan dibenamkan ke aplikasi pencarian Baidu Android yang sudah digunakan oleh jutaan masyarakat Tiongkok saat ini.
Info Menarik:Siri, Semakin Pintar dan Kini Hadir di Setiap Perangkat Apple
Sebagaimana asisten virtual lainnya, Duer dapat digunakan untuk berbagai keperluan misalnya memesan makanan, mengakses layanan via aplikasi, termasuk aplikasi Maps dan Nuomi. Dan kabarnya Baidu juga berencana membenamkan kemampuan khusus agar Duer dapat terintegrasi dengan perangkat-perangkat pintar buatan mereka lainnya.
Apabila hal itu terlaksana, maka Duer akan punya kemampuan untuk terhubung ke alat-alat internet of things (IoT) di rumah, kantor, layanan pihak ketiga dan besar kemungkinan termasuk ke teknologi self-driving yang saat ini sedang mereka kembangkan bersama BWM.
Dalam momen perkenalan tersebut Baidu bahkan dengan berani mengatakan bahwa Duer lebih bisa diandalkan ketimbang manusia dan lebih baik dari pada kedua kompetitornya, Microsoft dan Google.
Wah, semakin panas. Google sendiri kabarnya punya niatan kuat untuk kembali menggarap pasar Tiongkok. Bila itu terjadi, sepertinya Duer tidak akan menyambut mereka dengan hangat.
Sumber berita Engadget.
Are you sure to continue this transaction?
processing your transaction....