Bandai Namco Umumkan Tanggal Rilis Project CARS, Simak 2 Trailer Barunya
Yoga Wisesa - 9 September 2014
Project CARS ialah surat cinta dari developer Slightly Mad Studios kepada para penggemar otomotif di seluruh dunia. Dengannya, Anda tidak perlu mengeluarkan ratusan ribu hingga jutaan dolar demi mengendarai supercar dan hypercar rancangan Ferrari, Lamborghini, Pagani dan Koenigsegg. Dan hari peluncuran Project CARS semakin dekat.
Melalui Twitter resmi Bandai Namco Games, distributor permainan independen buatan pencipta Need for Speed: Shift yang dibantu komunitas otomotif tersebut mengumumkan bahwa Project CARS akan mendarat pada tanggal 18 November 2014. Anda bisa melakukan pre-order untuk mendapatkan tiga bonus mobil: Ruf CTR3 SMS-R berkecepatan hingga 531 km per jam, mobil beratap terbuka Pagani Zonda Cinque Roadster dan Ariel Atom 3 Mugen yang menyentuh 100 km per jam hanya dalam 2,9 detik.
Anda juga dapat memesan Limited Edition dengan tambahan lima mobil langka seperti McLaren F1, model prototype Sauber Mercedes C9, BMW M1 ProCar yang pernah dikendarai Niki Lauda (silakan tonton film Rush) dan Nelson Piquet, Mercedes-AMG C-Class Coupé DTM serta mobil andalan legenda balap Mario Andretti, Ford Mk IV tahun 1967.
Info menarik: Developer Slightly Mad Studios Rangkul Bandai Namco untuk Bantu Publikasi Project CARS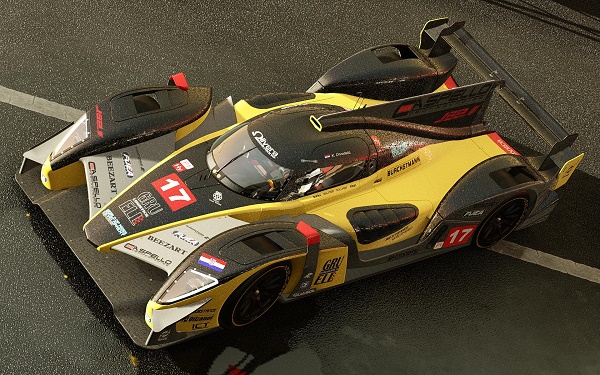 Selain mobil-mobil bonus di atas, Project CARS Limited Edition dibungkus bersama packagingstainless steel dan buku behind the scenes berjudul Project CARS: By Racers 4 Racers.
Berdasarkan pengakuan para tester dan dari trailer-trailer sebelumnya, Project CARS merupakan salah satu video game dengan visual terbaik di planet Bumi. Namun segi grafis dan perhatian developer akan detail bukanlah satu-satunya hal yang membuat permainan ini begitu mempesona.
Slighty Mad Studios tidak menganggap Project CARS sebagai permainan. Developer menyingkirkan sistem reward dan experience - biasanya hadir pada game racing modern - dan memberikan Anda berbagai jenis mobil dari awal untuk diuji dan dikendarai. Pemain boleh memilih jenis kejuaran favorit tanpa terbebani 'kewajiban' untuk menyelesaikan satu seri pertandingan agar bisa mengaksesnya.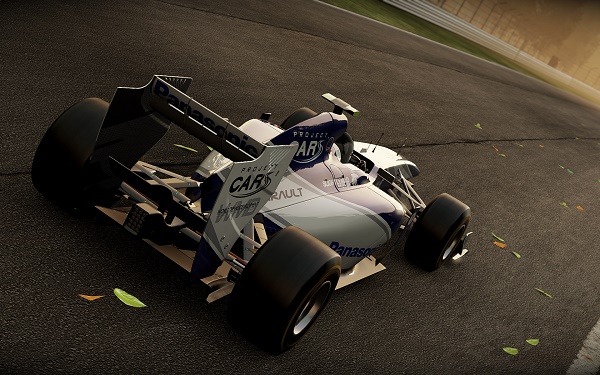 Info menarik: Project CARS Adalah Game Pertama yang Mendukung Project Morpheus Sony
"Permainan lain mengharuskan Anda mengumpulkan XP untuk meng-unlock [mobil dan kejuaran], dan kadang lebih parah lagi, Anda harus membelinya via microtransaction," tutur Creative Director Andy Tudor pada Eurogamer. "Kami menyingkirkan hal itu. Berkebalikan dari konsep microtransaction, pembalap sejati tidak pernah berpikir soal uang yang mereka miliki [untuk membeli mobil] sepanjang kariernya."
Akan ada banyak permainan racing yang rencananya diluncurkan di masa liburan akhir tahun. Ubisoft sedang menyiapkan The Crew, DriveClub akan menjadi judul eksklusif PlayStation 4, serta Forza Horizon 2 khusus untuk Xbox One. Tapi tanpa seri utama Forza Motorsport dan Gran Turismo, Project CARS adalah satu-satunya racing simulator next-gen sejati di tahun 2014.
Pada tanggal 18 November nanti Project CARS dirilis di platform Windows PC, PlayStation 4 dan Xbox One. Kemudian versi Wii U serta SteamOS direncanakan untuk mendarat tahun depan. Tanpa panjang lebar lagi, ini trailer Limited Edition-nya.
Dan di bawah adalah trailer terbaru dari Gamescom.
Sumber: ProjectCARSgame.com & BandaiNamcoUS.tumblr.com. Via PC Gamer. Sumber gambar: WMDPortal.com.
Are you sure to continue this transaction?
processing your transaction....