Batasi Penggunaan Paket Data Dengan Fitur Data Sense di Windows Phone
Puja pramudya - 30 September 2014
Paket data untuk smartphone saat ini sudah menjadi bagian yang sangat penting bagi sebagian orang. Meskipun demikian, tidak semua orang beruntung berlangganan paket data yang tanpa batas (unlimited).
Selain itu beberapa produk paket data unlimited pada akhirnya menerapkan sistem penurunan kecepatan jika sudah sampai pada suatu kuota pemakaian tertentu. Dan jika itu terjadi, koneksi akan menjadi sangat lambat dan mungkin akan mengganggu aktivitas Anda dalam menggunakan smartphone.
Data Sense adalah fitur yang diperkenalkan di Windows Phone 8.1 untuk membantu pengguna untuk mengawasi penggunaan paket data, bahkan dapat melakukan optimasi untuk penggunaan tersebut. Dengan demikian, kita tidak akan merasa 'kehilangan' dan tiba-tiba mendapati tagihan yang membengkak. Jika operator yang kita gunakan mendukung fitur Data Sense maka aplikasi Data Sense akan muncul di daftar aplikasi.
Pengguna dapat mengatur batas yang diizinkan agar perangkat tidak menghabiskan paket data sembarangan. Data Sense juga secara otomatis mengatur jalannya aplikasi yang berjalan pada background. Data Sense akan membatasi proses pengunduhan data dan akvitivas background hanya pada saat kita terkoneksi ke jaringan Wi-Fi.
Melalui aplikasi juga kita dapat melihat jumlah hari dan kuota tersisa jika kita mengatur opsi 'membatasi penggunaan'.  Jika pun tidak diatur, Data Sense tetap akan menampilkan penggunaan paket data seluler dan WI-Fi selama 30 hari terakhir.
Info menarik: 5 Aplikasi Windows Phone Pilihan Untuk Berbelanja
Ikuti langkah-langkah berikut ini untuk penggunaan lebih maksimal fitur DataSense di Windows Phone.
Buka Aplikasi DataSense dari daftar aplikasi. Jika ini pertama kali aplikasi digunakan, akan ditanyakan apakah Anda ingin mengatur batas pemakaian. Tahap ini dapat dilewati dan pengaturan dapat dilakukan kapan saja.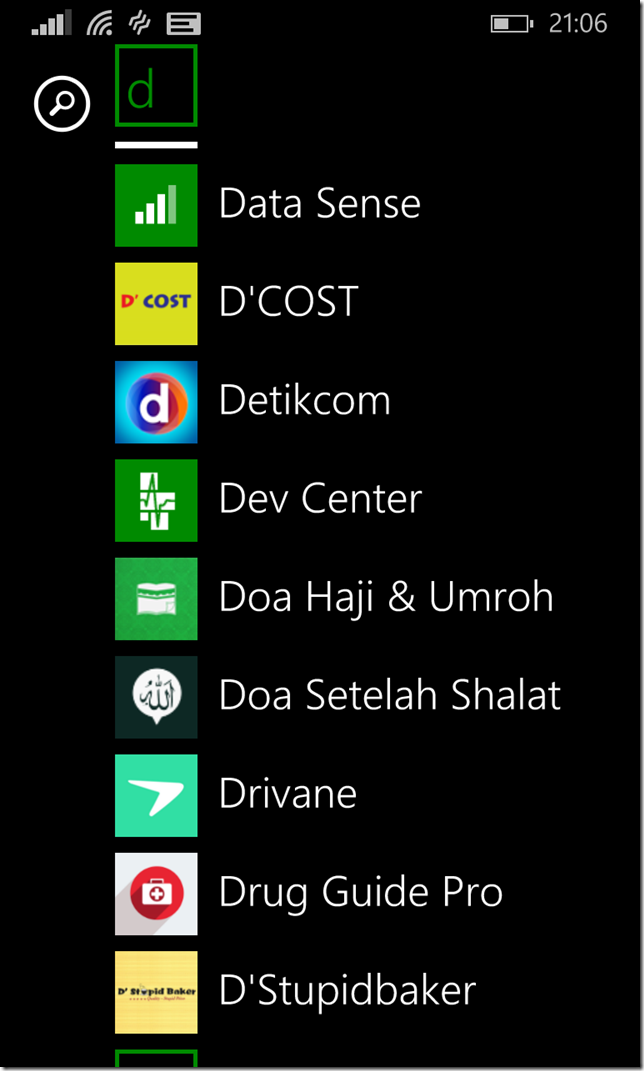 Pilih tipe batasan yang ingin dilakukan. Ada 4 yang dapat dipilih yaitu :

None-specific – DataSense akan membantu anda menghemat kuota namun tidak akan menghasilkan hasil yang maksimal
One-time – Ini berguna jika Anda menggunakan prabayar. Pilih opsi ini dan masukkan sisa hari pemakaian sampai paket data Anda habis dan jumlah paket yang Anda gunakan. DataSense akan memberitahukan jika batas ini didekati
Monthly – Gunakan ini jika Anda mengunakan sistem kontrak yang memberikan Anda sejumlah paket Data dalam satu bulan. Pilih waktu awal perhitungan bulanan dan jumlah yang diizinkan
Unlimited – Pilih ini jika memang Anda memiliki paket unlimited. DataSense tetap akan mencatat dan melaporkan jumlah Data yang anda gunakan.

Setiap kali Anda membuka DataSense maka aplikasi akan menampilkan halaman ringkasan penggunaan paket data yang sudah Anda gunakan dan sisa paket yang tersedia.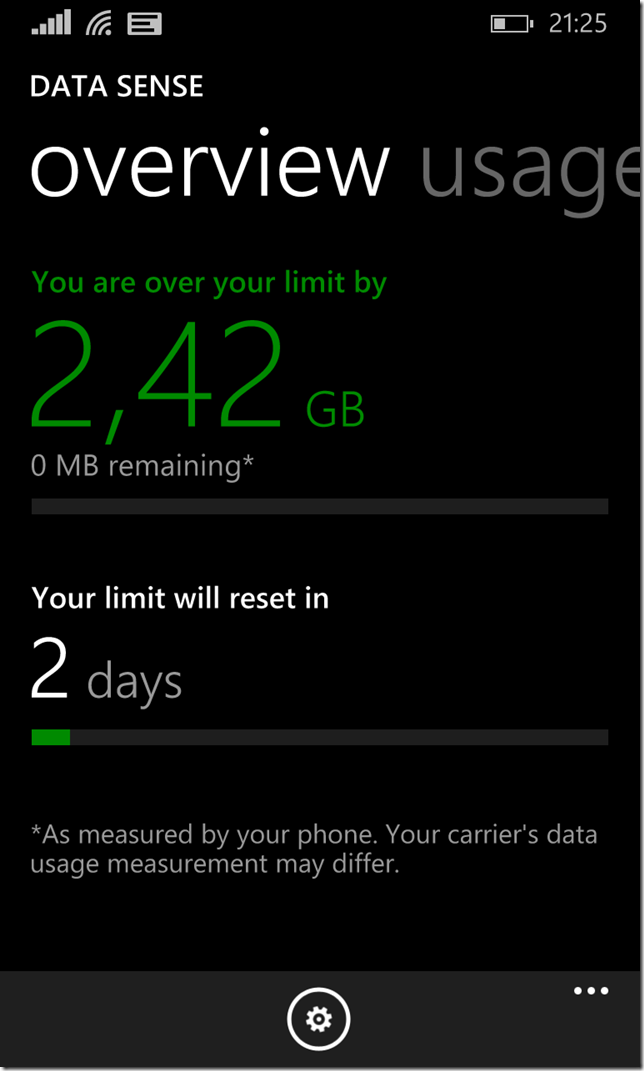 Pada panel lainnya, terdapat daftar aplikasi yang menggunakan koneksi internet diurutkan berdasarkan jumlah pemakaian. Di sini Anda dapat memantau dan mengevaluasi aplikasi apa yang paling menghabiskan paket data.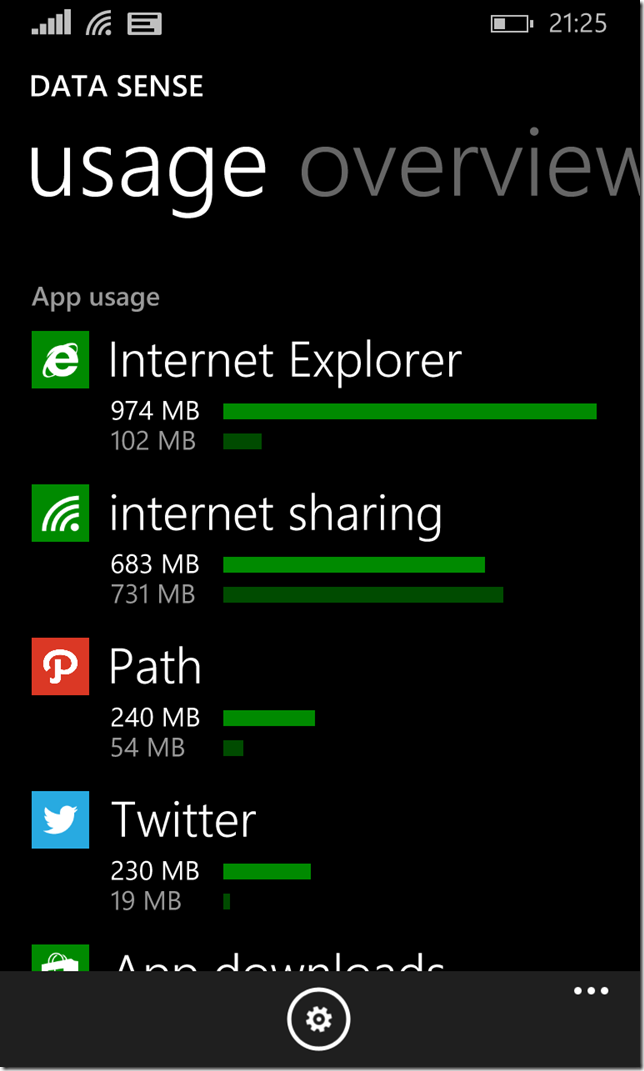 Terdapat beberapa pengaturan tambahan yang bisa diterapkan.

Restrict background data: ada pilihan "When I'm near my limit" atau "Always".
Restrict background data when roaming: Berguna jika berpindah antar operator atau sedang dalam perjalanan

Membatasi restricting background data akan menjadikan perangkat Anda  aktif membatasi proses pengunduhan di background.
Pin to start aplikasi DataSense ke Homescreen, sehingga melalui Live Tile Anda dapat memantau secara cepat informasi yang perlu diketahui.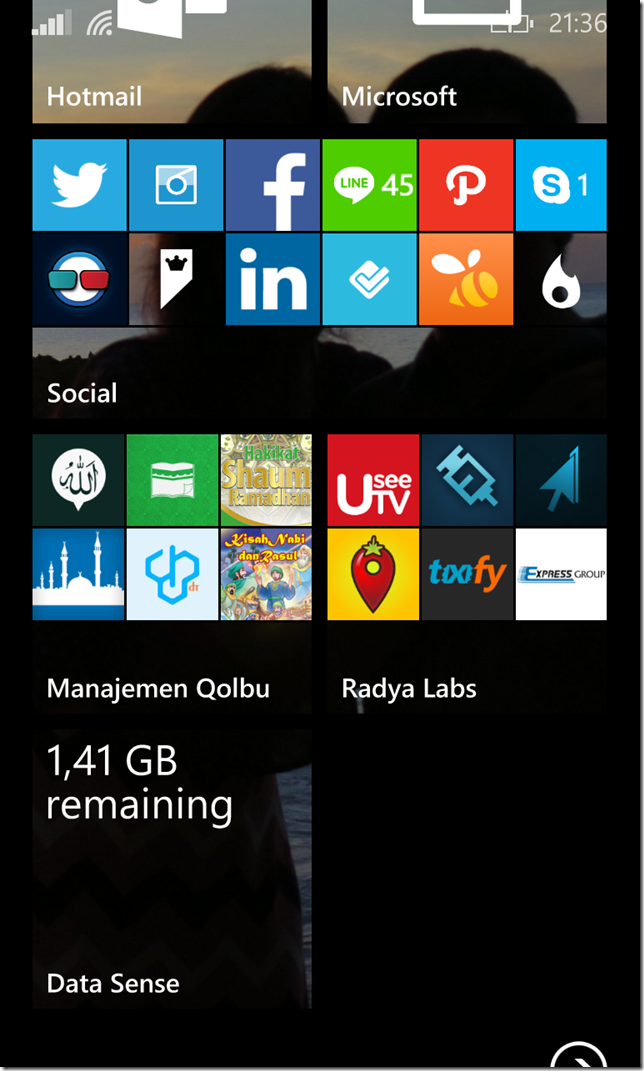 Segera aktifkan DataSense pada perangkat Windows Phone dan Anda tidak akan pernah lagi merasa 'kehilangan' paket data yang digunakan. Selamat mencoba!
Gambar header: Windows Phone via Shutterstock. 
Are you sure to continue this transaction?
processing your transaction....