Berkat Platform Baru, Cyanogen OS 13 Bakal Diperkuat Integrasi Layanan Microsoft
Mulai dari Cortana, Skype di Dialer, Hyperlapse di aplikasi kamera sampai OneNote
Glenn Kaonang - 23 February 2016
Sebagai salah satu pelopor dunia modifikasi OS Android, Cyanogen pastinya paham betul tentang pentingnya peran software dalam meningkatkan pengalaman pengguna smartphone. Namun demikian, pihak pembuat maupun yang memodifikasi sistem operasi tentunya tidak bisa memenuhi seluruh permintaan konsumen yang beraneka ragam. Untuk itu, dibutuhkan bantuan aplikasi atau layanan pihak ketiga.
Sayangnya, menurut Cyanogen, aplikasi maupun layanan-layanan pihak ketiga ini terkesan terisolasi di dalam kandangnya masing-masing. Gampangnya begini: aplikasi Skype punya fitur dialer untuk melakukan panggilan ke pesawat telepon biasa – dengan catatan pengguna punya Skype credit – sedangkan aplikasi Dialer bawaan Android juga punya fitur yang sama. Kalau memang fiturnya sama, kenapa tidak dijadikan satu saja?
Berangkat dari ide semacam itu, Cyanogen memperkenalkan sebuah platform baru yang mereka juluki MOD. MOD pada dasarnya memungkinkan pengembang aplikasi atau layanan untuk mengintegrasikan produknya ke dalam Cyanogen OS. Pengguna bebas meng-install berbagai macam integrasi ini guna meningkatkan fungsionalitas perangkatnya.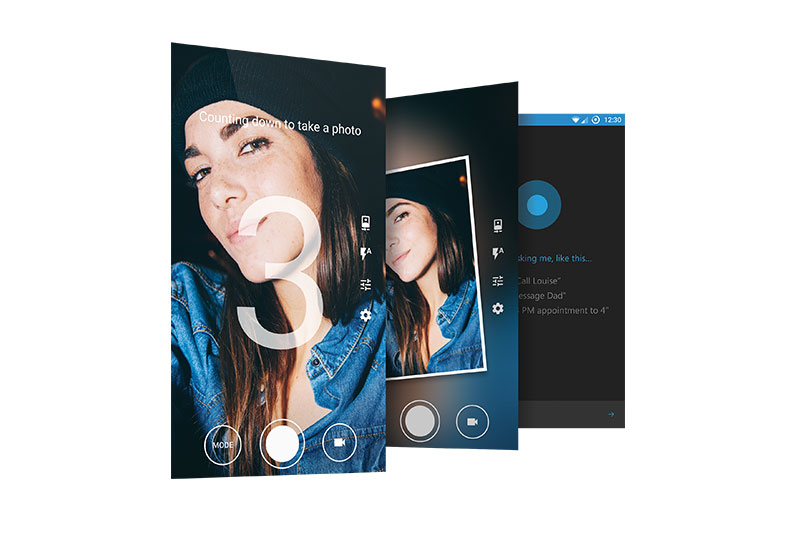 Untuk mengawalinya, Cyanogen telah bermitra dengan Microsoft. Di sini Microsoft telah menyiapkan integrasi empat produk andalannya: Cortana, Skype, Hyperlapse dan OneNote. Dalam kasus Cortana, asisten virtual ini nantinya bisa mengakses fungsi yang lebih lengkap di Cyanogen OS. Contoh yang paling mudah, pengguna bisa menginstruksikan Cortana untuk membuka aplikasi kamera dan mengambil selfie dalam hitungan ketiga.
Selanjutnya, aplikasi Dialer di Cyanogen OS bakal dilengkapi fitur VoIP berkat integrasi Skype di dalamnya. Hal ini berarti pengguna bisa melakukan panggilan suara atau video, atau bahkan panggilan video grup melalui aplikasi Dialer bawaan Cyanogen OS – tidak usah repot-repot mengunduh dan membuka aplikasi Skype lagi.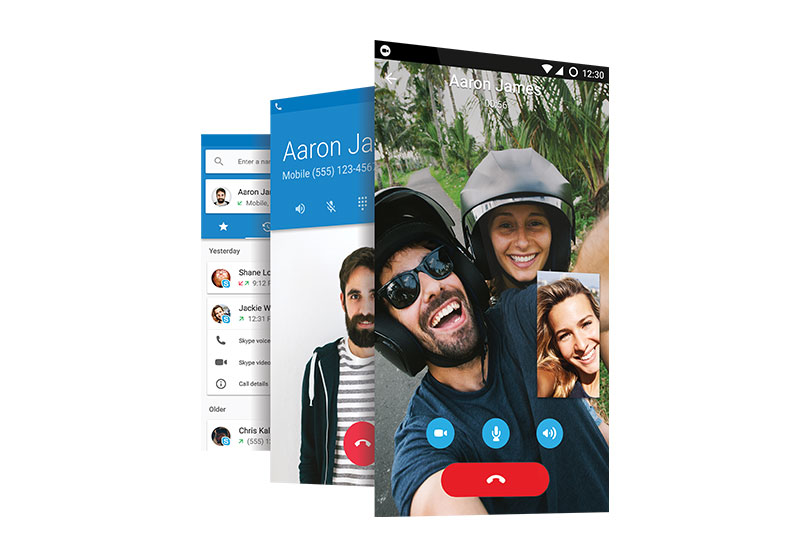 Sejauh ini bisa kita lihat betapa luasnya potensi yang diusung platform MOD. Integrasi Hyperlapse misalnya, memungkinkan pengguna untuk mengambil video yang amat stabil dan mulus hanya dengan menggunakan aplikasi kamera bawaan Cyanogen OS. Contoh lain, pengguna bisa melakukan pemesanan Uber lewat aplikasi kalender bawaan.
Cyanogen akan bekerja sama langsung dengan pihak pengembang hardware maupun aplikasi dan layanan. Mereka telah menyiapkan program khusus bernama MOD Ready Program guna memastikan distribusi platform ini bisa berjalan mulus dan meluas dengan cepat. Platform MOD ini akan tersedia untuk perangkat yang menjalankan Cyanogen OS 13.0 ke atas mulai bulan depan.
Buat yang masih penasaran dengan bagaimana mulusnya integrasi yang dibawa oleh platform MOD ini, silakan tonton video hands-on dari The Verge di bawah ini.
Sumber: Cyanogen.
Are you sure to continue this transaction?
processing your transaction....