'Bersekutu' Dengan Qualcomm, Cyanogen Pamerkan Branding Baru
Yoga Wisesa - 3 March 2015
Sejak terbentuknya Cyanogen Inc tahun 2013, pencipta platform CyanogenMod terus berupaya agar karya mereka kian dirilik para produsen besar. Kerja keras Cyanogen akhirnya membuahkan hasil, OS tersebut hadir resmi mentenagai OnePlus One dan merambah ke India dengan Yureka. Tapi mereka masih terus berusaha agar brand Cyanogen lebih 'merakyat'.
CyanogenMod berkembang dan populer berkat kontribusi besar komunitas developer. Dalam waktu singkat jumlah dukungan hardware dan fitur naik pesat. Namun buat konsumen biasa, nama CyanogenMod masih kental dengan kesan tech-savvy dan hacking. Cyanogen tampaknya sadar, demi mengubah persepsi khalayak, mereka terlebih dulu harus menata kembali penampilannya.
Memanfaatkan ajang Mobile World Congress 2015, Cyanogen Inc memamerkan arahan branding terkini sekaligus mengumumkan kerjasama mereka dengan Qualcomm. Logo dan website telah didesain ulang demi memberikan citra 'fresh, expansive and free'. Langkah tersebut juga merupakan bagian dari visi Cyanogen dalam menyajikan aksesibilitas dan keterbukaan, di mana mereka mencoba menggarap OS berbasis Android pesaing Google Android.
Satu hal yang hilang dari branding anyar Cyanogen adalah maskot Android. Penampilannya jadi sederhana dan elegan, didominasi warna biru muda kehijauan (cyan), serta font lebih jelas. Ia kini memang terlihat lebih baik, bersahabat dan dewasa. "Pendekatan baru ini ditujukan demi menghargai ruang, dengan bentuk huruf terpisah, memberikan logo sebuah kesan bergerak dan berenergi," jelas Cyanogen di website mereka.
Info menarik: Cyanogen Ingin "Culik" Android dari Google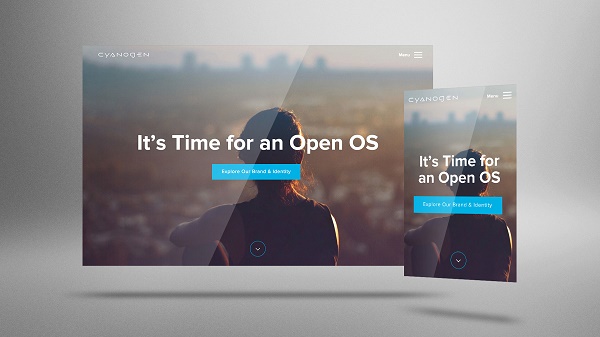 Bersamanya, Cyanogen Inc menekankan bahwa mereka percaya inovasi sesungguhnya akan terpicu dengan akses tanpa halangan serta menerobos batasan-batasan. Keterbukaan juga mempercepat pertumbuhan konten dan konteks, apalagi komunitas mobile tak hanya terdiri dari developer dan device, terdapat jutaan pengguna di sana.
Di sisi Qualcomm, fitur CyanogenMod dan elemen UI akan muncul dalam Qualcomm Reference Design (QRD). Walaupun hal itu tidak banyak berarti bagi pengguna mainstream, kolaborasi tersebut membuka jalan untuk implementasi platform besutan Cyanogen ke beberapa jenis system-on-chip Qualcomm, contohnya seri 200, 400 dan 600.
Perjanjian saat ini meliputi bundel custom Android ke sebagian besar perangkat-perangkat kelas menengah, dan ada rencana untuk memberikan keleluasaan tambahan ke developer. Apa pendapat Anda mengenai penampilan baru Cyanogen? Maukah Anda membeli perangkat berbasis Cyanogen OS ketika mereka banyak tersedia nanti?
Are you sure to continue this transaction?
processing your transaction....