Internet of Things (IoT) adalah konsep yang ideal untuk membangun sebuah smart city. Idenya dasarnya adalah, internet tidak lagi menjadi media informasi yang diakses melalui komputer atau perangkat mobile saja, tetapi juga sarana komunikasi antara perangkat-perangkat pintar yang tersebar di mana pun dan dalam wujud apapun.
Namun sebelum itu semua terjadi, tidak ada salahnya jika kita lebih dulu memulai dari rumah sendiri; mengubah rumah kita secara perlahan menjadi sebuah smart home, yang bila dijadikan teladan oleh para tetangga, dapat membentuk citra smart city sebenarnya. Untuk itu, kita bisa mengawalinya dari bagian depan, tepatnya dari pintu rumah.
Bayangkan jika pintu rumah Anda dapat terbuka dengan sendirinya saat Anda menghampirinya? Sepele memang, akan tetapi saya yakin sebagian besar orang pasti tak akan menolak jika teknologi semacam ini dikomersialkan.
Maka dari itu, mari berkenalan dengan Blueguard. Ia merupakan kunci pintu pintar yang bisa berkomunikasi dengan smartphone Android atau iPhone Anda. Tujuannya? Membukakan pintu secara otomatis ketika Anda berada di dekatnya.
Info menarik: Mencegah Tagihan Listrik Bengkak dengan Colokan Listrik Pintar D-Link Wi-Fi Smart Plug
Hal ini dimungkinkan berkat konektivitas Bluetooth 4.1 yang tertanam di dalam Blueguard. Tidak hanya itu, berkat kemampuan Blueguard menyambung ke jaringan Wi-Fi rumah, Anda bisa membuka pintu dari jarak jauh via aplikasi pendampingnya di smartphone – berguna saat, misalnya, istri Anda baru pulang dari arisan namun kelupaan membawa kunci rumah.
Bagaimana jika Anda sendiri yang lupa membawa smartphone atau Bluetooth fob milik Blueguard? Simpel, masukkan kode melalui keypad-nya. Lupa juga dengan kodenya? Well, masih ada jalan terakhir: kunci fisik untuk membuka pintu secara manual.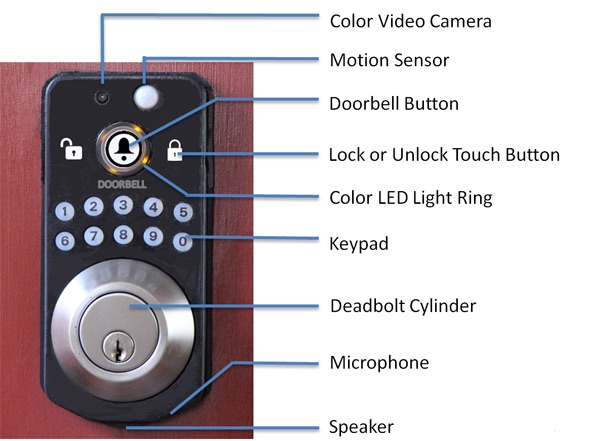 Selain sebagai kunci pintu pintar, Blueguard juga merangkap tugas sebagai bel pintu pintar. Berbekal sensor pengenal gerakan, ia dapat mendeteksi ketika ada seseorang yang menghampiri pintu rumah, lalu mengirimkan notifikasi ke smartphone Anda.
Selanjutnya, kamera yang tertanam di bagian atas Blueguard memungkinkan Anda untuk melihat siapa tamu tersebut dan langsung menyapanya dari jarak jauh – lewat video call – sebelum membukakan pintu untuknya.
Info menarik: Hive, Sistem Otomatisasi Rumah untuk Keperluan Keamanan Sekaligus Hiburan
Blueguard memanfaatkan empat buah baterai AA sebagai sumber tenaganya. Pihak pengembangnya juga menawarkan opsi baterai lithium-ion berdaya 5.400 mAh secara terpisah. Saat baterainya kritis, Blueguard akan memberikan peringatan pada pemiliknya.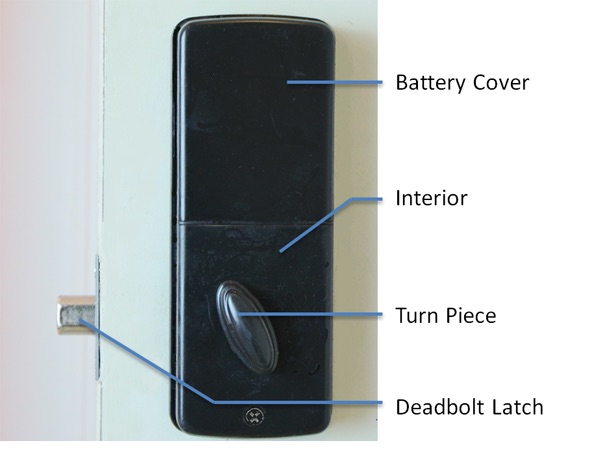 Penggunaan baterai ini juga memudahkan proses instalasi Blueguard pada pintu rumah. Tidak ada kabel yang perlu disambungkan, yang Anda butuhkan hanyalah sejumlah sekrup dan obeng untuk menambatkan Blueguard ke pintu.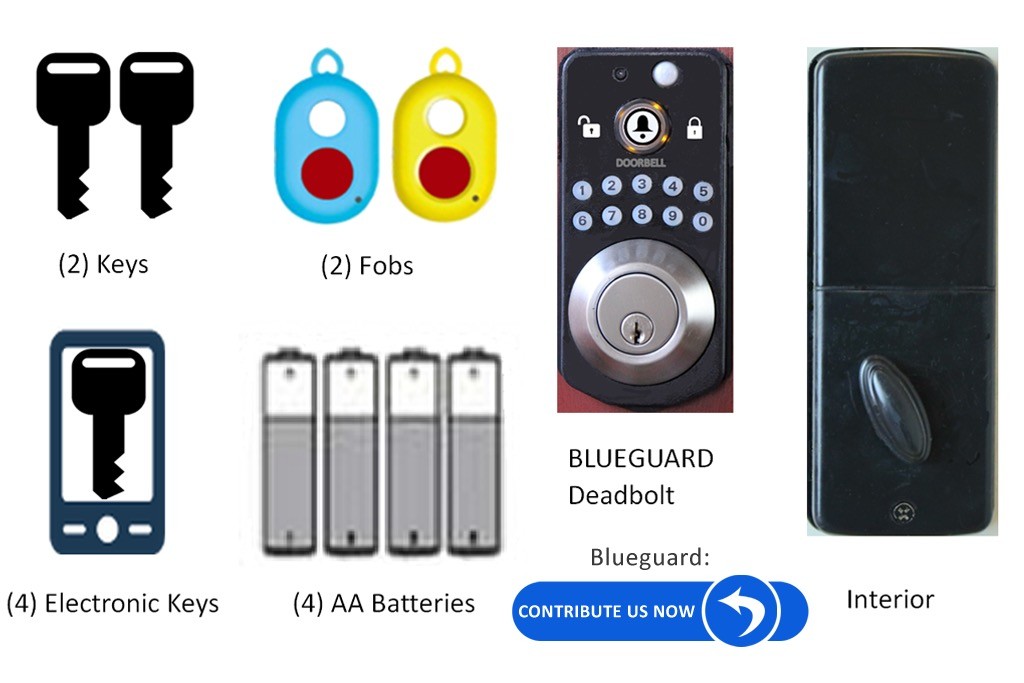 Blueguard saat ini tengah menjalani kampanye penggalangan dana di Indiegogo. Pledge terendah untuk satu paket standarnya bisa ditebus seharga $119 (± Rp 1,55 juta), dan pihak pengembangnya menawarkan opsi pengiriman internasional secara cuma-cuma untuk waktu yang terbatas.
Via: CNET.
Are you sure to continue this transaction?
processing your transaction....