Bowers & Wilkins Luncurkan TWS Pertamanya, PI7 dan PI5
Khusus PI7, charging case-nya bisa berfungsi sebagai adaptor Bluetooth
Glenn Kaonang - 22 April 2021
Pabrikan audio kenamaan asal Inggris, Bowers & Wilkins, baru saja mengungkap TWS perdananya. Bukan cuma satu, melainkan langsung dua sekaligus, yakni PI7 dan PI5. Seperti yang sudah bisa ditebak dari brand sekelas B&W, keduanya sama-sama mengusung desain yang tampak premium.
Wujud keduanya boleh serupa, tapi ada perbedaan yang cukup signifikan di antaranya. Khusus pada PI7, ia datang bersama sebuah charging case pintar yang merangkap peran sebagai adaptor Bluetooth, sehingga pengguna dapat menjadikan perangkat-perangkat non-Bluetooth sebagai sumber audio untuk PI7, atau bahkan sistem hiburan bawaan kabin pesawat sekalipun.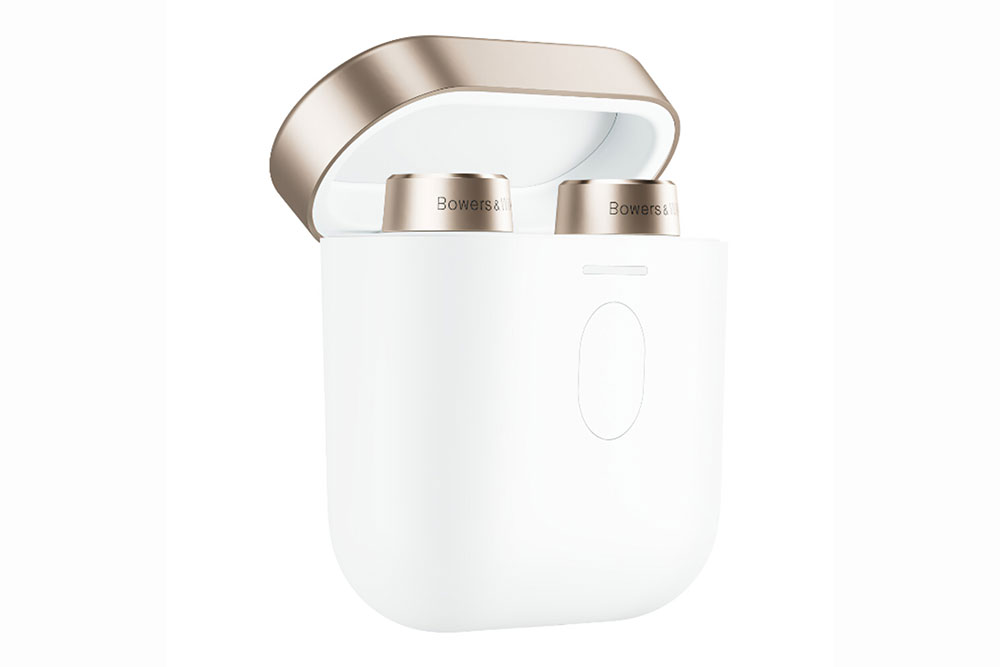 Caranya cukup dengan menyambungkan charging case menuju ke sumber audio yang diinginkan via kabel USB-C ke 3,5 mm yang termasuk dalam paket penjualan. Dari situ audio akan otomatis diteruskan ke kedua earpiece secara nirkabel. Sungguh ini merupakan kapabilitas unik yang sangat jarang ditemui di TWS lain.
Juga unik untuk PI7 adalah dukungan teknologi aptX Adaptive, yang mampu mengatur tingkat kompresi audio secara dinamis demi memastikan koneksi yang selalu stabil. Tentu saja perangkat ini juga menawarkan active noise cancellation (ANC) yang bersifat adaptif, dan total ada enam buah mikrofon yang tersematkan padanya.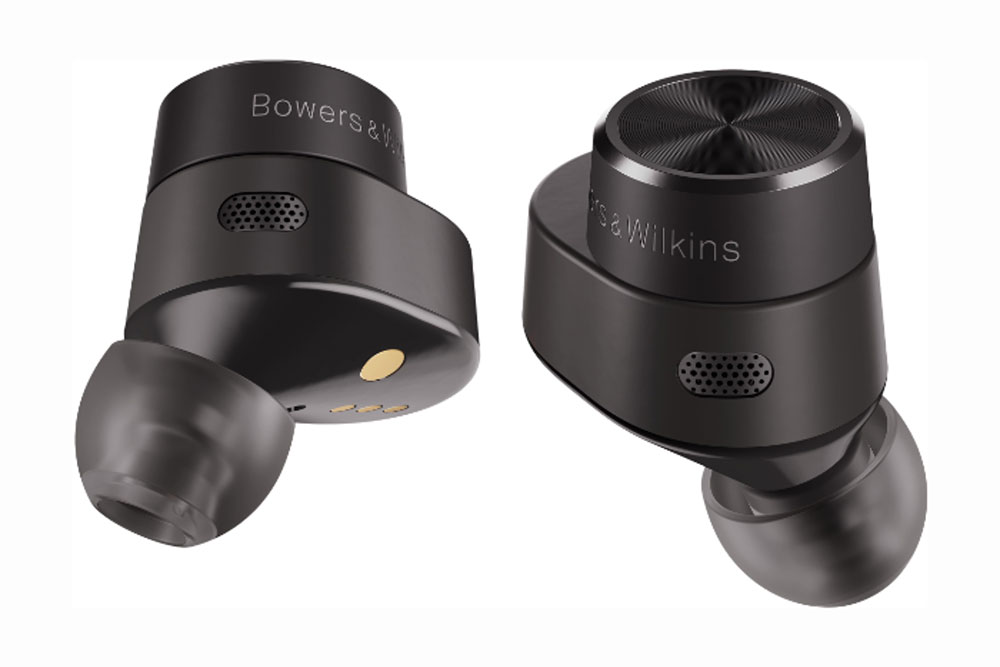 PI5 di sisi lain hanya mengemas empat mikrofon, dan ia hanya menggunakan teknologi aptX versi standar. ANC masih menjadi fitur standar pada PI5, akan tetapi charging case-nya tidak bisa merangkap peran menjadi adaptor Bluetooth seperti milik PI7 tadi.
Untuk baterainya, PI7 diyakini mampu beroperasi hingga 4 jam dalam sekali pengisian, sedangkan charging case-nya bisa menyuplai hingga 16 jam daya ekstra. PI5 sedikit lebih baik, dengan daya tahan hingga 4,5 jam, dan 20 jam untuk charging case-nya. Kedua perangkat sama-sama tahan air dan debu dengan sertifikasi IP54, dan charging case-nya sama-sama mendukung pengisian secara nirkabel.
Di Amerika Serikat, Bowers & Wilkins saat ini telah memasarkan PI7 seharga $399, sedangkan PI5 jauh lebih terjangkau dengan banderol $249. Masing-masing tersedia dalam dua warna, yakni hitam dan putih, namun khusus untuk PI7, ada aksen emas baik di unit earpiece maupun charging case-nya.
Sumber: The Verge.
Are you sure to continue this transaction?
processing your transaction....