Buat GIF Bertema Star Wars dengan Aplikasi Giphy Cam
Tersedia 6 filter resmi hasil kolaborasi dengan tim special effect Star Wars
Glenn Kaonang - 15 December 2015
Star Wars: The Force Awakens sudah tinggal hitungan hari. Tepat tanggal 18 Desember besok, para fans The Dark Side dan Light Side akan berbondong-bondong memenuhi bioskop setempat yang menayangkannya. Tentunya ada banyak hal yang bisa dilakukan sebagai persiapan; bisa dalam wujud pesta cosplay, atau kalau mau yang lebih sederhana lagi, pesta GIF.
Tim pengembang salah satu aplikasi pembuat GIF yang cukup populer di kalangan pengguna iPhone, Giphy Cam, baru-baru ini mengumumkan hasil kolaborasinya dengan tim special effect dari Star Wars: The Force Awakens. Mereka menyuguhi para fans dengan enam filter khusus yang mencakup helm Storm Trooper, Lightsaber, robot BB-8, Millenium Falcon dan animasi kecepatan cahaya.
Tiap-tiap filter ini bisa ditambatkan di atas objek apapun yang Anda tangkap menggunakan kamera, seperti yang bisa Anda lihat pada contoh di bawah. Jadi ketimbang harus berburu GIF bertema Star Wars dari internet, Anda bisa membuatnya sendiri menggunakan aplikasi ini.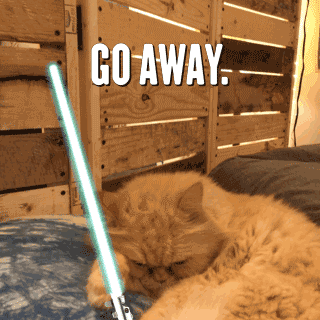 Atau seperti contoh lain di bawah, yang menurut saya bakal menjadi pengganti ideal untuk meme "Thug Life".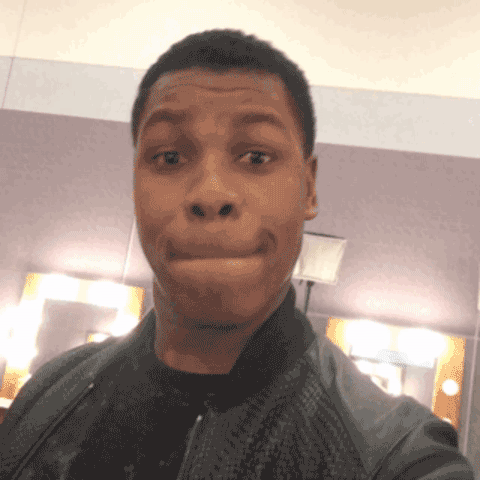 Di sisi lain, ini merupakan langkah awal Giphy dalam menyajikan konten spesial untuk komunitas pencinta GIF. Menurut pernyataan perwakilannya terhadap TechCrunch, kerja sama ini sama sekali tak melibatkan uang.
Kalau Anda merupakan fans berat Star Wars yang menggunakan iPhone, silakan unduh aplikasi Giphy Cam secara cuma-cuma langsung dari App Store.
Sumber: TheNextWeb dan TechCrunch.