Gadget
Budget Terbatas? Asus Sudah Menyiapkan Dua Laptop TUF Gaming Baru
Asus membenamkan sejumlah fitur ala laptop high-end di notebook gaming entry-level ini.
Menyaksikan pengungkapan perdana produk gaming high-end memang seru. Di sana, kita bisa melihat berbagai fitur baru yang produsen janjikan bisa meningkatkan pengalaman bermain, hingga prosedur kompleks dalam menciptakannya. Meski begitu, Asus menyadari ada banyak gamer di luar sana yang tidak memiliki modal besar. Itulah alasan diciptakannya TUF Gaming.
TUF Gaming awalnya merupakan sub-brand untuk produk motherboard Asus, yang kemudian diekspansi ke lini laptop. Sang produsen hardware asal Taiwan itu membawa sejumlah laptop The Ultimate Force Gaming ke Indonesia pada bulan Mei silam. Kemudian bersamaan dengan penyingkapan Zephyrus S dan Strix Scar II GL704 minggu lalu, Asus juga memperkenalkan dua varian TUF Gaming anyar, terdiri dari FX505 serta FX705.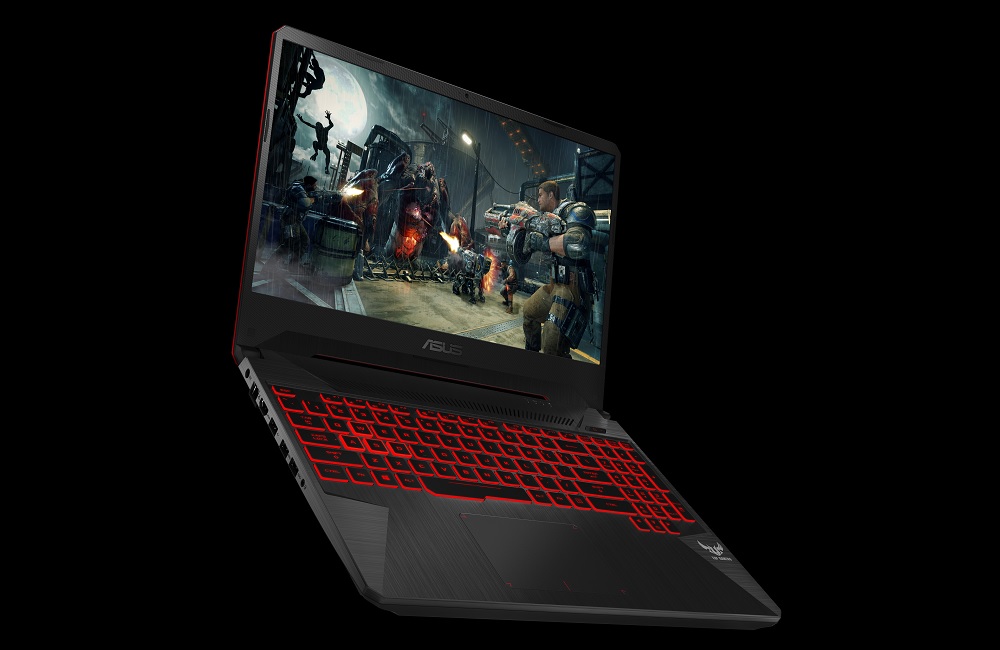 Seperti tradisi Asus dalam merancang laptop gaming-nya, perbedaan penampilan antara kedua model ini terletak pada ukuran layarnya. FX505 mengusung panel seluas 15,6-inci, sedangkan FX705 merupakan tipe 17,3-inci. Keduanya menghidangkan resolusi 1080p, dan menariknya, Asus turut mengadopsi teknologi display yang terdapat pada notebook lebih high-end: refresh rate 144Hz.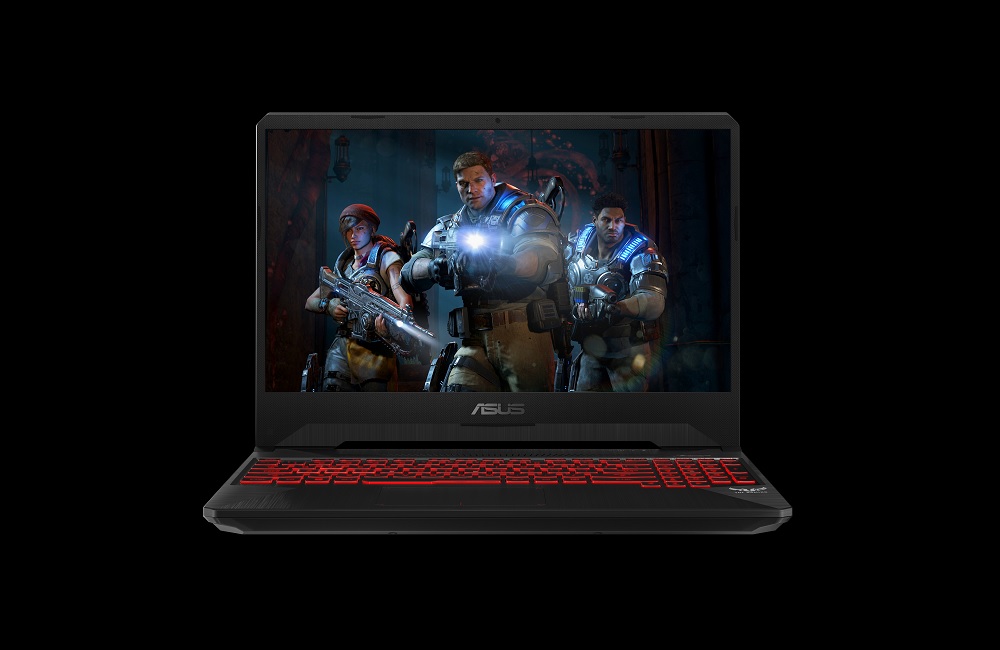 Layar laptop kabarnya mampu mereproduksi warna secara presisi karena sanggup menyuguhkan 'seluruh' color gamut sRGB dan menampilkan gambar secara tajam meski Anda melihat panel dari sisi samping (walaupun ada kemungkinan display di TUF Gaming bukanlah tipe IPS tulen). Panel tersebut dibekali lapisan anti-glare serta mengusung desain bingkai 'NanoEdge' yang lebih tipis.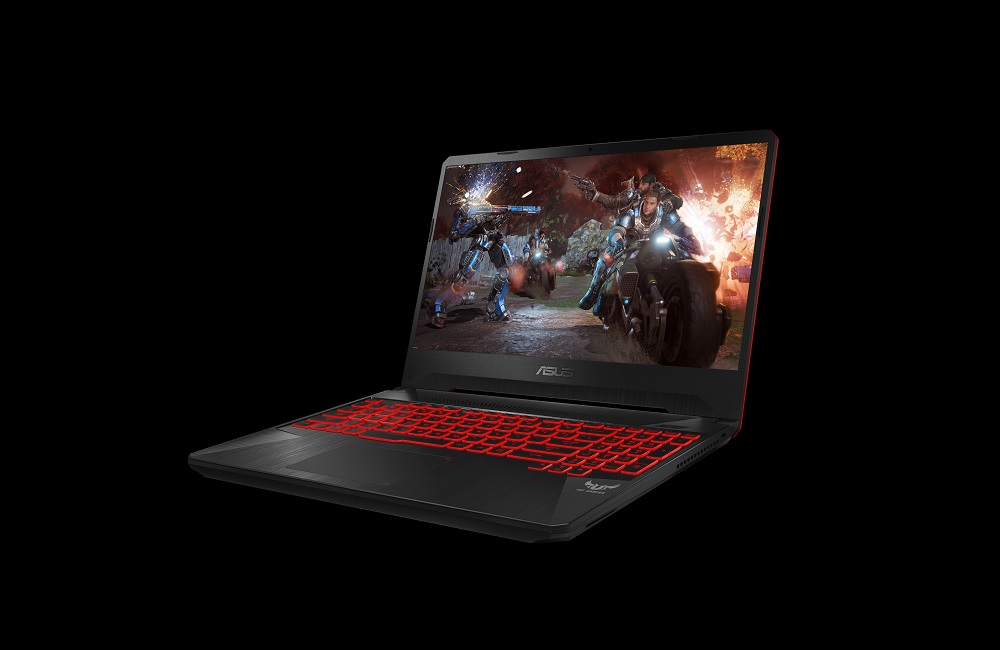 Salah satu aspek yang jadi andalan di TUF Gaming FX505 dan FX705 adalah ketangguhan konstruksi tubuhnya. Notebook tersebut telah memperoleh sertifikasi daya tahan kelas militer MIL-STD-810G. Lalu karena tubuhnya tidak terlalu tipis, Asus punya keleluasaan dalam membenamkan keyboard ber-backlight dengan jarak key travel 1,8mm - membuatnya nyaman untuk ber-gaming karena tidak terlalu dangkal namun tetap ringan ketika digunakan mengetik.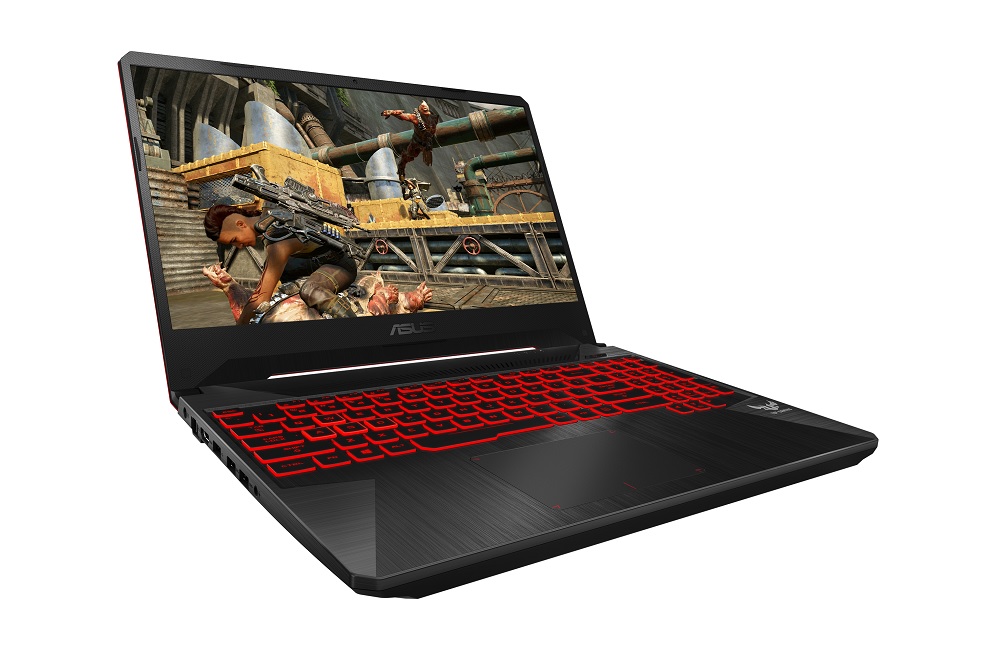 Sebagai 'reaktor' dari laptop gaming entry-level ini, Asus membenamkan prosesor Intel Core generasi kedelapan dengan opsi hingga i7-8750H dan kartu grafis Nvidia GeForce GTX 1060, lalu memadunya bersama memori RAM DDR4 sampai 32GB serta penyimpanan berbasis SSD PCIe NVMe 512GB. Buat konektivitas, di sana ada Wi-Fi 2x2 MIMO 802.11ac Wave 2 - menjanjikan kecepatan transfer data mencapai 1,74Gbps, atau Anda bisa menggunakan kabel LAN yang terpercaya.
Saat artikel ini ditulis, Asus belum mengabarkan kapan tepatnya TUF Gaming akan tersedia dan berapa harganya. Berdasarkan desas-desus yang beredar di internet, produk boleh jadi mulai dipasarkan di bulan September nanti. Lalu untuk harganya, saya cukup yakin ia dibanderol di bawah varian ROG Strix.
Are you sure to continue this transaction?
processing your transaction....