Bugatti Singkap Divo, Supercar Bertenaga 1.479HP yang Didesain Untuk Melahap Tikungan
Dalam sesi uji coba di sirkuit Nardò, Divo lebih cepat delapan detik dibanding Chiron.
Yoga Wisesa - 27 August 2018
Sebagai penerus Veyron, Bugatti meramu Chiron dengan spesifikasi yang lebih beringas. Realisasi dari konsep 'Vision Gran Turismo' itu menyimpan 1.479-tenaga kuda dan dapat menyentuh 100km/jam hanya dalam 2,4 detik, sehingga Bugatti harus membatasi kecepatannya di 420km/jam karena alasan keselamatan: belum ada ban yang bisa bertahan saat Chiron melaju di atas tingkatan itu.
Dan saat kita mengira Chiron merupakan kreasi paling liar dari perusahaan otomotif asal Perancis tersebut, Bugatti Automobiles menyingkap Divo di acara The Quail: A Motorsports Gathering yang berlokasi di Monterey, Kalifornia. Namanya diambil dari pembalap legendaris Albert Divo, pemenang dua kali Targa Florio, Divo difokuskan pada aspek kelincahan dan kemampuan melahap tikungan.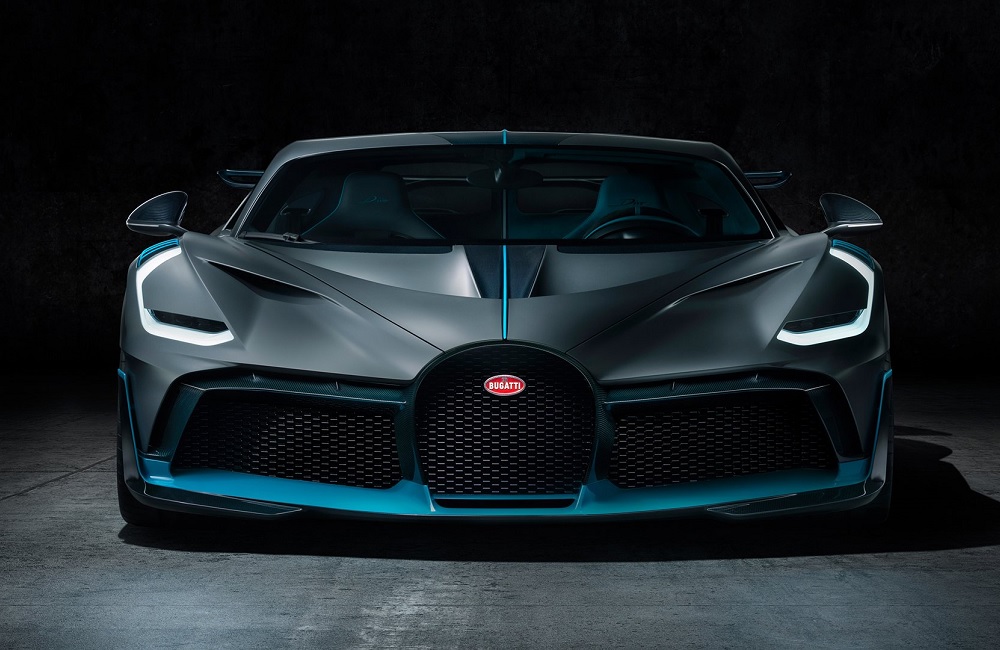 Penampilan Bugatti Divo memang tampak lebih ganas dibanding Chiron. Tubuhnya mempunyai lebih banyak sudut dan lekukan - seperti versi Bugatti dari Batmobile. Sang produsen punya alasan kuat dalam mengambil arahan desain seperti ini, yaitu demi mengoptimalkan faktor aerodinamis serta tekanan ke bawah ketika kendaraan melaju di kecepatan tinggi.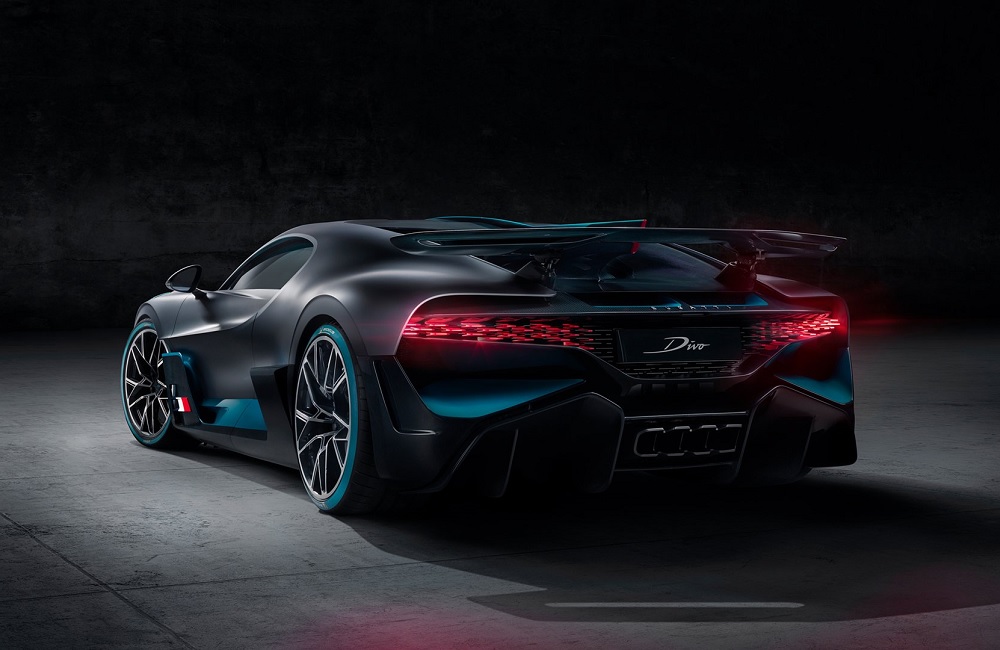 Pernak-pernik super-detail di tubuh Divo merupakan bagian kompleks dari sistem aerodinamika kendaraan. Bagian cover depan dilengkapi dengan lubang agar tidak ada area yang memotong aliran udara sekaligus sebagai cara mendongkrak efisiensi aspek aerodinamisnya. Lalu sistem pengereman juga didinginkan oleh empat sumber udara secara independen, diarahkan langsung ke cakram.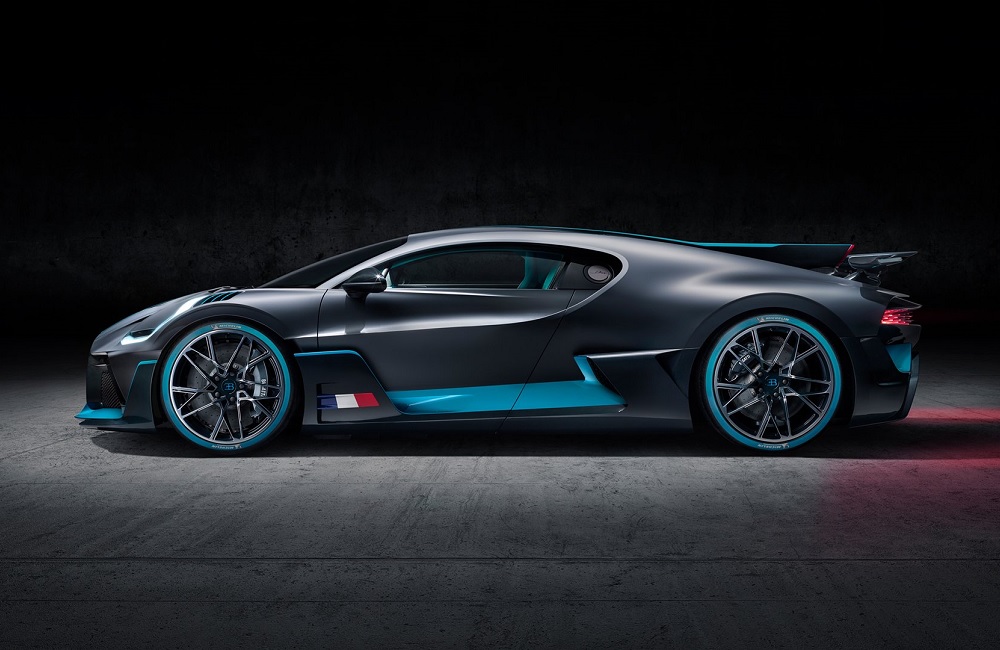 Hasil dari penyempurnaan tim pada aspek rancangan Divo meliputi: bobot 35-kilogram lebih ringan dengan downforce 90-kilogram lebih tinggi dibanding Bugatti Chiron, lalu gaya akselerasi lateral didongkrak naik ke 1,6g. Mengusung mesin W16 delapan liter, Divo mampu menghasilkan tenaga setara Chiron serta  melesat di kecepatan maksimal 380-kilometer per jam.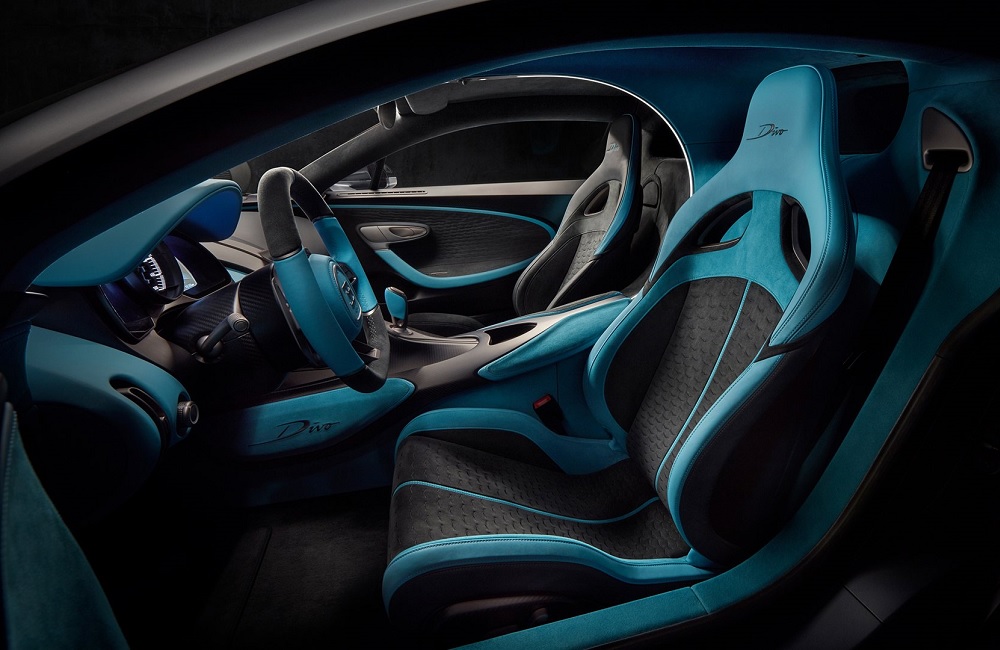 Angka top speed-nya memang berada di bawah Chiron. Tapi seperti yang saya bilang sebelumnya, Bugatti Divo dispesilisasikan untuk lintasan berkelok. Teknisi Bugatti melakukan modifikasi besar-besaran pada bagian chassis dan suspensi. Hasilnya sama sekali tidak mengecewakan: dalam uji coba di atas sirkuit Nardò - berlokasi di selatan Itali - Divo berhasil menyelesaikan lap delapan detik lebih cepat dari Chiron.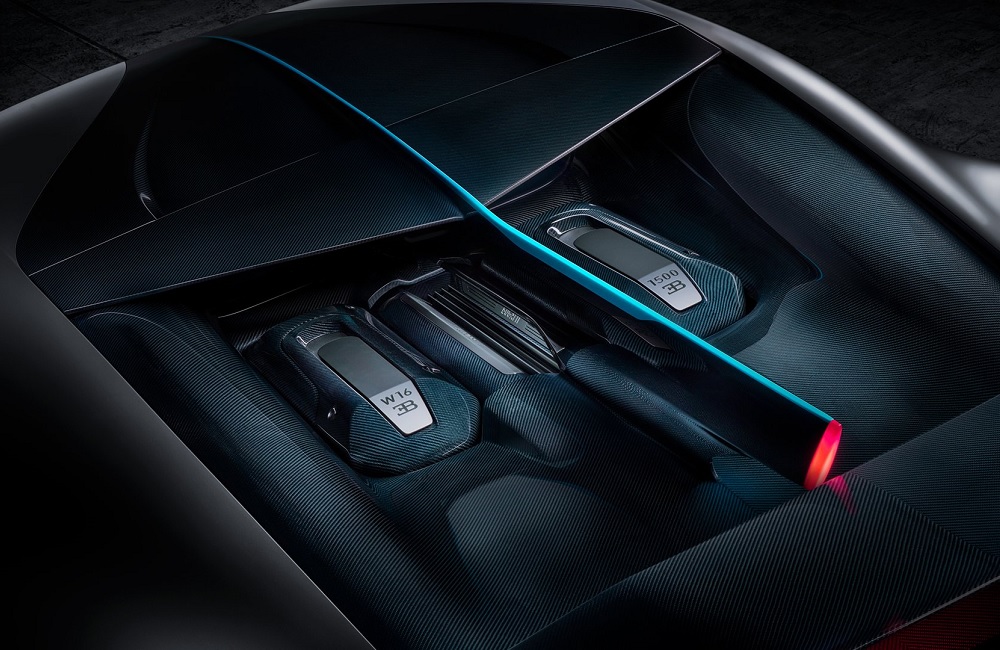 Segala kecanggihan ini memang menuntut uang yang tidak sedikit. Satu unit Bugatti Divo dibanderol seharga € 5 juta 'saja' atau kisaran US$ 5,81 juta. Dan berbeda dari mobil-mobil eksperimental, Divo telah mendapatkan izin untuk turut ke jalan. Namun bahkan jika Anda punya modal sebesar itu, kabar buruknya, seluruh 40 unit Divo yang Bugatti sediakan sudah habis terjual.
Sumber: Bugatti.
Are you sure to continue this transaction?
processing your transaction....