Keindahan Panorama Candi Borobudur Sudah Bisa Dinikmati di Google Street View
Bambang Winarso - 28 September 2015
Pemandangan menakjubkan Candi Borobudur sekarang bisa dinikmati di Google Maps melalui potret Street View. Hal ini secara resmi diumumkan oleh Google kemarin, 27 September 2015 yang bertepatan dengan hari pariwisata dunia.
Dalam keterangan tertulis yang diterima redaksi TRL, Shinto Nugroho, Head of Public Policy & Government Relations, Google Indonesia mengatakan, "Misi Google adalah untuk mengorganisasi informasi dunia, membuatnya mudah diakses dan bermanfaat bagi semua orang. Dengan menghadirkan gambar Street View Borobudur dan kisah sejarah di Cultural Institute untuk pertama kalinya, kami berharap ini bisa membantu pelestarian budaya dan sejarah bagi generasi penerus bangsa, dan menginspirasi lebih banyak orang di Indonesia dan seluruh dunia untuk mengunjungi dan mengapresiasi warisan budaya bangsa kita."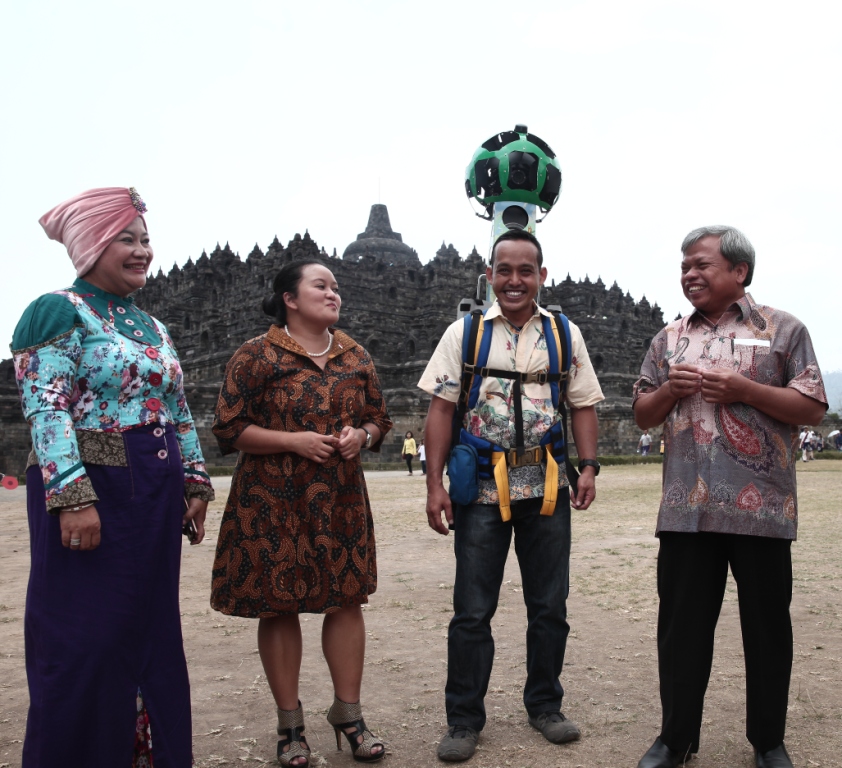 Ada sedikitnya 10 candi di sekitar Borobudur yang juga diabadikan oleh Google. Memungkinkan siapapun dari belahan dunia manapun untuk dapat mengagumi warisan budaya asli Indonesia ini.
Guna menghantarkan pengetahuan yang lebih detail mengenai budaya dan peninggalan sejarah kepada masyarakat luas, di kesempatan ini Google juga meluncurkan Google Cultural Institute yang akan menjadi wadah bagi seluruh masyarakat di dunia untuk mempelajari budaya dan sejarah candi Borobudur dan candi lainnya secara mendalam.
Info Menarik:[Tutorial] Jelajah Sudut Kota-Kota Besar di Indonesia Dengan Google Street View
Di layanan Google Cultural Institute ini pengguna setidaknya dapat menemukan 200 artefak Taman Wisata Candi Borobudur, Prambanan, dan Ratu Boko, serta Museum Nasional Indonesia. Tambahannya, pengguna juga bisa mempelajari sejarah peninggalan budaya tersebut lewat 9 eksebisi yang sudah tersedia hari ini.
Tidak hanya candi Borobudur, di momen yang sama Google juga merilis foto Street View untuk empat kota besar lainnya, dua di antaranya adalah Lombok dan Lampung. Menghadirkan potret panorama 360 derajat tempat-tempat strategisi di kota-kota tersebut. Memberikan akses mudah kepada masyarakat untuk mengenal lebih jauh budaya nusantara yang unik melalui internet, tanpa harus datang secara langsung.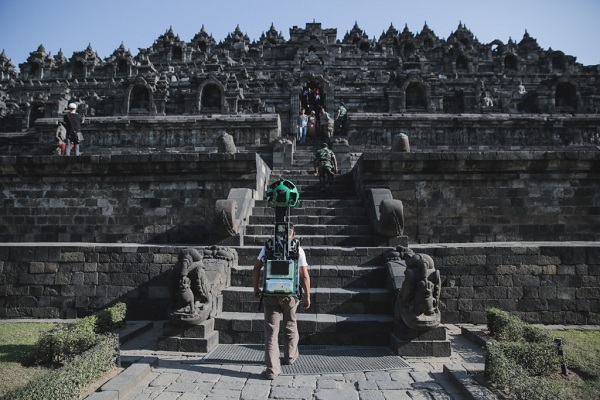 "Inisiatif ini akan membawa lebih banyak orang menghargai keindahan alam dan kultur Indonesia. 70% dari wisatawan memulai perjalanan mereka dengan melakukan pencarian di Internet, terutama melalui Google, maka peta digital ini akan memberi kemudahan bagi wisatawan dalam dan luar negeri untuk menemukan destinasi terbaik yang kita miliki, dimulai dari Borobudur," tambah Arief Yahya, M.Sc., Menteri Pariwisata, Republik Indonesia.
Penasaran seperti apa jadinya? Intip di Google Street View atau Google Cultural Instititue.
Are you sure to continue this transaction?
processing your transaction....