Capcom Umumkan Segala Info Penting Mengenai Monster Hunter: World PC
Termasuk tanggal rilis, daftar kebutuhan hardware, serta detail mengenai fitur baru.
Yoga Wisesa - 10 July 2018
Meski sempat ada kekhawatiran terkait arahan baru Capcom, peluncuran Monster Hunter: World di PS4 dan Xbox One ternyata lebih baik dari dugaan sebelumnya. Gamer memuji sang developer karena berhasil membuat ARPG ini mudah diakses oleh pemula dan mereka yang kurang familier dengan seri Monster Hunter tanpa mengorbankan faktor gameplay favorit fans.
Namun pelepasan Monster Hunter: World memang masih belum sempurna karena versi PC-nya belum tersedia. Setelah daftar kebutuhan sistem yang diubutuhkan buat menjalankan game di Windows sempat bocor beberapa hari silam, Capcom akhirnya mengungkap segala informasi resmi terkait Monster Hunter: World PC; termasuk tanggal peluncuran, detail konten, serta fitur khusus versi PC.
Kabar paling menggembirakan dari pengumuman Capcom ini adalah, ternyata Monster Hunter: World PC tiba lebih cepat dari agenda awal sang developer Jepang. Di bulan Januari silam, penjelasan produser Ryozo Tsujimoto mengindikasikan bahwa pelepasan permainan ini akan jatuh pada bulan September. Alasan mengapa perilisan versi PC lebih lambat dari console ialah karena Capcom butuh waktu lebih lama untuk memolesnya.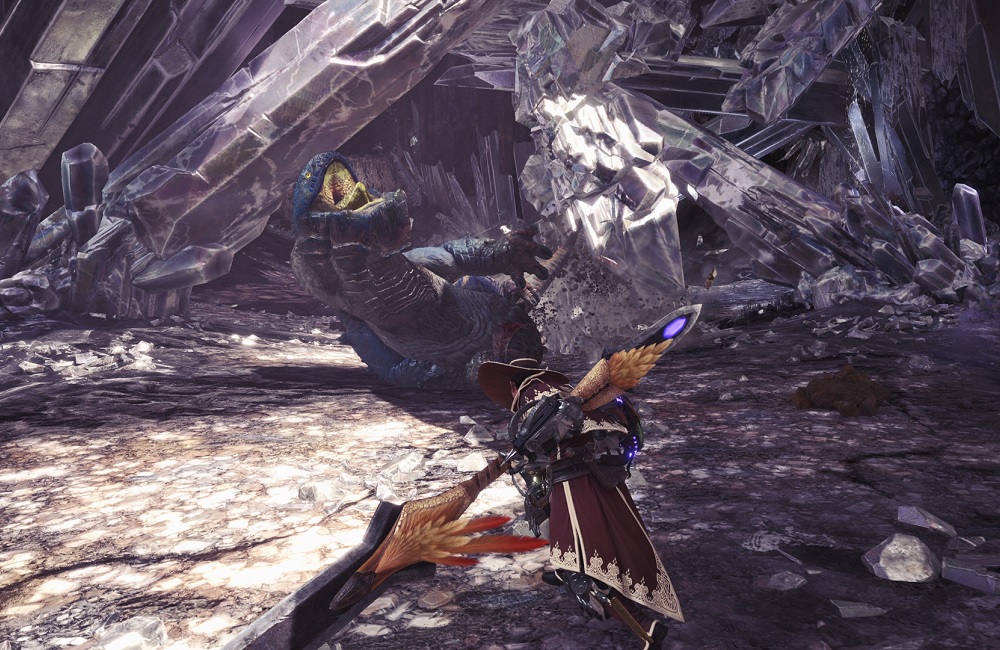 Monster Hunter: World PC kabarnya akan menyuguhkan segala konten yang ada di versi console. Dan di waktu ke depan, update dan sejumlah perbaikan diberikan secara berangsur-angsur, lalu 'jadwal' The Event Quest di PC akan berbeda dari platform lainnya. Capcom menegaskan bahwa gamer Monster Hunter: World PC hanya bisa bermain dengan sesamanya - ia belum mendukung fitur cross-platform play.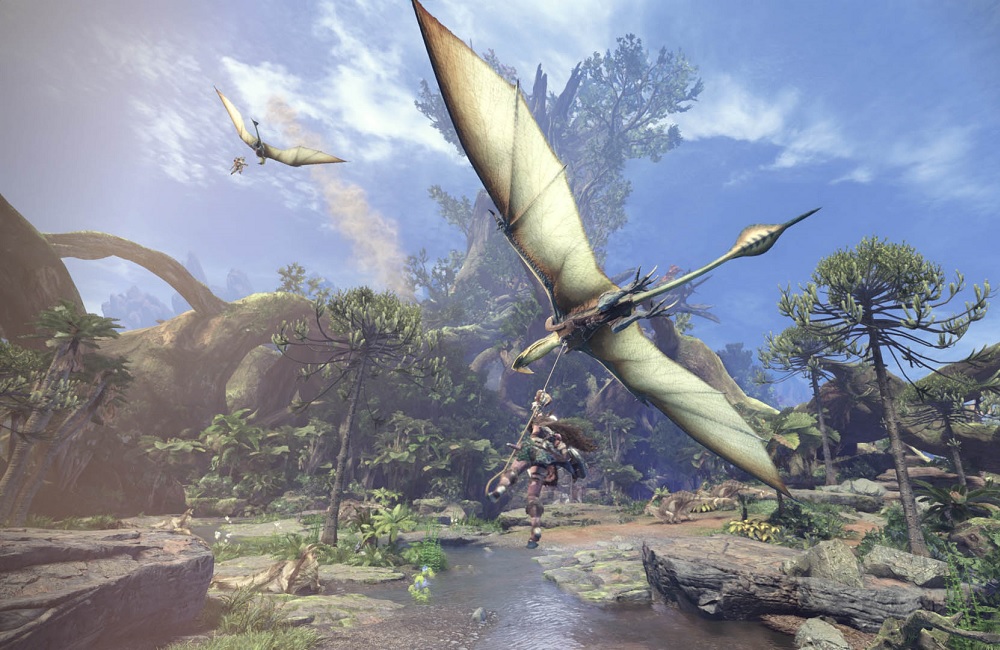 Capcom tentu saja tidak mau mengecewakangamer PC yang umumnya cukup menuntut. Di game-nya nanti, Anda dipersilakan untuk mengustomisasi efek visual dan setting grafis, dari mulai resolusi, frame rate, V-Sync hingga opsi yang lebih teknis semisal anti-aliasing serta ambient occlusion - dapat diakses dengan memilih 'Advanced Graphics Setting'.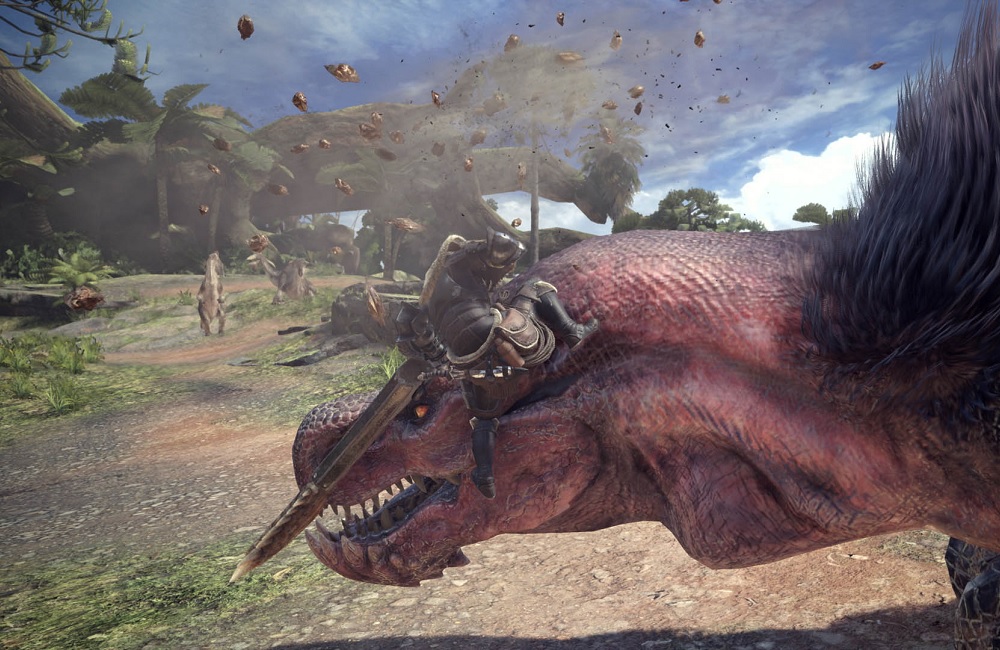 Anda juga tidak perlu khawatir jika terbiasa bermain menggunakan keyboard dan mouse. Bagian menu sudah dimodifikasi agar pemain bisa mudah mengakses sejumlah perintah dan shortcut, termasuk pada bagian menu radial. Seluruh elemen di sana tentu saja dapat Anda konfigurasi sesuka hati.
Berikut adalah daftar kebutuhan hardware Monster Hunter: World PC. Seperti biasa, terbagi dalam dua kategori.
Minimal
Sistem operasi: Windows 7, 8, 8.1, 10 64-bit
Prosesor: Intel Core i5-4460 3,2GHz atau AMD FX-6300
Kartu grafis: Nvidia GeForce GTX 760 atau AMD Radeon R7 260x 2GB
Memori RAM: 8GB
Penyimpanan: 20GB atau lebih
Kartu suara: DirectSound DirectX 9.0c atau terbaru
Catatan: setup ini memungkinkan PC menjalankan game di 1080p/30fps di 'low'
Rekomendasi
Sistem operasi: Windows 7, 8, 8.1, 10 64-bit
Prosesor: Intel Core i7-3770 3,4GHz atau Intel Core i3-8350 4GHz atau AMD Ryzen 5 1500X
Kartu grafis: NVIDIA GeForce GTX 1060 3GB atau AMD Radeon RX 570X 4GB
Memori RAM: 8GB
Penyimpanan: 20GB atau lebih
Kartu suara: DirectSound DirectX 9.0c atau terbaru
Catatan: game akan berjalan di 1080p/30fps di 'high'
Di Windows PC, Monster Hunter: World akan didistribusikan lewat platform Steam. Game bisa dimainkan pada tanggal 9 Agustus 2018 nanti, dan bagi gamer yang melakukan pre-order sekarang, mereka akan mendapatkan satu set armor Origin serta jimat 'Fair Wind' yang bisa menambah kekuatan serangan.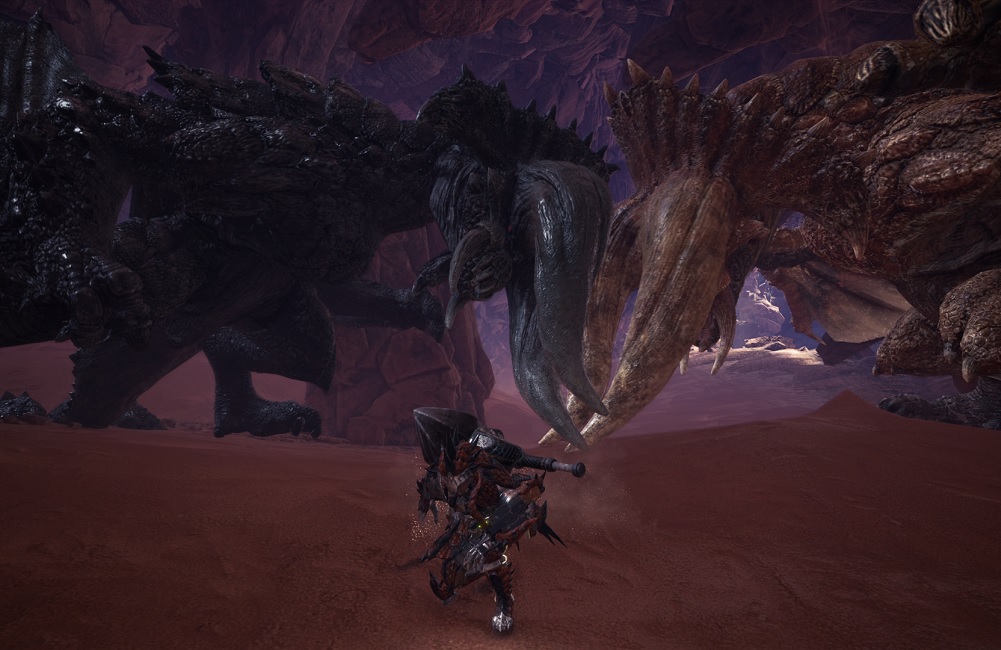 Are you sure to continue this transaction?
processing your transaction....