Cara Backup Aplikasi Android Dengan Astro File Manager
Bambang Winarso - 5 November 2014
Membuat backup aplikasi Android di perangkat yang Anda miliki adalah sebuah keharusan, khususnya bila Anda berencana untuk melakukan tweak atau modifikasi misalnya root. Bahkan jika tidak pun sangat disarankan untuk mem-backup aplikasi Android guna mencegah hal-hal yang tidak diinginkan.
Oke, di tips ini kita akan membahas cara backup aplikasi Android memanfaatkan alat bantu berupa aplikasi. Pilihan saya jatuh ke Astro File Manager. Tidak ada alasan tertentu mengapa memilih aplikasi ini, kebetulan saja dapat rekomendasi dari Play Store.
Lanjut ya, pertama install dulu aplikasi Astro File Manager di perangkat Anda melalui Play Store.
Info Menarik: Mainkan Big Hero 6: Bot Fight di Perangkat Mobile Anda
Setelah ter-install, kembali ke home screen dan tap shortcut aplikasi Astro File Manager.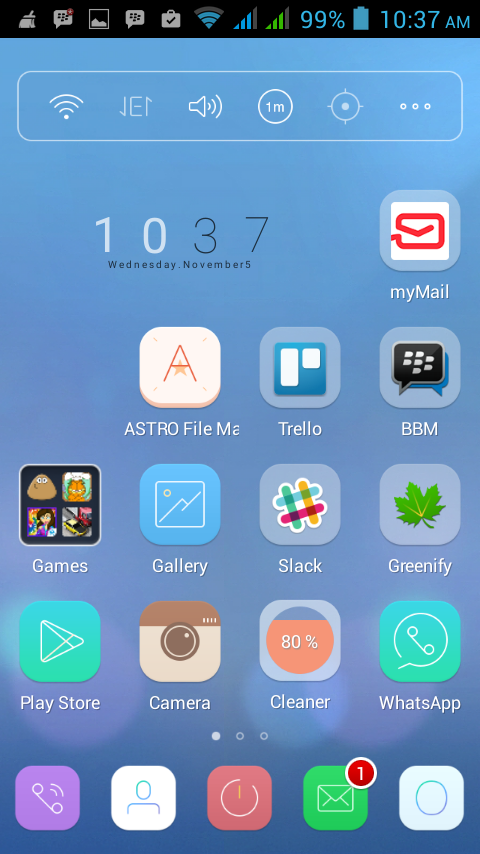 Saat pertama kali dijalankan, aplikasi akan meminta persetujuan Anda terlebih dahulu. Seperti gambar berikut ini kurang lebih, jika tak ada masalah bagi Anda maka tap opsi Accept.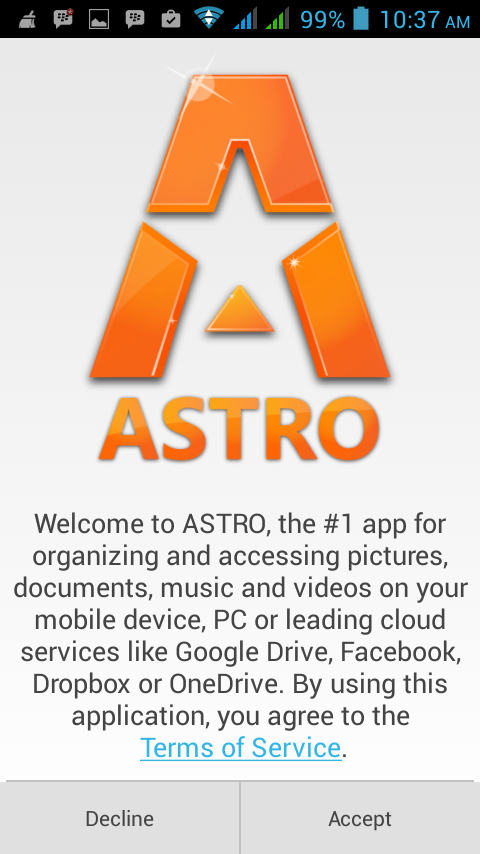 Kemudian tap opsi Next atau langsung ke aplikasi dengan men-tap opsi Go to App.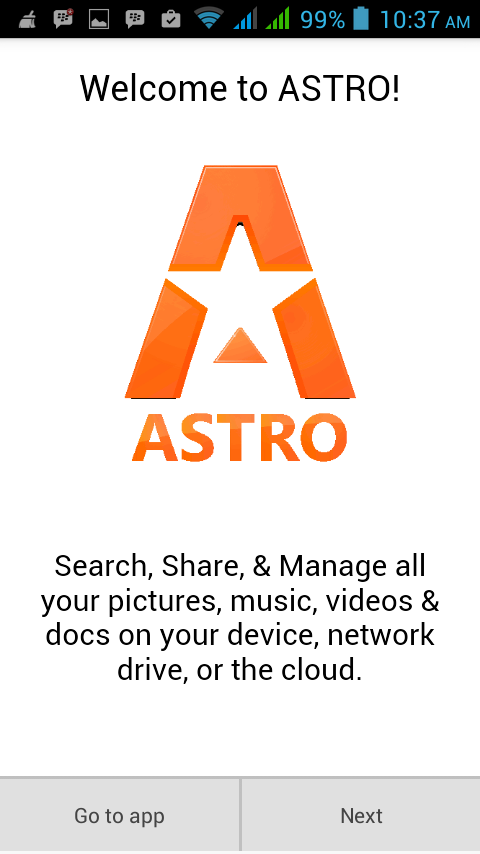 Info Menarik: MSI Umumkan GT80 Titan, Gaming Notebook 'Raksasa' Pertama Dengan Keyboard Mekanik
Atau tetap ke Next sampai ke jendela terakhir dan Anda melihat menu Go to App.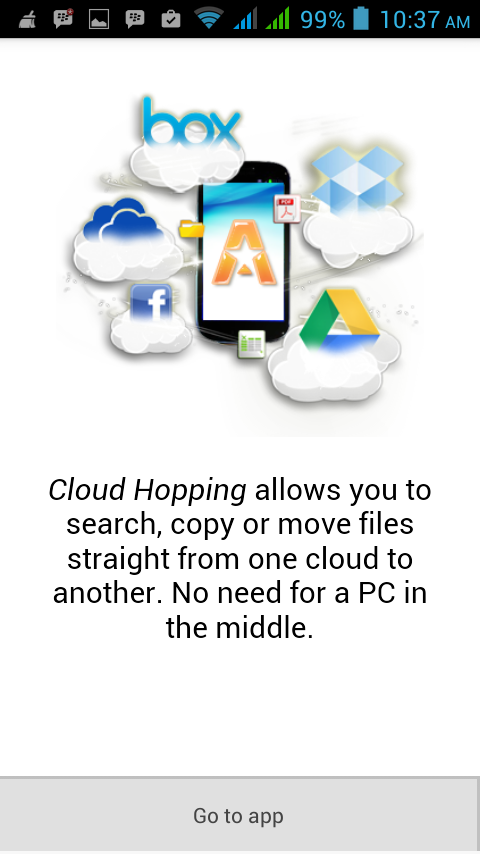 Berikutnya tap menu pilihan yang berupa ikon martil dan kunci membentuk tanda silang, letaknya di sudut kiri bawah tatap muka aplikasi.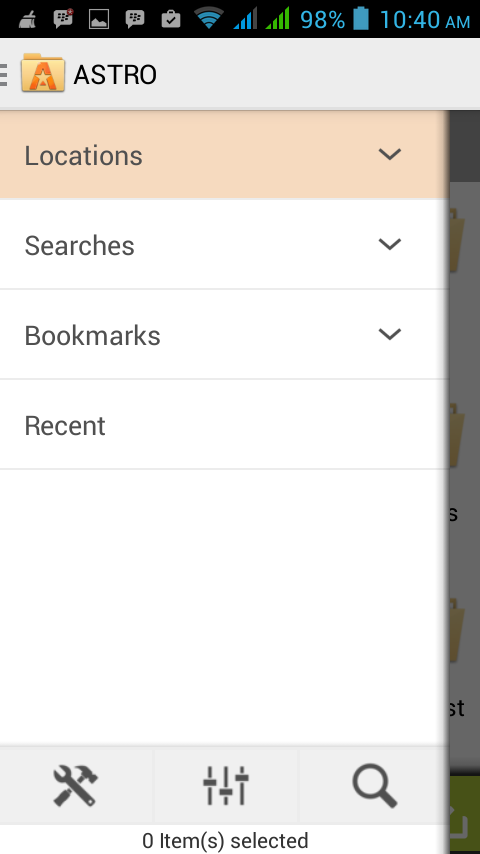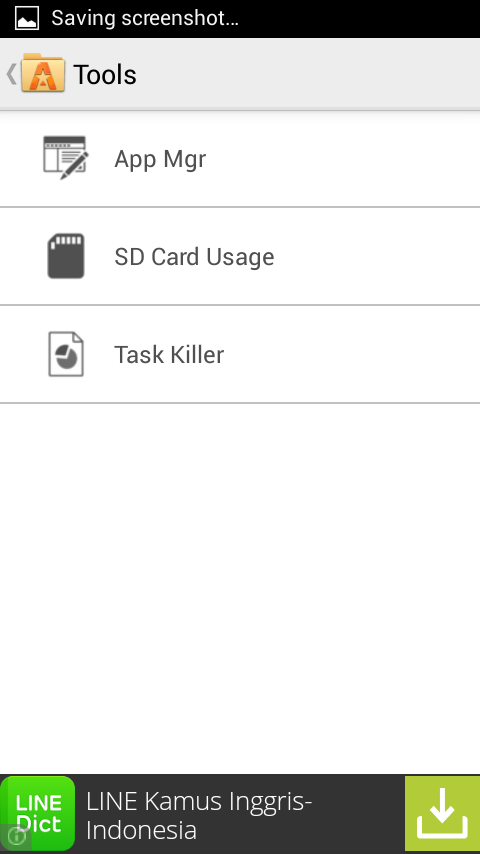 Di menu tab Installed Apps Anda akan temukan daftar aplikasi yang sudah terpasang di perangkat Anda. Untuk mem-backup aplikasi-aplikasi tersebut, tandai boleh beberapa yang menurut Anda paling penting atau semua. Setelah ditandai tap tombol Backup.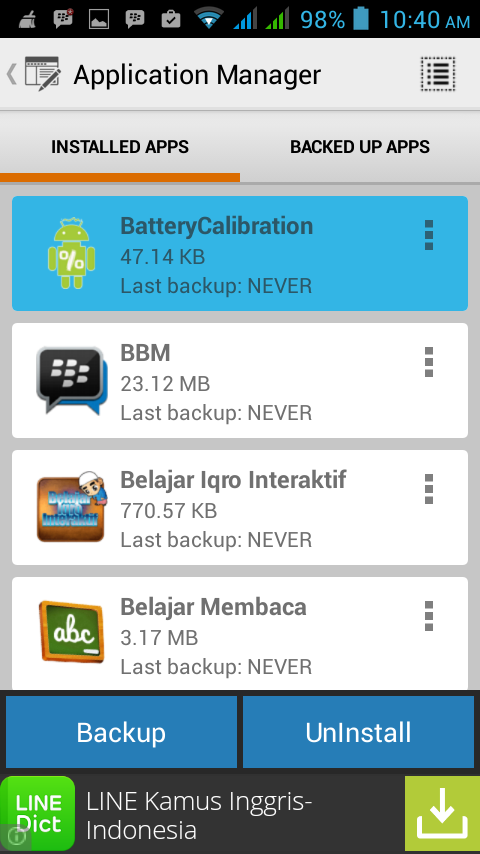 Info Menarik: Cara Mengganti Tema di Perangkat Android
Apabila backup sudah dibuat, maka otomatis aplikasi cadangan tersebut akan tersimpan di tab Backed Up Apps di sebelah dari tab pertama (Installed Apps). Apabila sesuatu hal terjadi dan mengakibatkan aplikasi tersebut hilang, maka Anda tinggal menandai dan memasang kembali dengan cara yang sangan mudah. Tap saja tombol Install dan tunggu prosesnya.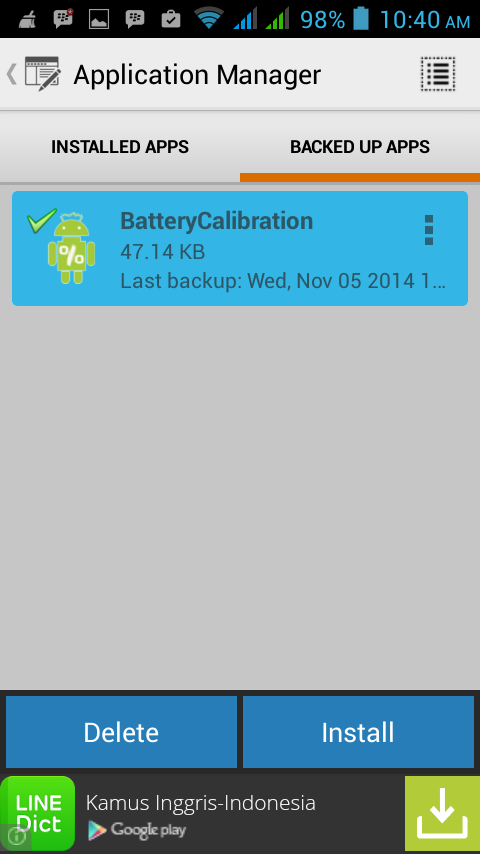 Cara backup aplikasi Android yang paling mungkin dilakukan memang dengan menggunakan aplikasi pihak ketiga. Google memang menyediakan sinkronisasi data di layanan mereka, tapi dari pengalaman tidak sepenuhnya bekerja dengan baik, sehingga saat Anda membeli perangkat baru data aplikasi akan tetap hilang bila tidak di-backup dengan cara seperti ini.
Perlu juga saya ingatkan untuk menyimpan hasil backup, letaknya di memori eksternal – Backups. Jangan sampai folder tersebut hilang. Jadi simpan di memori tersebut dan jika memungkinkan buat salinan di layanan cloud.
Thank you for Reading DailySocial.id
Starting at less than Rp 5.000/Day. You get unlimited access to DailySocial.id