[Panduan Pemula] Cara Convert Dokumen Word ke PDF Langsung dari Microsoft Word 2007
Dua cara mudah mengubah dokumen Word ke PDF
Bambang Winarso - 1 August 2020
Di artikel cara convert dokumen word ke PDF sebelumnya (ini dan ini) kita menggunakan aplikasi sebagai bantuan. Bagi sebagian orang cara itu dianggap ribet, kuno. Pendapat itu tidak sepenuhnya salah, karena sebenarnya kita memang bisa membuat dokumen PDF bermodalkan program Office 2007 yang saya yakin semuanya punya.
Artinya dengan cara ini kita tidak lagi membutuhkan aplikasi pihak ketiga, addon atau aplikasi online. Membuat dokumen PDF bisa langsung dilakukan dari Microsoft Word 2007. Begini caranya.
Pertama-tama unduh dahulu addon untuk Save as PDF dari situs resmi Microsoft. Klik Download dan lanjutkan proses unduhannya. Untuk Word versi 2010 Anda tidak perlu lagi menguduh addon ini.

Setelah selesai diunduh sekarang klik dua kali dan pasang addon di komputer Anda. Pastikan Microsoft Word dalam kondisi tertutup. Beri tanda centang pada license term kemudian klik Continue dan biarkan addon dipasang oleh sistem.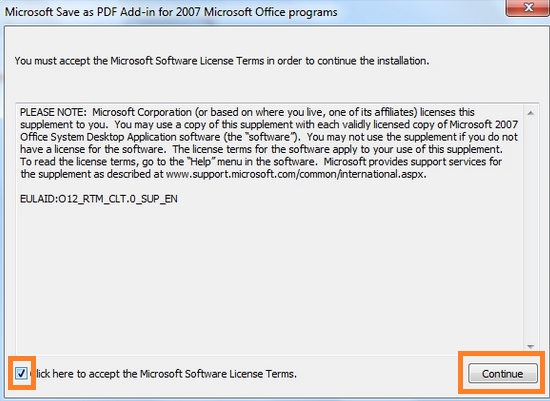 Sekarang silahkan buka dokumen word yang hendak dikonversi ke PDF. Kemudian klik Office Button - Save As - PDF.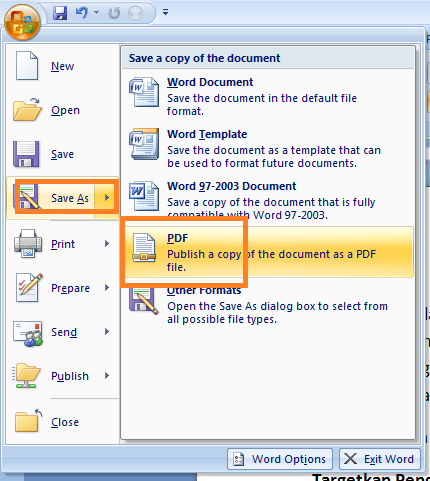 Pilih lokasi tujuan konversi, lalu beri nama untuk dokumen tersebut atau biarkan dengan nama yang sama, dan terakhir klik tombol Publish.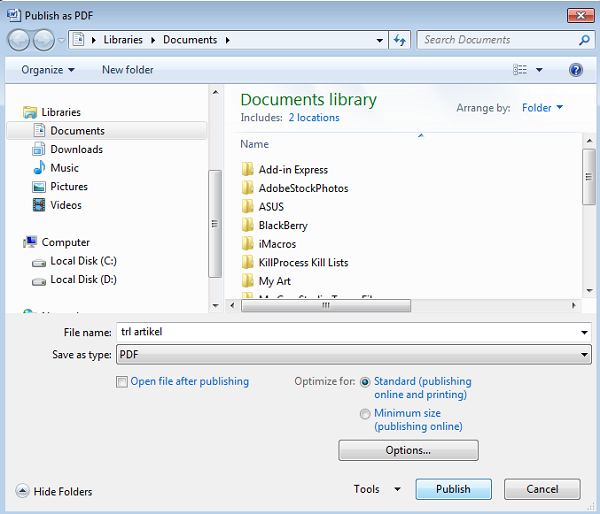 Setelah selesai sekarang coba buka folder tempat Anda menyimpan dokumen PDF tadi. Nah, ini dia hasilnya, dokumen PDF sudah berhasil dibuat.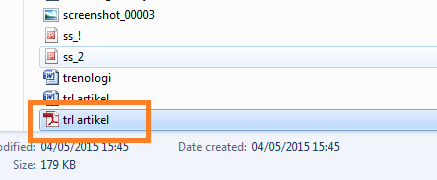 Sangat mudah dan tidak perlu tambahan aplikasi, selanjutnya meng-convert dokumen word ke PDF bisa dilakukan langsung dari Microsoft Office 2007.
Cara Mengubah Dokumen Word ke PDF Online
Selain mengonversi dokumen Word ke PDF dalam perangkat lunak Microsoft Word 2007, Anda dapat memilih cara yang lebih baik, misalnya dengan menggunakan aplikasi konverter Word to PDF online.
Ada banyak platform yang menawarkan utilitas ini untuk memudahkan  Anda, karena hanya butuh beberapa detik untuk memproses file dan mengonversi formatnya ke dalam PDF.
Anda dapat menemukan salah satu alat konverter Word to PDF terbaik dengan mengakses https://www.duplichecker.com/id/word-to-pdf.php. Platform ini menyediakan tool yang menghasilkan konversi berkualitas tinggi dalam waktu singkat.
Untuk menggunakan konverter Word to PDF ini, Anda tidak harus melalui prosedur pendaftaran dan login yang rumit. Segera setelah Anda mengakses tautan ini, Anda akan menemukan opsi unggah yang dapat Anda klik untuk menelusuri file dari penyimpanan perangkat.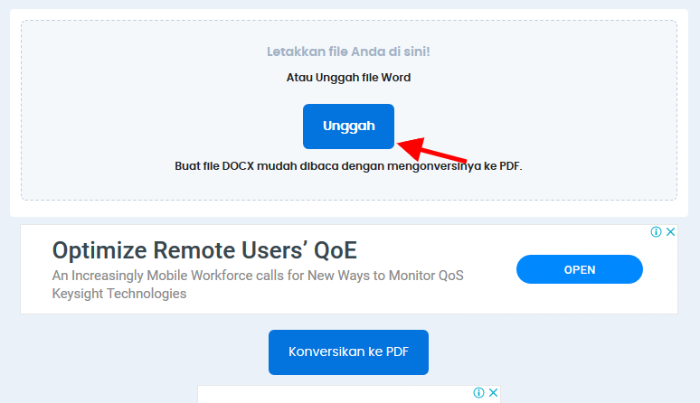 Setelah itu, Anda dapat mengklik tombol Konversikan ke PDF dan tunggu selama 5 detik untuk membuat alat mengkonversi file Anda.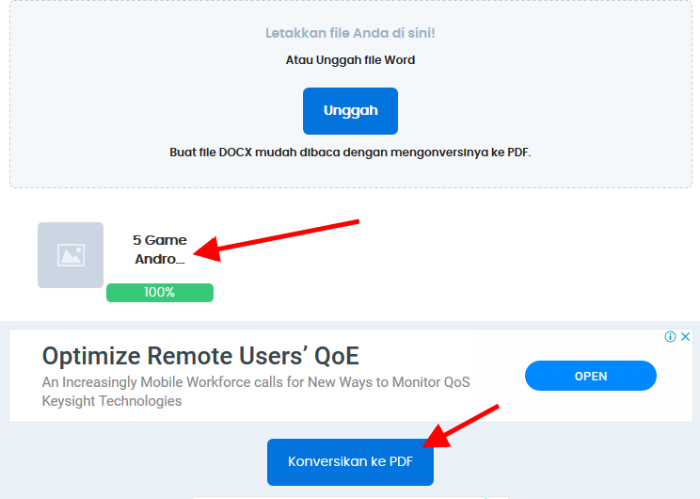 Segera setelah konversi selesai, alat luar biasa ini memberi Anda opsi pengunduhan atau mencoba lagi.

Anda dapat mengunduh file yang dikonversi tanpa membayar sepeser pun ke pengembang situs ini.
Sumber gambar header Shutterstock.
Are you sure to continue this transaction?
processing your transaction....