Cara Install Ekstensi Google Chrome di Opera Browser
Sejak menggunakan engine Blink, Opera Browser punya kemampuan layaknya Chrome
Bambang Winarso - 1 March 2016
Opera Browser dan Google Chrome merupakan dua produk peramban yang dihasilkan oleh dua perusahaan berbeda nama dan haluan. Walau begitu, dua produk peramban ini punya kesamaan, yakni sama-sama menggunakan Blink engine sehingga meski beda rupa keduanya punya hubungan darah, sehingga Opera dapat menjalankan ekstensi yang diperuntukkan bagi Google Chrome.
Namun bukan berarti pengguna Opera Browser bisa serta merta memasang ekstensi Google Chrome tanpa perlakukan khusus terlebih dahulu. Nah, berikut adalah tutorial bagaimana caranya meng-install ekstensi Google Chrome di peramban Opera Browser.
Dari peramban Opera, silahkan buka Opera add ons Store.
Kemudian temukan ekstensi, Download Chrome Extension dan klik Add to Opera.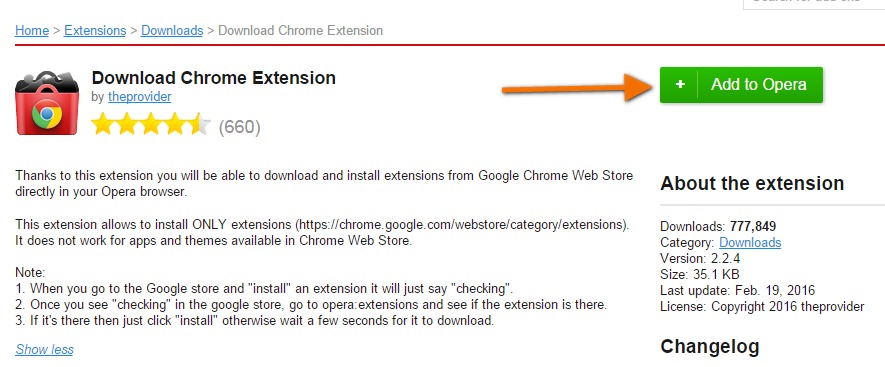 Setelah terpasang, sekarang kunjungi Chrome Web store dan cari ekstensi yang ingin Anda pasang. Lalu klik Add to Opera.

Karena langkah di atas baru mengunduh ekstensi, biasanya Anda akan diminta menuju ke Extensions Manager untuk meng-install secara manual. Di panel extension manager, temukan ekstensi yang baru saja diunduh lalu klik Install.

Berikutnya Anda akan mendapati sebuah peringatan seperti ini, jika ingin melanjutkan klik sekali lagi tombol Install.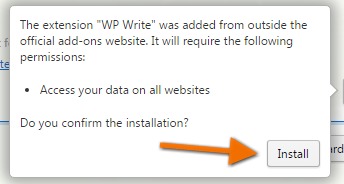 Selesai, ekstensi Chrome sudah ter-install di Opera Browser Anda.

Sumber gambar header Siliconangle.