[Ask the Expert] Bagaimana Cara Membeli Gems Clash of Clans Pakai Pulsa?
Selama operator sudah mendukung fasilitas ini, bisa digunakan
Bambang Winarso - 29 January 2016
Seorang pembaca setia Dailysocial mengirimkan pesan ke akun Twitter saya, menanyakan bisa tidak membeli gems Clash of Clans menggunakan pulsa. Fasilitas potong pulsa memang sudah ada sejak tahun lalu, beberapa operator dalam negeri pun sudah menawarkannya, di antaranya Telkomsel dan Indosat.
Jadi, mengenai pertanyaan yang dilemparkan di atas, jawabannya sangat bisa. Bagaimana caranya? Ayo, kita langsung pratikkan.
Tahap Pertama, Aktifkan Billing
Sebelum bisa membeli gems Clash of Clans pakai pulsa, pertama-tama Anda harus mengaktikan billing-nya. Proses pengaktifan billing bisa sobat baca di tutorial ini bagi pengguna Indosat. Bagi pengguna operator lainnya, caranya kurang lebih sama, hanya saja nama operator yang ditampilkan sesuai dengan kartu yang Anda gunakan.
Tahap Kedua, Membeli Gems
Setelah fitur carrier billing diaktifkan, sekarang waktunya membeli gems Clash of Clans.
Jalankan game seperti biasa, kemudian setelah game berjalan klik Shop.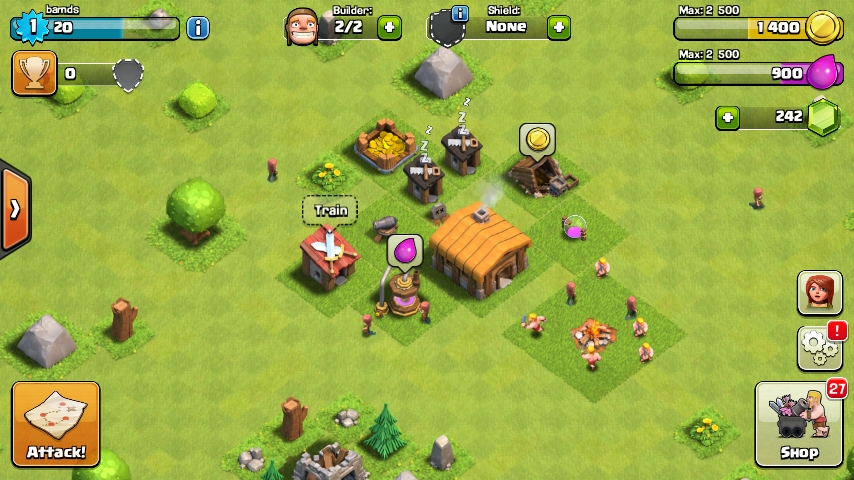 Pilih jumlah gems yang Anda inginkan, tunggu beberapa detik sampai muncul sebuah popup. Setelah muncul popup, klik tombol Buy.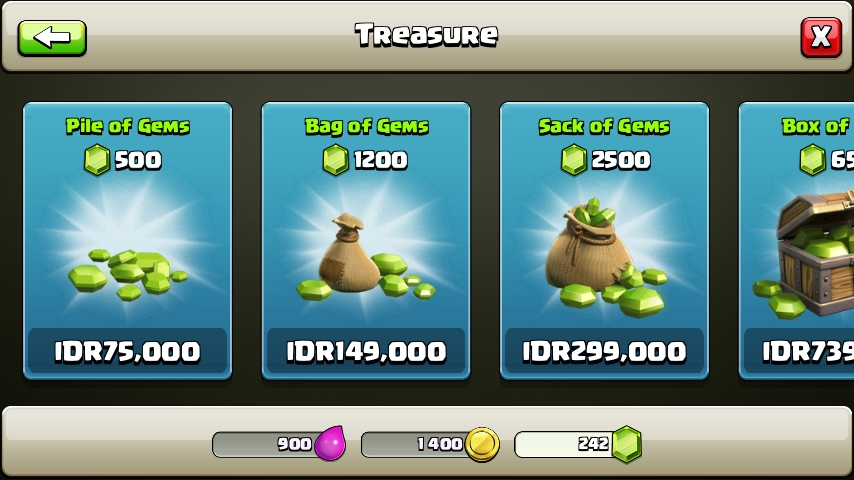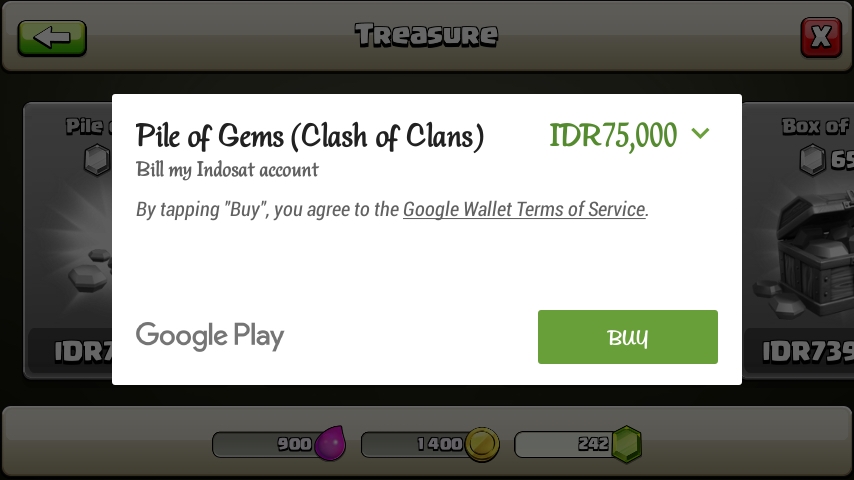 Kemudian masukkan kata sandi akun Gmail Anda dan klik Confirm. Selanjutnya sistem akan memroses permintaan Anda. Pastikan juga nominal pulsa Anda mencukupi untuk membeli gems tersebut.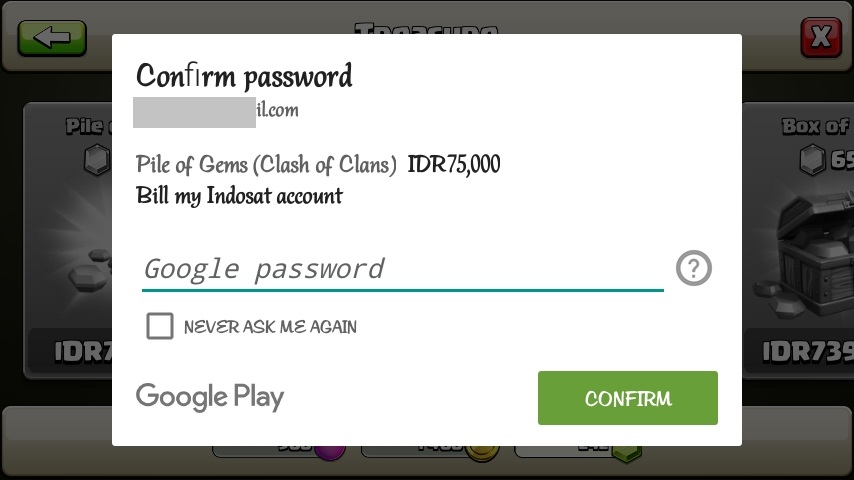 Selamat mencoba!
Sumber gambar header PlayStore.