Cara Membuat Broadcast Message di WhatsApp
Bambang Winarso - 30 December 2014
Fitur broadcast message tidak hanya dimiliki oleh BlackBerry Messenger. Walau terdapat perbedaan, WhatsApp juga punya fitur yang sama dengan fungsi serupa. Ini adalah fitur yang memungkinkan pengguna untuk mengirim pesan ke banyak kontak sekaligus.
Karena cara kerjanya berbeda, maka cara membuat broadcast message di WhatsApp juga berbeda. Ingin tahu? Ini dia panduannya!
Jalankan aplikasi WhatsApp seperti biasa kemudian tap menu New Broadcast.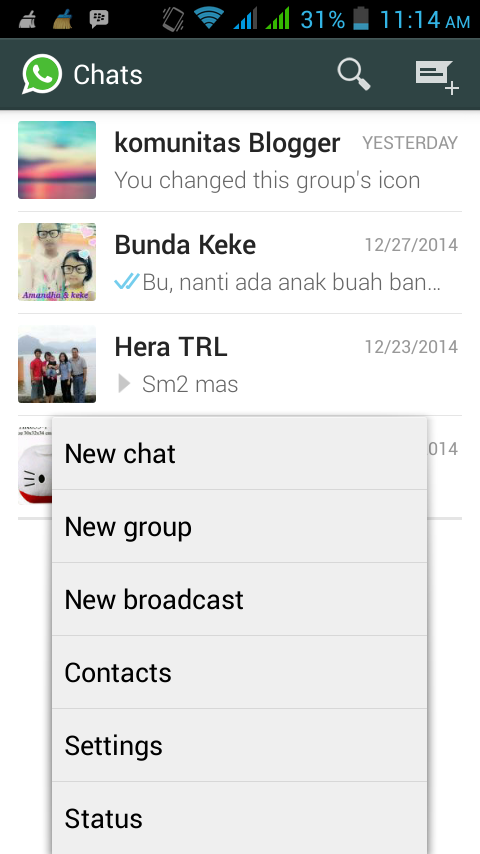 Info Menarik: [Panduan Pemula] Cara Membuat Grup di WhatsApp
Kemudian ketikkan nama kontak yang ingin Anda masukkan dalam daftar penerima broadcast message tersebut. Maksimal 256 kontak dalam satu pesan. Jika sudah tap CREATE.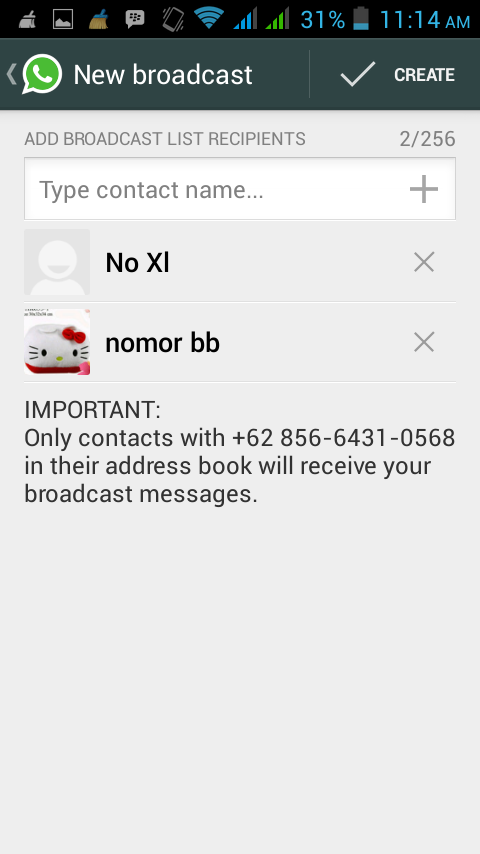 Selesai, panel chat broadcast message sudah berhasil dibuat. Sekarang silahkan ketik pesan yang ingin Anda sampaikan. Nantinya semua kontak yang masuk dalam daftar di atas tadi akan menerima pesan yang sama.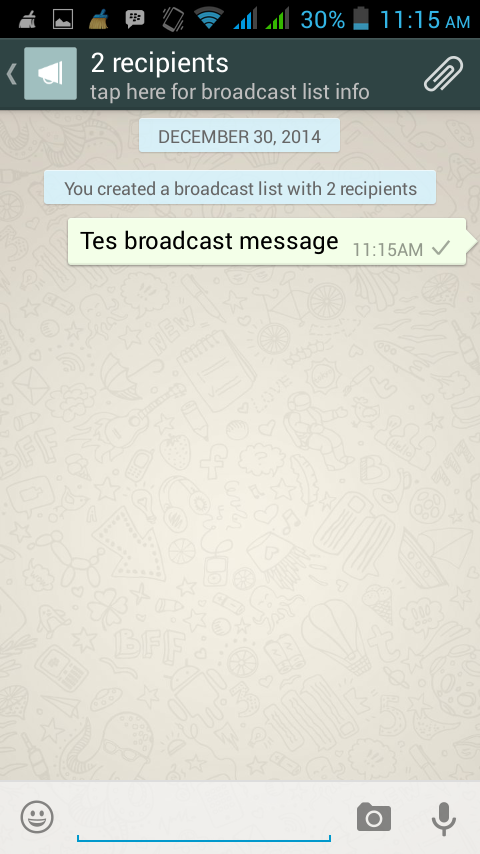 Info Menarik: [Panduan Pemula] Mengatur Action Center Perangkat Windows Phone
Anda dapat juga mengirim pesan berupa gambar, video, audio dan kontak. Tap ikon klip di kanan atas jendela chat kemudian pilih opsi yang Anda inginkan.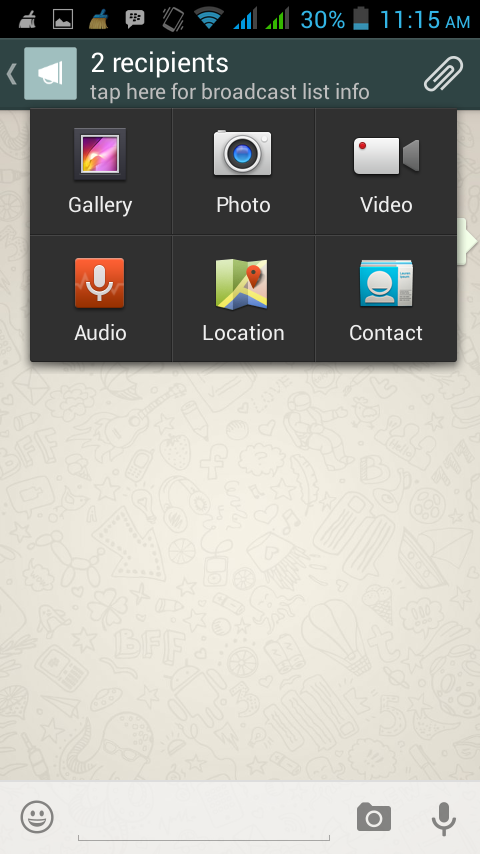 Mudah kan ya? Silahkan dicoba dan semoga bermanfaat.
Dailysocial.id is a news portal for startup and tecnology innovation. You can be a part of DailySocial.id`s startup community and innovation members, download our tech-related research and statistic reports, and follow the latest news about startups and gadgets.