[Ask the Expert] Bagaimana Cara Membuat Invoice Menggunakan Google Docs?
Google Docs menyediakan berbagai template, salah satunya adalah invoice
Bambang Winarso - 11 February 2016
Ada satu pertanyaan menarik yang saya terima melalui kolom Ask the Expert, pertanyaan tersebut seputar Google Docs di mana sobat kita bernama Dina menanyakan bagaimana cara membuat invoice atau tagihan menggunakan Google Docs dan mengirimkannya langsung ke klien.
Langsung dijawab ya.
Langkah permulaannya, buka peramban Anda kemudian akses layanan Google Docs.
Login ke akun Google Anda, lalu setelah aplikasi berjalan, klik tombol menu - Sheets.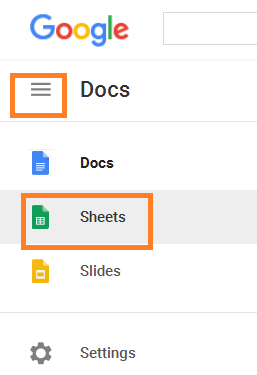 Di bagian terasa Anda akan temukan beberapa pilihan template yang bisa dipilih, temukan templateInvoice dan klik. Jika tidak Anda jumpai, klik tombol More, dalam beberapa kasus ia sengaja disembunyikan.

Selanjutnya template invoice akan tampil di jendela Anda, silahkan di-edit isi dari invoice termasuk alamat Anda, alamat klien dan jumlah tagihan. Cara meng-edit di Google Docs tidak berbeda dengan meng-edit dokumen office di komputer lokal Anda.
Setelah dokumen invoice diubah sesuai kebutuhan, sekarang langkah selanjutnya mengirimkan invoice ke klien.
Klik menu File dan klik Email as attachments.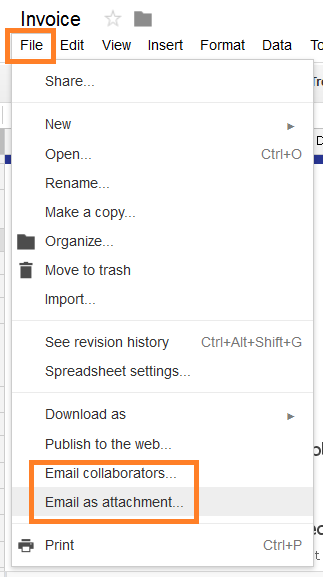 Sebuah jendela popup kemudian akan muncul di peramban Anda. Di sana silahkan isi alamat email klien Anda, buat judul pesan, kemudian jenis lampiran apakah berformat PDF atau Xls. Jangan lupa pesan yang ingin disampaikan ke klien, dan terakhir klik Send.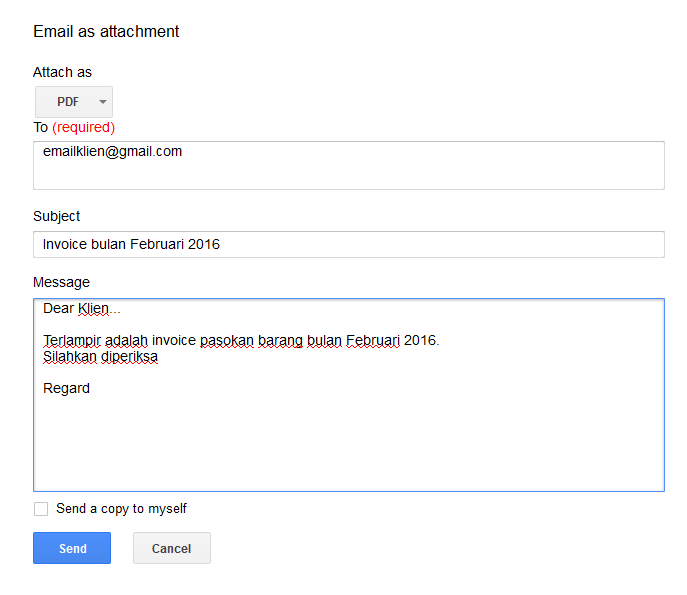 Selesai, Anda sudah berhasil membuat invoice (tagihan) secara online di Google Docs tepatnya menggunakan tool Sheets.
Sumber gambar header Shutterstock.
Are you sure to continue this transaction?
processing your transaction....