Setelah sebelumnya membahas cara membuat tabel di Microsoft Excel 2007 yang artikelnya dapat Anda baca di tautan ini, hari ini TRL berikan panduan cara membuat tabel di Microsoft Office 2007. Masih saudara sedarah, namun beda peruntukan.
Langsung saja ya.
Pertama klik tombol Start – All Programs – Microsoft Office – Microsoft Office Word 2007.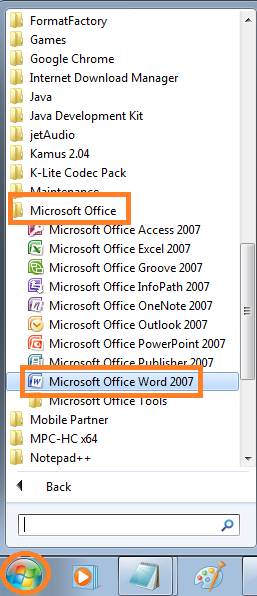 Setelah aplikasi Microsoft Office berjalan buat judul tabel terlebih dahulu.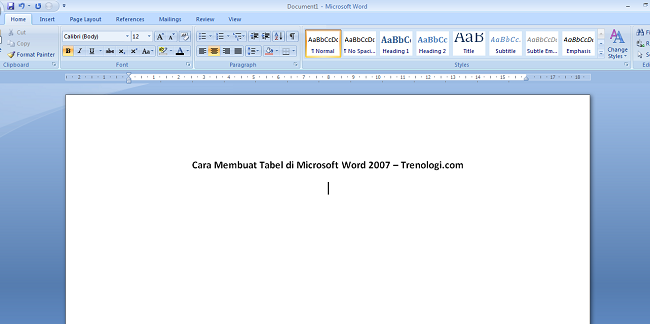 Info Menarik:10 Aplikasi Android Yang Wajib Dimiliki Jika Anda Baru Pertama Kali Membeli Smartphone
Tekan enter kemudian klik menu ribbon Insert – Table kemudian gerakkan kursor sesuai dengan jumlah kolom dan baris yang Anda butuhkan.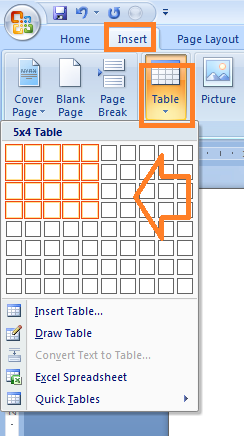 Sekarang tabel Anda seharusnya sudah tampil di bawah judul dokumen. Perhatikan, setiap kali Anda mengklik area tabel maka ribbon akan berubah secara otomatis ke area Design seperti yang saya tunjukkan di gambar ini. Di menu ribbon Design inilah Anda dapat mengubah bentuk, warna, termasuk menghapus dan menggambar tabel baru.

Kita coba ya, misalnya memberi warna pada baris atau kolom tertentu. Tandai dahulu kolom atau baris yang hendak diberi warna. Kemudian dengan posisi masih di menu Design Anda klik Shading dan pilih warna sesuai selera.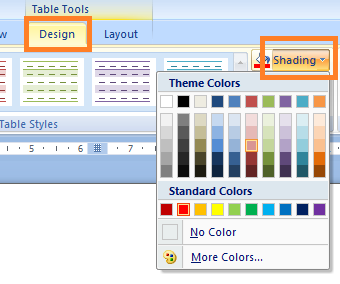 Info Menarik:Aplikasi iOS Pilihan 29 Januari – 3 Februari 2015
Hasilnya seperti ini. Anda dapat mencoba beberapa menu yang ada agar makin paham dan mahir.

Kemudian jika karena suatu sebab tiba-tiba tabel menjadi tidak rapi seperti ini, bagaimana solusinya?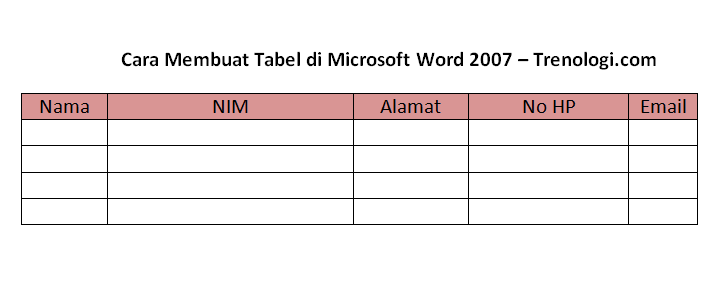 Mudah sekali, arahkan kursor ke sudut paling kiri Anda sampai ada tanda plus seperti gambar di bawah ini. Kemudian klik kanan dan temukan menu Distribute Columns Evenly dan lihat hasilnya. Tabel akan kembali rata dan rapi.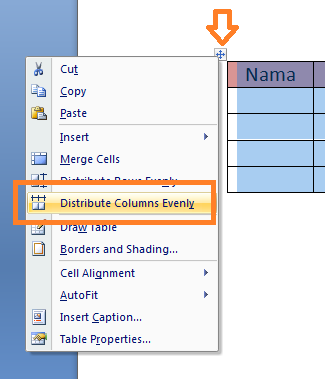 Lalu bagaimana jika ingin menambah kolom baru? Itu juga sangat mungkin dilakukan. Letakkan kursor di sisi paling kanan atau di posisi yang ingin Anda tambahkan kolom baru. Boleh di awal atau di tengah. Kemudian klik kanan – Insert dan klik Insert Columns to the Right atau pilih menu lain sesuai orientasi yang Anda inginkan. Opsi untuk penambahan kolom di sebelah kanan, jika ingin menambah di sebelah kiri Anda bisa memilih Insert Columns to the left. Sedangkan untuk menambah baris silahkan pilih Insert Rows Above (atas) atau Insert Rows Below (bawah).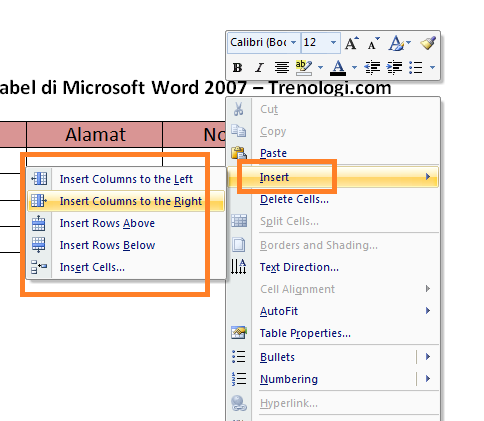 Info Menarik: Armill, Gelang Pintar Seharga $150.000 Kreasi Desainer Ferrari
Kolom baru berhasil ditambahkan.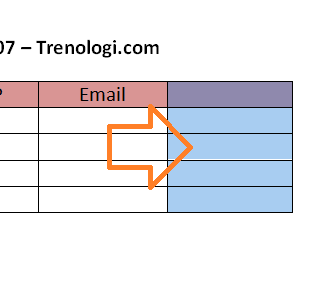 Sampai di sini semoga sobat sudah bisa membuat tabel sendiri dengan Microsoft Office 2007. Cara membuat tabel di Microsoft Word 2007 ini tidak sama dengan versi Office 2000 atau 2003. Terutama dari interface menu-menunya dan penamaan panel. Tetapi jika Anda sudah paham membuat tabel di versi 2000 dan 2003, maka seharusnya tidak akan menemui kesulitan saat menggunakan versi Office 2007.
Sumber gambar header Shutterstock.
DailySocial.id adalah portal berita startup dan inovasi teknologi. Kamu bisa menjadi member komunitas startup dan inovasi DailySocial.id, mengunduh laporan riset dan statistik seputar teknologi secara cuma-cuma, dan mengikuti berita startup Indonesia dan gadget terbaru.