Cara Memindahkan Akun Clash of Clans (CoC) di Sesama Android
Tutorial ini hanya dari dan ke smartphone Android
Bambang Winarso - 2 February 2016
Langkah memindahkan akun Clash of Clans (CoC) biasanya diambil karena pengguna dihadapkan oleh beberapa situasi. Pertama, mereka berniat untuk membeli smartphone baru dan memberikan atau menjualnya ke orang lain. Kedua, smartphone lama rusak. Ketiga, mereka ingin memainkan CoC di beberapa perangkat yang berbeda namun dengan akun yang sama.
Jika Anda menghadapi satu dari skenario di atas, maka tutorial ini cocok untuk sobat.
Fase Pertama: Lakukan di Smartphone Lama
Jalankan game Clash of Clans di smartphonelama Anda, kemudian tap tombol Settings.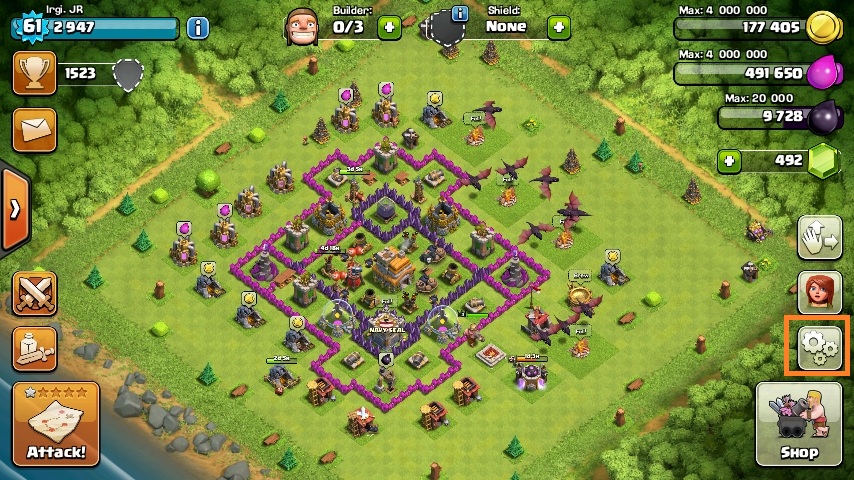 Di jendela popup, Anda akan jumpai dua tombol Connect. Satu untuk Facebook dan satunya lagi untuk Google Play. Nah, yang harus Anda tap adalah opsi kedua, Google Play Sign in.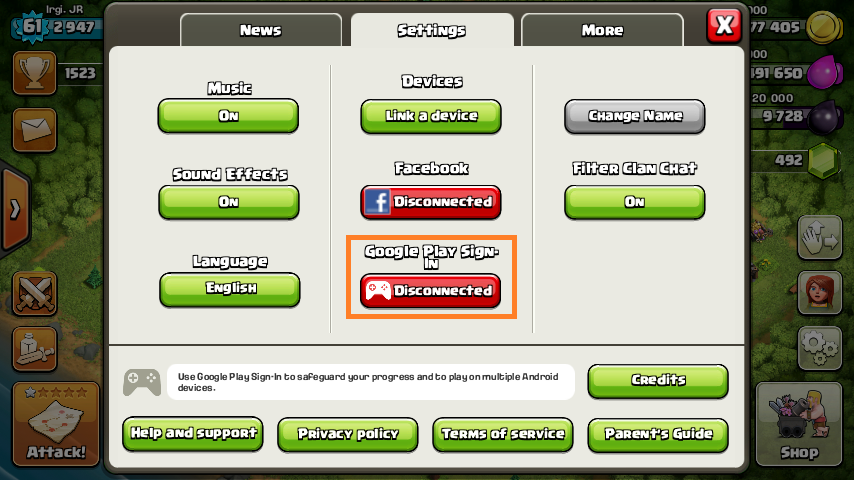 Kemudian silahkan pilih akun yang Anda gunakan. Harap diingat, nanti di tahap kedua, akun yang sama harus dipergunakan di smartphone baru Anda.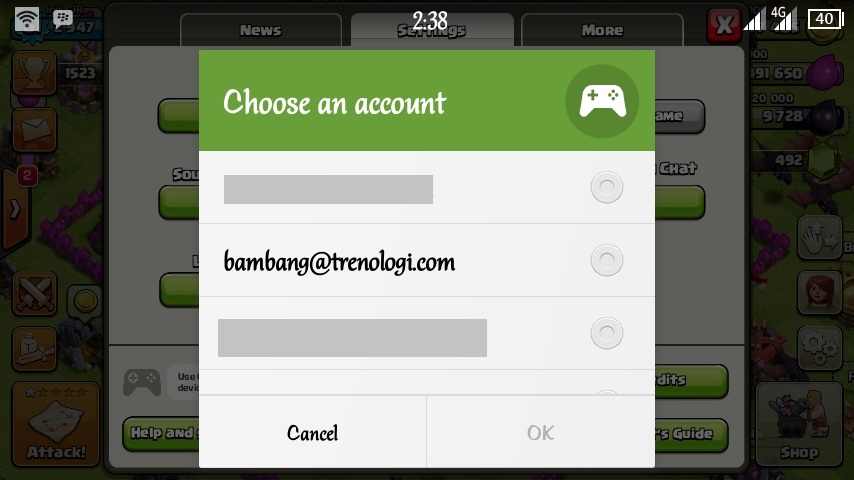 Tunggu beberapa saat sampai sistem berhasil mengenali dan membuat backup untuk game Anda. Sebaiknya jika Anda baru saja melakukan langkah ini, tunggu beberapa jam baru menjalankan fase kedua.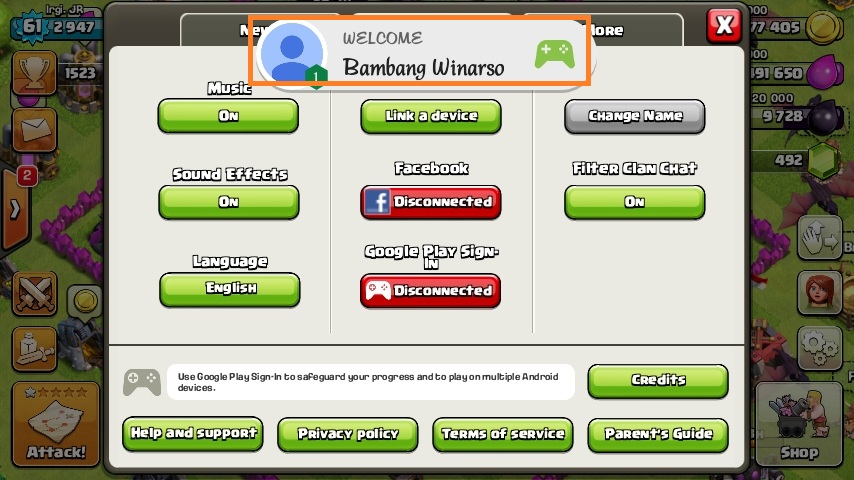 Fase Kedua: Lakukan di Smartphone Baru
di smartponebaru, login ke Play Store menggunakan akun Gmail yang sama dengan smartphone lama.
Unduh dan install game Clash of Clans (CoC), ikuti tutorial pengenalannya kemudian ulangi langkah fase pertama di atas.
Ketika diminta memilih akun, pastikan akun tersebut sama dengan akun di smartphone lama.
Biasanya akan ada pesan peringatan untuk mengakses akun tersebut.
tap Okay dan game akan reload dari awal.