[Panduan Pemula] Cara Menambah User atau Pengguna di Blog WordPress
Bambang Winarso - 26 March 2015
User di dalam sebuah blog biasanya mempunyai peran entah itu sebagai penulis, editor atau administrator. Bagi blog yang tidak secara khusus mengharuskan pengunjungnya untuk mendaftar, fitur ini lebih banyak digunakan untuk orang-orang dalam (internal).
Untuk dapat membuat user, syaratnya level Anda haruslah administrator. Adapun langkah-langkah pembuatannya, sebagai berikut:
Login ke dashboard blog Anda, kemudian arahkan kursor ke Users dan klik opsi Add New.

Berikutnya masukkan data-data pengguna baru yang hendak ditambahkan selengkap mungkin. Pastikan beri tanda centang pada opsi send this password to the new user email. Kemudian pilih level pengguna, dari subscriber sampai administrator dan terakhir klik tombol Add New User.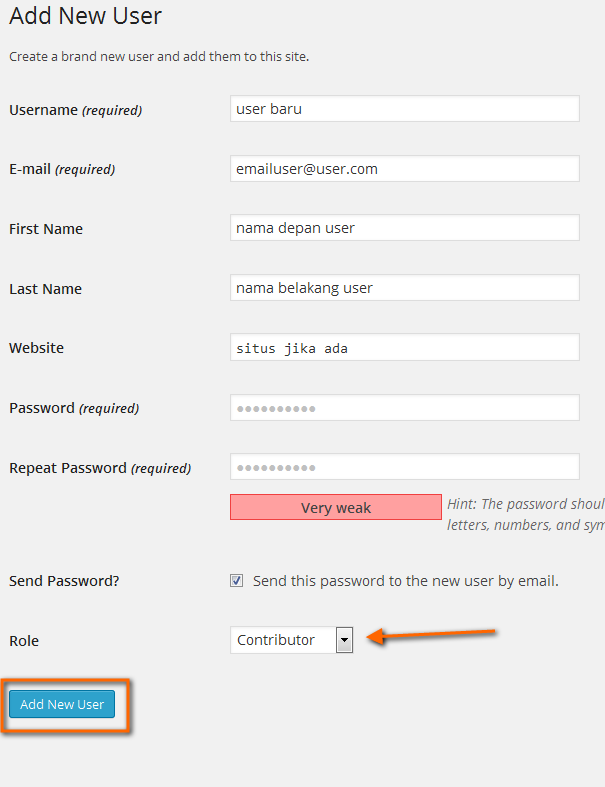 Info Menarik:Cara Membuat Blog Gratis di WordPress.com
Setelah user dibuat, klik menu User di dashboard untuk melihat daftar pengguna yang terdaftar di blog Anda. Di halaman ini Anda dapat melakukan perubahan seperti mengedit, mengubah level, atau menghapus pengguna.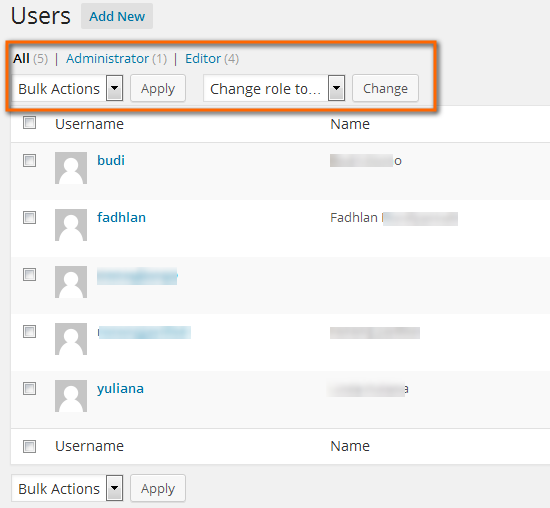 Menambahkan pengguna atau user secara manual di blog WordPress self hosted ini sedikit berbeda dengan blog Wordpress.com yang gratisan. Di blog WordPress.com menggunakan sistem invite. Jadi, user harus mempunyai akun WordPress terlebih dahulu untuk dapat bergabung. Next time akan saya bahas, jadi terus update berita-berita teknologi dan tips-tips terbaru di Trenologi.
Sumber gambar header Shutterstock.