Cara Mencari Ranking pada Excel, Cepat dan Mudah
Simak artikel berikut ini untuk mengetahui cara mencari ranking pada Excel.
Excel adalah program yang sangat ampuh untuk menyimpan dan menganalisis data. Ini dapat digunakan untuk segala hal mulai dari melacak anggaran rumah tangga hingga melihat barang termahal apa yang pernah kita beli.
Bagian terbaik tentang Excel adalah gratis dan mudah digunakan, yang membuatnya dapat diakses oleh hampir semua orang yang memiliki komputer atau ponsel—bahkan jika kamu tidak terlalu paham teknologi.
Cara Mencari Ranking pada Excel
Excel dapat membantu menghitung peringkat daftar (ranking). Ini dapat digunakan untuk menentukan urutan item dalam daftar, atau untuk menetapkan nomor ke item dalam daftar.
Kamu dapat menggunakan ini untuk mengatur daftar belanjaan menurut harga barang, sehingga kamu tahu apa yang perlu dibeli dalam perjalanan pulang kerja.
Atau kamu dapat menggunakannya untuk mengatur pengeluaran berdasarkan kategori, sehingga kamu tahu berapa banyak uang yang kamu habiskan untuk makanan maupun hiburan.
Berikut ini adalah cara mencari atau membuat ranking pada Excel:
Pertama, buat daftar yang ingin kamu buat peringkat di Excel. Data di contoh merupakan contoh data penjualan.
Kemudian, blok semua sel dalam satu kolom yang memiliki angka di dalamnya. Selanjutnya, pilih Data.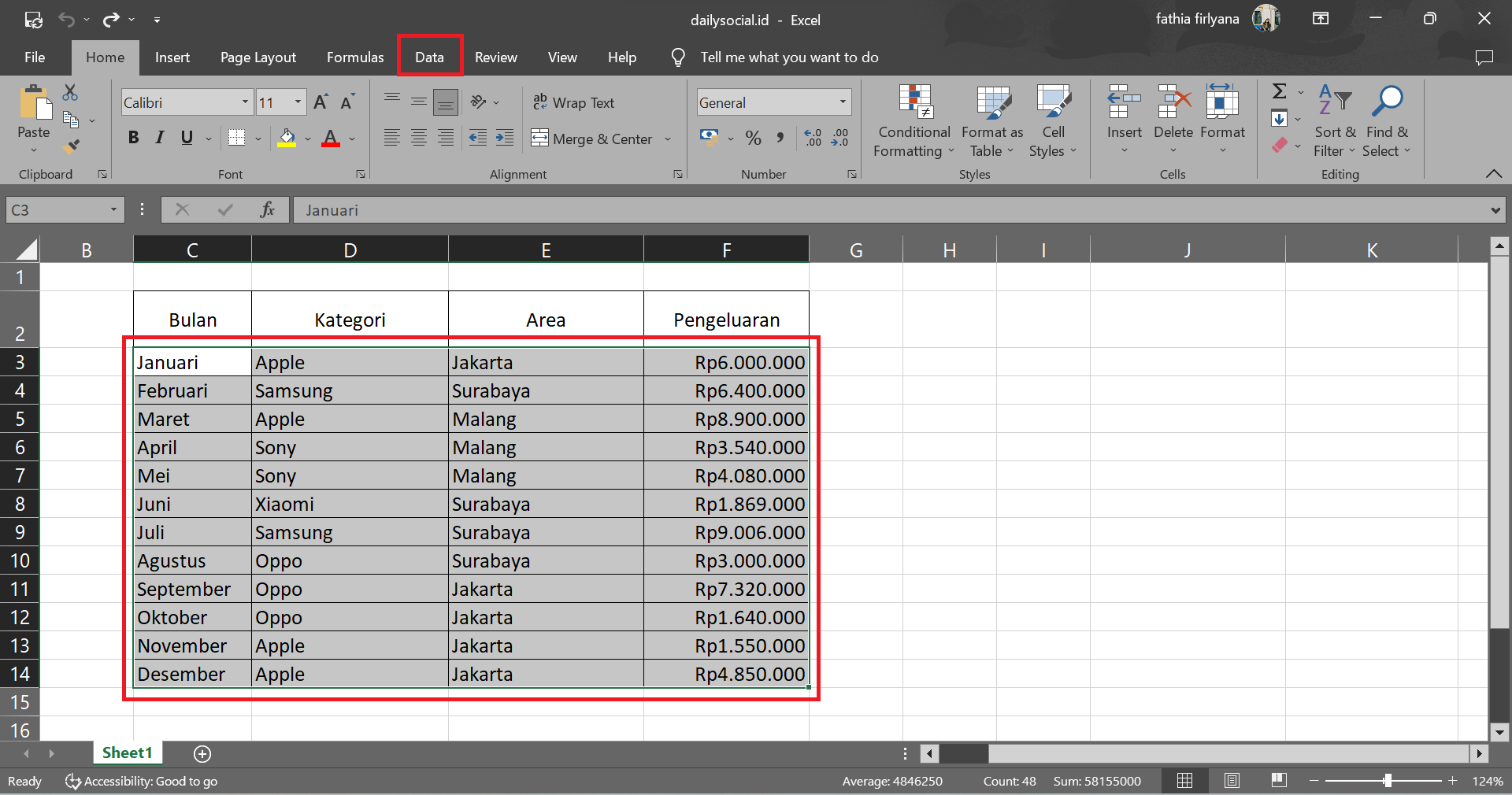 Lalu, cari bagian Sort & Filter dan pilih Sort.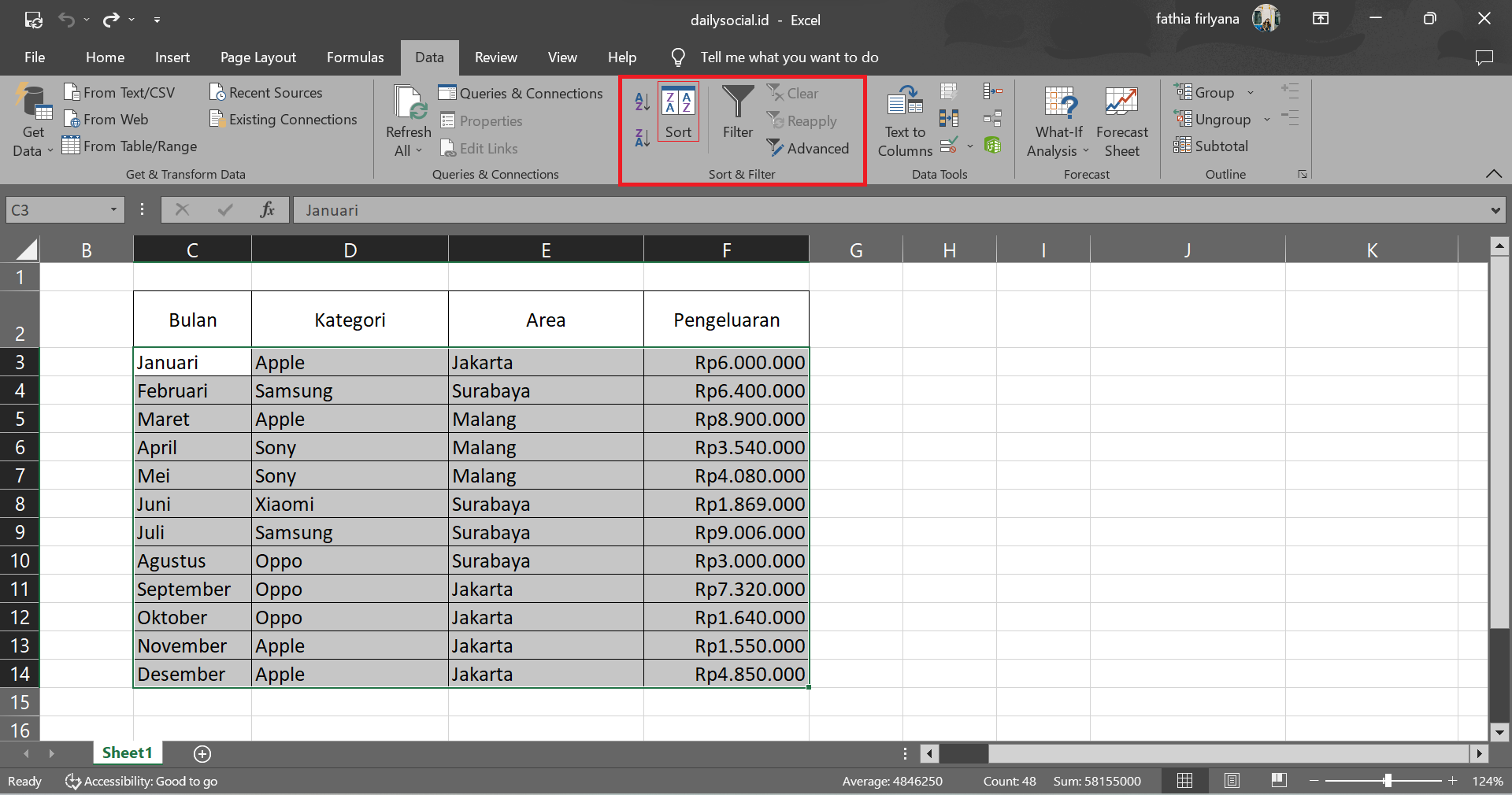 Jika sudah, akan muncul kotak dialog Sort. Di bagian Column dan Sort by, pilih kolom yang ingin diurutkan. Karena contoh ingin melihat harga yang paling tinggi, maka pilih kolom Pengeluaran.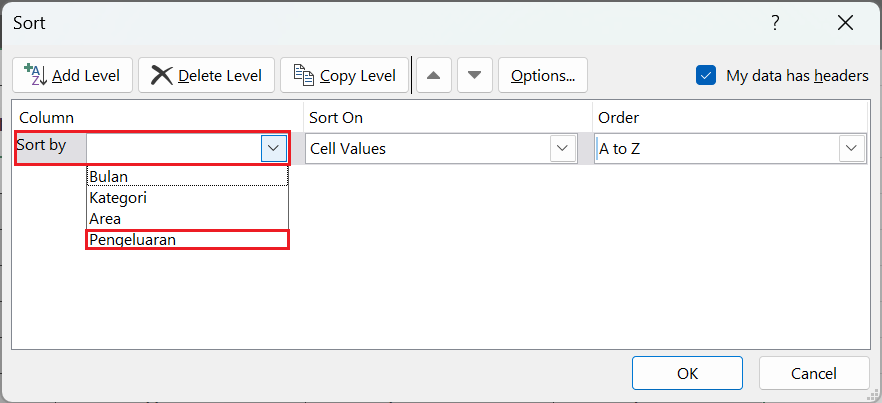 Pada bagian Order, pilih largest to smallest, lalu klik OK.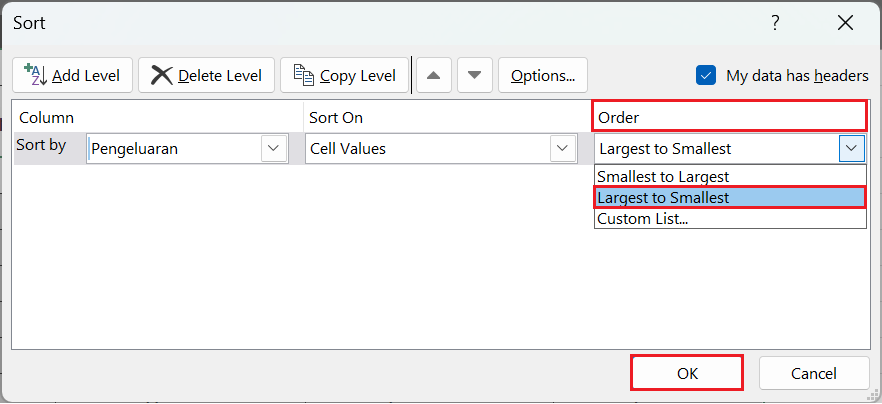 Selamat, data pengeluaran telah diurutkan dari yang terbesar hingga terkecil.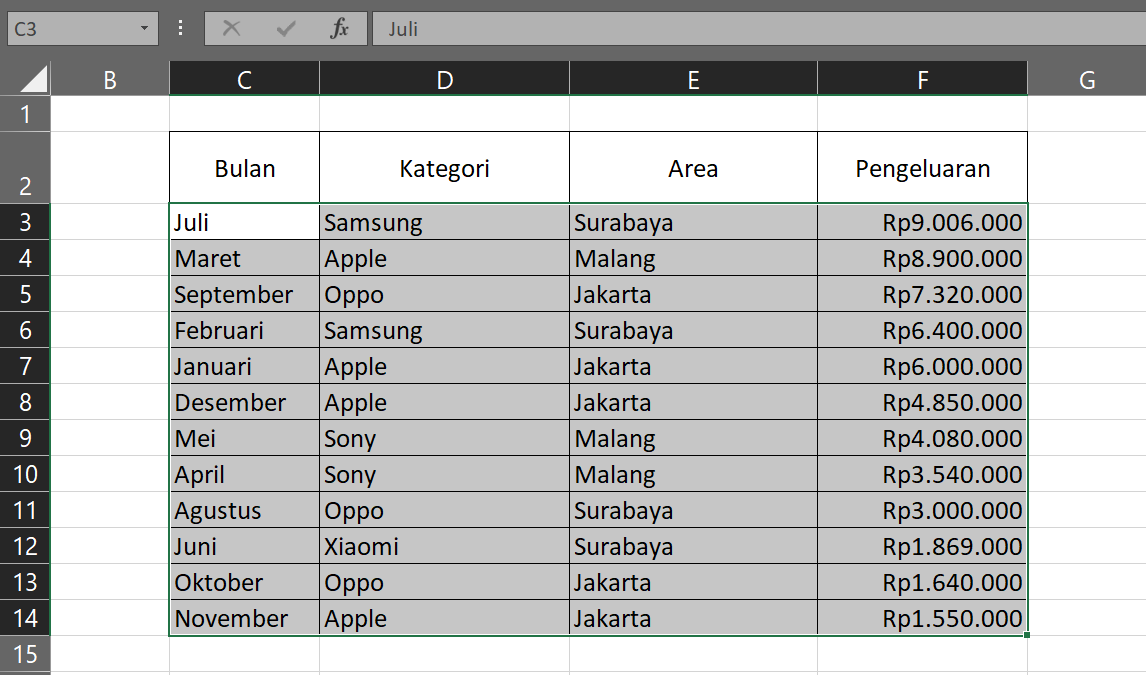 Demikianlah cara untuk mencari ranking pada Excel, semoga bermanfaat.
Are you sure to continue this transaction?
processing your transaction....