Tips & Trik
Bukan Manajemen File Biasa, Files Go Juga Bisa Melegakan Memori Smartphone, Begini Caranya!
Cara Mengatasi Memori Smartphone Android yang penuh yang mengakibatkan Anda tak lagi bisa memasang aplikasi baru dari Play Store
Google merilis Files Go ke publik belum lama ini. Karena penasaran, saya pun mencoba sendiri aplikasi manajemen file yang katanya lain dari yang lain. Setelah dipasang dan digunakan, ternyata benar. Selain menawarkan alat kelola berkas, Files Go juga punya beberapa fitur yang dirancang untuk menghindarkan pengguna dari problema kepenuhan memori.
Menghapus Cache
Files Go menawarkan beberapa opsi yang bisa dipilih oleh pengguna yang menginginkan ruang simpan lebih. Salah satunya menghapus cache yang biasanya menumpuk dan membebani memori. Opsi ini tampil di layar terdepan Files Go, jadi tidak sulit untuk ditemukan.
Tap saja label Free Up 133MB tepat di bawah App cache.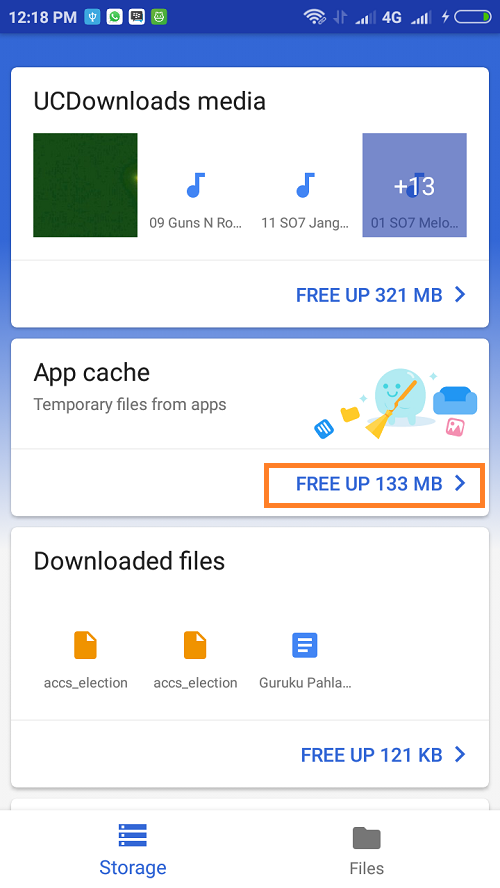 Kemudian pilih cache di aplikasi apa yang ingin Anda hapus. Atau jika ingin menghapus semua, tap all items untuk menandai semua aplikasi di daftar tersebut. Terakhir tap Delete.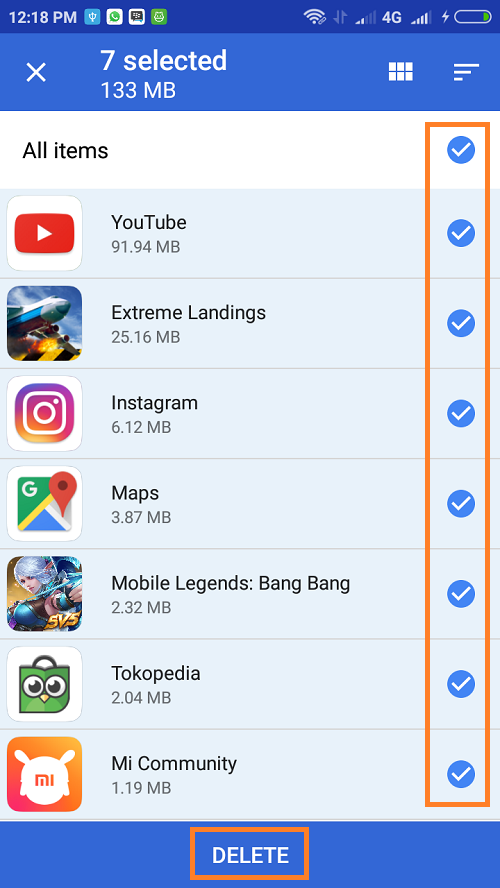 Menghapus Aplikasi yang Jarang Digunakan
Berikutnya, Files Go juga menawarkan opsi mencopot aplikasi-aplikasi yang ada di smartphone Anda tetapi jarang sekali digunakan atau tidak pernah sama sekali. Masih di jendela yang sama, Anda bisa temukan opsi Find Unused App lalu tap tombol Get Started.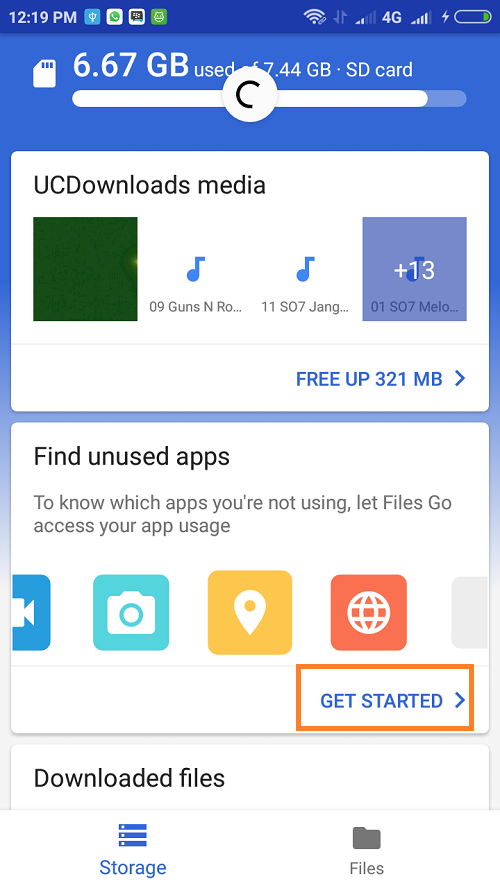 Ketika pertama kali digunakan, fitur ini meminta akses terlebih dahulu. Tap saja tombol Go To Settings.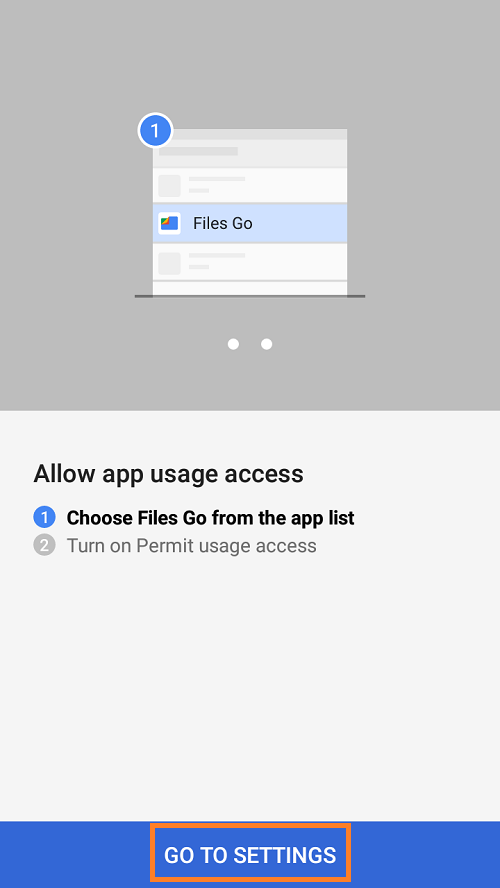 Tap aplikasi Files Go dan aktifkan.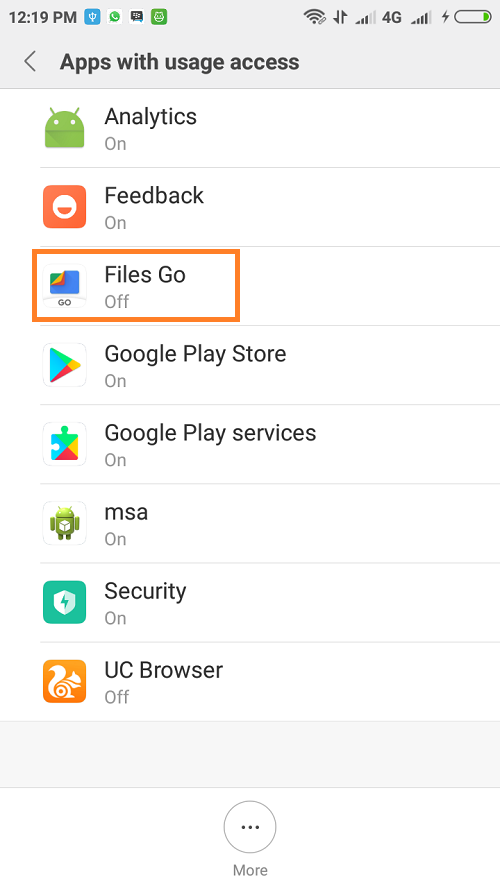 Selanjutnya Anda akan dihantarkan kembali ke opsi Find Unused Apps tadi, lengkap dengan daftarnya. Beri tanda dan klik Uninstall.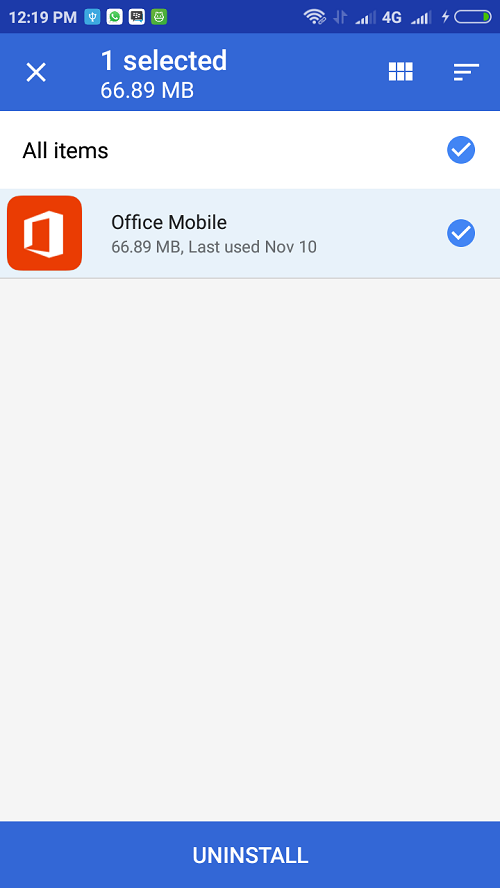 Menghapus Unduhan
Opsi lainnya, Files Go juga menawarkan alat bantu untuk menghapus unduhan dari peramban dan juga aplikasi lainnya. Opsi ini juga bisa Anda temukan di panel utama Files Go.
Menghapus Aplikasi Berukuran Besar
Terakhir, Files Go juga mendeteksi berkas-berkas yang tersimpan di dalam memori internal dan eksternal Anda. Jika ia menemukan berkas berukuran besar di atas 200MB, ia akan merekomendasikan Anda untuk menghapusnya.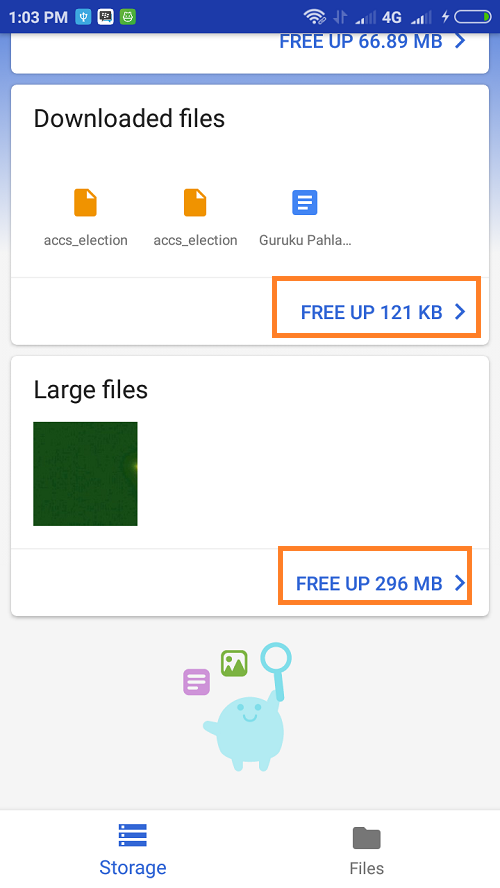 Catatan Lainnya
Opsi-opsi di atas bisa saja tidak muncul secara bersamaan. Saya menemukan perilaku begini, bahwa Files Go bisa direfresh dengan cara menggeser layar dari atas ke bawah sampai muncul lingkaran kecil pertanda aplikasi sedang melakukan penyegaran. Di kasus yang saya alami, setiap kali direfresh, Files Go menampilkan opsi-opsi yang berbeda. Jadi, jika Anda tidak menemukan apa yang saya bahas di atas, jangan lupa menggeser layar untuk menyegarkan aplikasi.
Are you sure to continue this transaction?
processing your transaction....